Photos sent in from one of our viewers of a friend's grandparents' home in Atlantic City, New Jersey, starting with a very dirty kitchen.
Another view of the kitchen.
Check out the ceiling in the bathroom.  To bad this home was neglected.  Kinda interesting that subway tile and pedestal sinks came back in fashion in the 2000s.
The French door glass was covered up.  Looks like wallpaper on the ceiling, and it's coming down.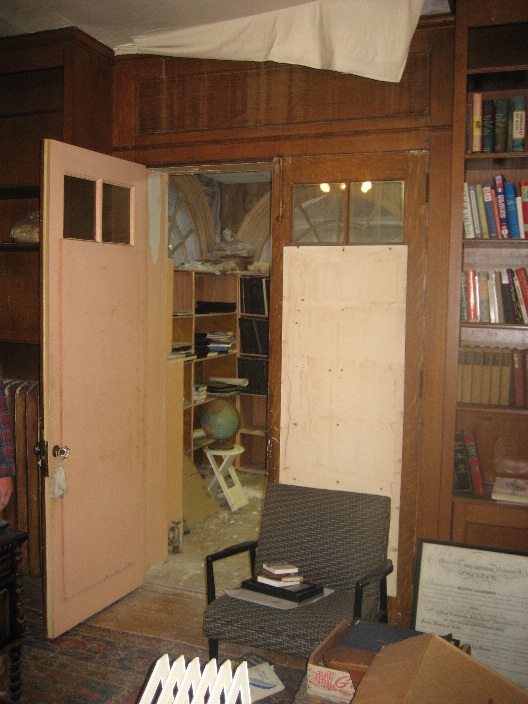 In the next room, the walls are falling apart exposing the original laths.
More ceiling damage in the dining room.  The owner reportedly saved everything.  At one point, you could barely walk through the dining room.
More unfortunate ceiling damage in the living room.  Just look how cool this house really is; too bad it was neglected.  By the way, that turquoise blue paint color is hot, hot, hot in 2010.
The oak flooring with mahogany inlays is damaged in the living room.
Antique door bell system.  Front door, back door, and chambers A-I.  Pretty cool.
There are some very neat architectural details in this home.  I hope it gets restored to its original glory.