Did they film Sanford & Sons TV show here?  These are photos from 2012.
When the house was purchased in June 2006, the yard was empty.
She paid $161,000 for this house.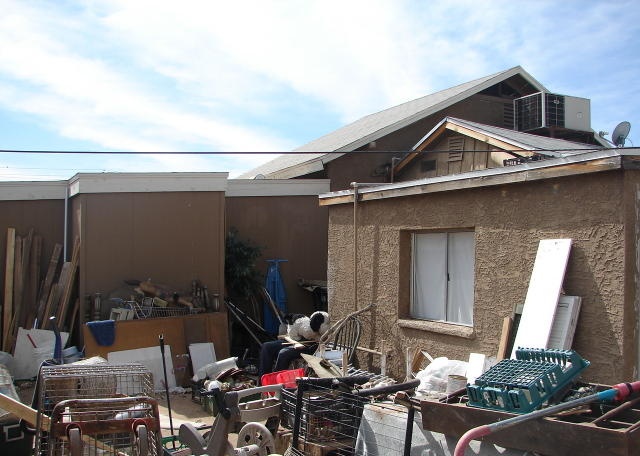 Big yard.  Perfect for hoarding.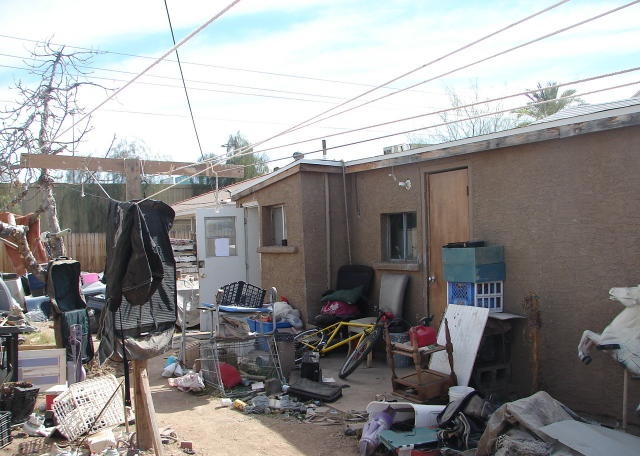 Wow.  That's a lot of stuff.
The house was going to foreclosure auction in late June 2012, but someone bought it as a short sale in May 2012 for $25,000.
Another bedroom.
The kitchen.
The dining area.
The living room.
Fill 'er up.
Sad.