Here's some proof of what cleaning up a house can do for your home's value.
Before Back Patio.  This cluttered Glendale, Arizona home sold for $156,000.
After Back Patio.  Amazing what clearing out junk can do.  Paint and sod out back; that's it.  They sold the spruced up home for $225,000.
Before Dining Room.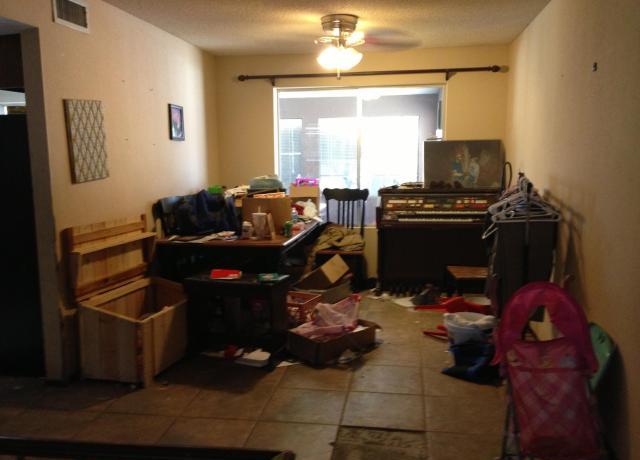 After Dining Room.  Maybe fresh paint?  And replace one tile.
Before Family Room.
After Family Room.  Fresh paint.  Popcorn ceiling removal.  Tile grout was cleaned.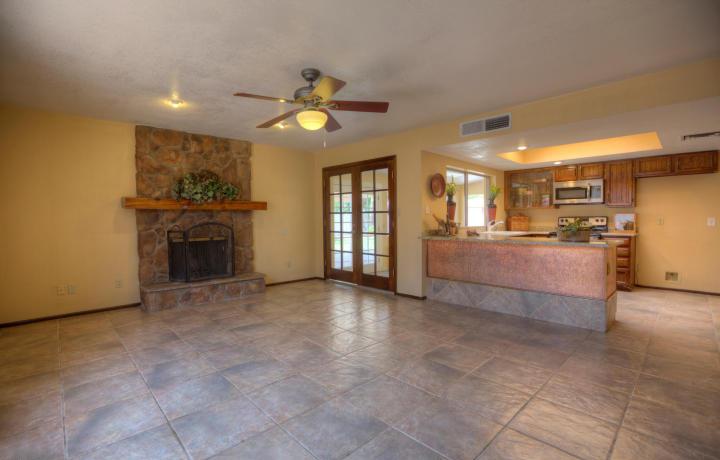 Before Kitchen.
After Kitchen.  They kept the kitchen cabinets.  Just added granite counters, appliances, and recessed lighting.
After Kitchen.
Before Bedroom.
After Bedroom.  Not the same bedroom, but you get the idea.
Before Front of House.
After Front of House.  They added 3 plants and watered the grass and painted the trim.  That's all.
After Hall Bathroom.  Original cabinets, original bathtub, and original shower tile.  Just added granite counter, fauctets, and new lighting.  And I'd bet that's the original mirror with wood trim added to frame it out.  They probably spent $7,000-$10,000 on the renovation.  $225,000-$156,000 = $69,000.  Minus renovation and closing costs nets them about $47,000-$48,000.  Pretty much only cosmetic updates.  The previous sellers could have merely cleaned their place and spent a few hundred on paint and sold it in the $180s easily.