Thieves will go to great lengths to steal copper.  I had the displeasure of showing this home to a client; of course there weren't photos like this to warn us of the damage.  It costs about $4,000-$5,000 to replace an air conditioning unit plus more to install new copper pipes and ductwork and to repair drywall and repaint.
The thieves stole copper from the A/C unit outside, then moved inside the house to get copper in the wall.
They stole copper piping from the ceiling.  Since this is a vaulted ceiling, they either used an extended ladder or crawled into the attic and pushed down.
They really had at it in the attic where the condenser is/was.  The A/C ductwork was torn, ripped, and removed.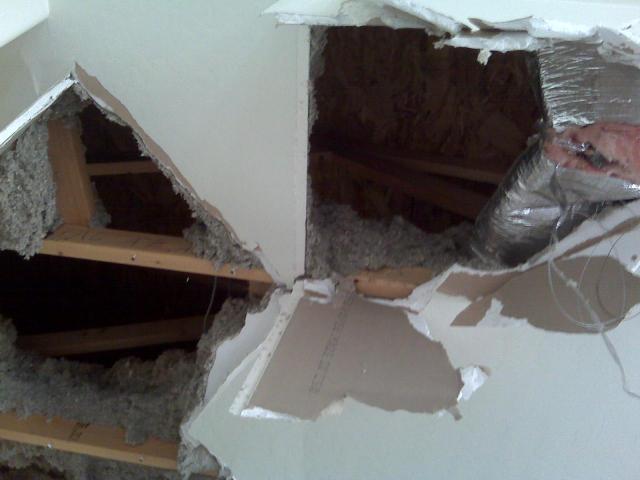 Attic access from the master bedroom closet.
More copper stolen from another part of the house.
All that work for $2.50/pound.  Arizona enacted some laws that require people to register if they are recycling large quantities with recycling companies.