The UglyHousePhotos Awards for Worst/Messiest Home are shared equally with these eight really messy houses (narrowed down from 100s of ugly messy house photos).  These are truly awful.  In chronological order of when they were posted.
These first two photos are from the same Phoenix house from three years ago.
Poor dog.  Not even the Duke can save him from this mess.
San Antonio, Texas representing.
This Phoenix home was beyond messy.  To see the original post from January 2009 with more photos, click here.
Inspiring Phoenix master bedroom for hoarders everywhere.
This Chandler, Arizona home was such a messy dump, we had three posts about it. post 1, post 2, and post 3.
The hot summer sun in Phoenix does something to your brain.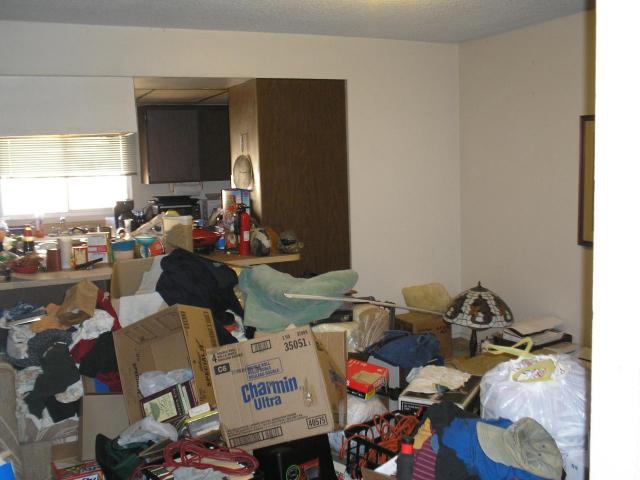 This home created quite a sensation back in June 2009.  A true classic.  I had the pleasure of seeing it in person and taking the photos.  It generated the most comments of any post we've done.  See more here.
Houston, Texas home.  Nicely done.
The challenge is on to find more messy homes in 2011.