This place gets a pass; it's not ugly or cluttered.  Just a refreshing retro 1950s vibe.  The cat should go, however.
The plate colletion's a bit much.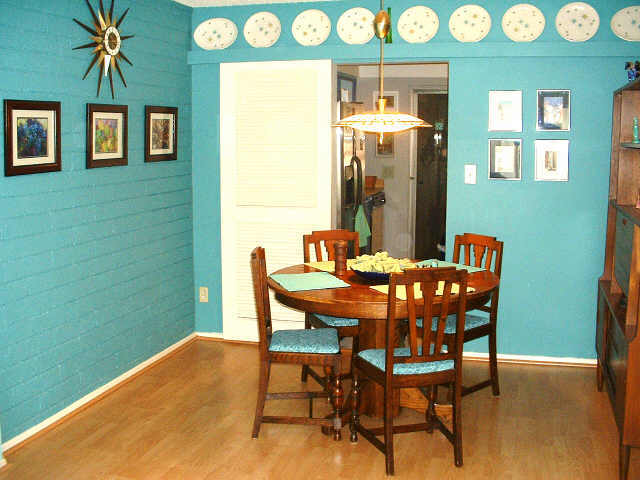 Stainless steel tiles are a popular way today to update a kitchen.  Peel & stick and you're done.  Typical oven from the late 1950s and early 1960s.
For a comprehensive look at furniture, home design, and home features in the Phoenix area from the 1950s to the 2000s, check out the index of 77 posts.