Fall Guys: Ultimate Knockout has started their April events leading up to a big announcement. Apparently Silent, "the greyest of the Blunderdome's mysterious Showrunners", wants to launch a satellite into the sky above the Blunderdome and any players that help out will get exclusive rewards.
When will the Fall Guys April events begin?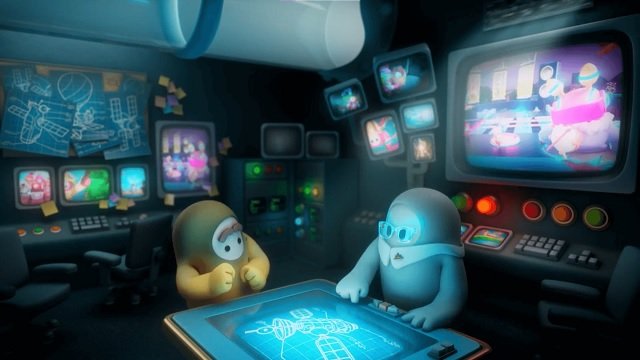 Starting from today, April 4, players can take part in the Satellite Stars: Adapt! event, which is a "grab bag of classic rounds and variations". Those who manage to complete all of the challenges during the event will earn the Star Princess costume. The event will end on April 10.
After a gap of eight days, the second event will begin on April 18. Satellite Stars: Logic! is a playlist set exclusively in the jungle. Successful players will need to find shortcuts and perfectly calculate their way past stampeding rhinos. Those who are successful will get the Star Detective costume, but you only have until April 24 to grab it.
The final event begins on May 4. Satellite Stars: Bravery! is a series of Sweet Thieves challenges where players find the final pieces of the satellite. Completing these challenges earns the final costume in the set: Star Guy. Star Guy will be the bean in charge of taking the team into space to finish building the satellite. Once that's done, there will be a big announcement, although Mediatonic isn't dropping any hints as to what that might be.
In other news, Ron Gilbert and LucasFilm Games have announced a new title in the Monkey Island franchise. Return to Monkey Island is a direct sequel to Monkey Island 2: LeChuck's Revenge and will feature Guybrush Threepwood and Murray the Demonic Skull. Elsewhere, World of Tanks and World of Warships developer Wargaming has announced they will be withdrawing from Russia and Belarus, shutting down their Minsk studio in the process.