Electronic Arts has announced cross-play support for FIFA 22 PS5, Xbox Series X/S and Stadia versions. While a release date for the feature has not been announced, the publisher has promised that it'll enable cross-play "in the near future" and has provided some important details ahead of time, including what modes it'll support.
FIFA 22 cross-play will initially be available for two modes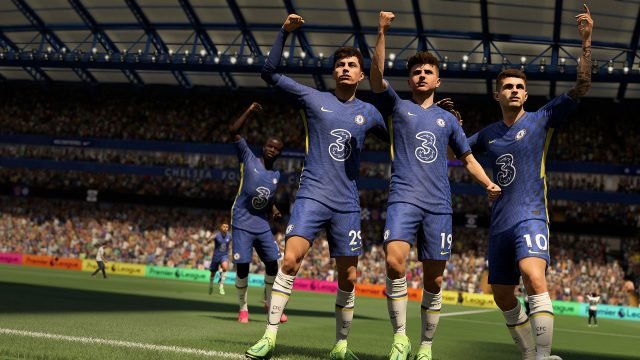 Since FIFA 22 cross-play is still being tested, EA plans to roll out the feature for Online Seasons and Online Friendlies modes first. "While we want to enable our players to play with as many friends and others as possible, we limited the test to these two modes with the aim of reducing the chance for introducing new issues into the game," the publisher explained. "We are confident that the game data and feedback that we get from these two modes will help inform how Cross-play could further be implemented in future titles."
Players will have the option to enable/disable cross-play whenever they want. Once the test is live, you'll find a widget at the bottom right corner of FIFA 22's menu screen that will allow you to simply turn the feature on and off. The widget also allows players to search for friends on other platforms, add friends, and block/mute players. Additionally, you'll have some matchmaking options for cross-play, including Approximate Location Matchmaking.
More often than not, publishers say that disabling cross-play will lead to lengthy matchmaking times. EA does not state that this will be the case with FIFA 22. Players have also been reassured that cross-play will not impact gameplay and will be treated as "just another part of the game." Don't forget that FIFA 22 is part of May 2023's PS Plus lineup.
In other news, it now looks like PS5 stock shortage might last until 2024, and there's still a possibility that Sony will acquire Square Enix.