Final Fantasy 14 players are finding themselves unable to get into the game again, only this time the problems can't be blamed on server congestion as Square Enix has revealed the game is recovering from a series of DDoS attacks in North America. The team is still monitoring the situation while searching for a more permanent solution.
Final Fantasy 14 DDoS attacks affect North American servers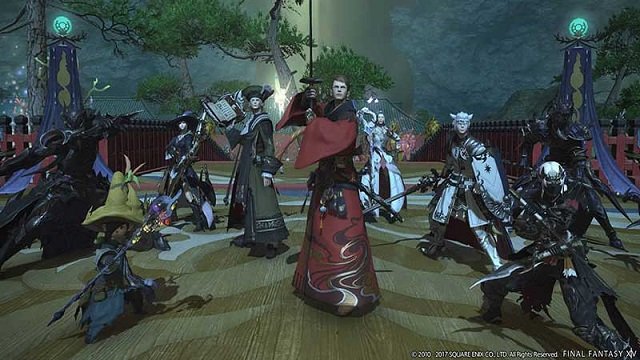 The DDoS attacks aimed at the Final Fantasy 14 servers only lasted for three minutes between 10: 22 AM and 10: 25 AM PT on June 30, 2023. During the DDoS attacks, players may have been disconnected from the North American data center worlds and would have had issues logging back into those Worlds. Those who managed to stay connected would have difficulty "accessing, sending, and receiving data" from those data centers. While most of the problems are now over, Square Enix "will continue to monitor the situation and work with ISPs to come up with countermeasures."
The attacks happened just five days before Patch 6.18 is due to arrive on July 5. This will introduce the ability to travel between Worlds on different data centers to form parties and complete missions whilst there. The feature will be limited to travel within the same physical data center, so players will not be able to team up with those from other regions. In addition to the Data Center Travel feature, there will be a new Meteor data center added to Japan with worlds being redistributed within. Europe will also get an expansion in the number of Worlds available with Sagittarius and Phantom being added to the Chaos Data Center, and Alpha and Raiden being added to the Light Data Center.
In other news, it's alleged Santa Monica Studio's own employees were in the dark about the game's proposed God of War Ragnarok release date and collector's edition reveal yesterday. Elsewhere, EA posted an ill-advised Tweet about single-player games and now seems to have regretted that decision.