Director Chad Stahelski has revealed that the upcoming Ghost of Tsushima film will hopefully have a Japanese cast and be in the Japanese language. Given that this would fall in line with the more immersive Japanese audio track (with English subtitles) for the popular and critically-acclaimed 2020 game for PS4, it's little surprise that he also says "Sony is so on board with backing [him] on it." Beyond that, the director most well-known for the John Wick series wants to ensure that the adaptation is faithful not only to the original game, but also with the cinematic history of Akira Kurosawa films.
How Stahelski wants to make the Ghost of Tsushima film "right"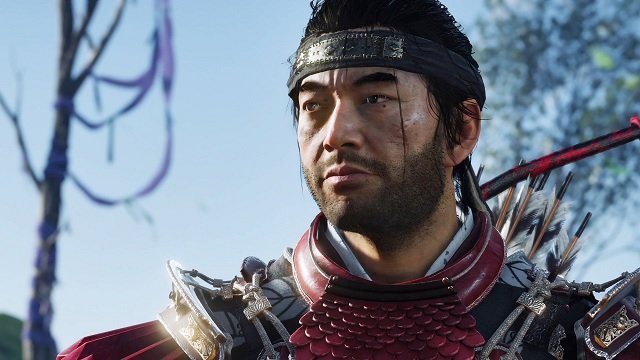 Speaking with Collider, the director plans on doing more than several things to make the adaptation as strong and authentic as it can possible be:
So, I think if we did this right, it would be visually stunning. It's character driven. It's got an opportunity for great action, great looks. And honestly, we'd try to do it, all in character. Meaning, it's a Japanese thing about the Mongols invading Tsushima Island. A complete Japanese cast, in Japanese. Sony is on so on board with backing us on that.
Stahelski hopes that his experiences in Japan, a country he's been going to since he was sixteen, will help him "direct not only in [his] language, but someone else's" and be able to portray the story "in a cool way that still entices a Western audience." When asked how he would jump over the hurdle of Americans not typically fond of reading subtitles in theaters, he believes that there is a way to direct the actors in a way with facial performance so that the scene can be understood regardless of the language. He also says that Western audience are getting more comfortable with subtitles due to the influence of Netflix and streamers.
That said, he realizes he's got a fiduciary responsibility to Sony and that "no one is going to give [him] $200 million to do a technology-push movie without speaking English." So if the company thinks the film will do better in English or if it has an English language version, that might be how it is at the end of the day.
In other news on the Ghost of Tsushima movie, actor Andrew Koji is going after the role of protagonist Jin Sakai, and the screenwriter will be Takashi Doscher who is self-proclaimed longstanding PlayStation fan.