With the release of games like Horizon Forbidden West, Gran Turismo 7, and Ghostwire: Tokyo out of the way, most are looking towards God of War Ragnarok as the next big PlayStation exclusive release. Despite the game not having a firmer release date than 2023, many are hoping to see something from the game soon, preferably in a State of Play show. The bad news is the chances of this coming soon are fairly slim.
The next PlayStation State of Play show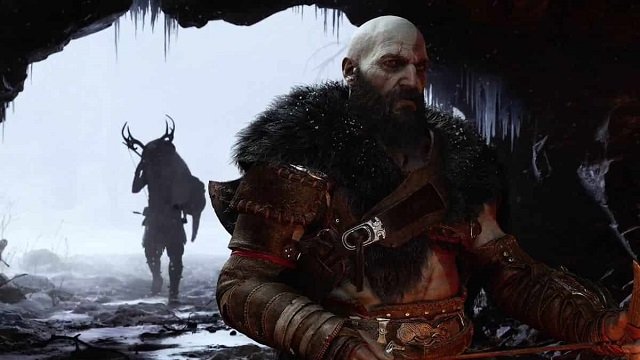 Sony hasn't announced another PlayStation State of Play show just yet, but many are hoping for one to be held that focuses exclusively on God of War Ragnarok, the next big PS5 and PS4 exclusive game. After a copycat God of War Twitter account put up a poster for a God of War Ragnarok State of Play at the end of this month, many rightly denounced it as fake. However, a ResetEra member called Ashhong, known for his reliable information, simply said it was "too soon last I checked" (thanks DualShockers).
The statement is backed up by a video message from Corey Barlog that was shown on the fourth anniversary of God of War (PS4) and said Ragnarok was "just not ready to be shown." He also said, "I guarantee you the moment, the very second that we have something that we're ready to share, we're going to share it with you". If the insider information is correct then we shouldn't expect anything until at least June, but hopefully, it isn't too much longer before we see more from the much-awaited game.
In other news, New York City is suing Activision over accusations that Bobby Kotick secured the Microsoft takeover to escape liability for the misconduct and harassment allegations that had plagued the company for months. Elsewhere, there are rumors the Guillemot family is preparing to partner with a private equity firm to completely acquire Ubisoft and prevent another chance of a takeover.