Foreclosure property with lots of damage and trash.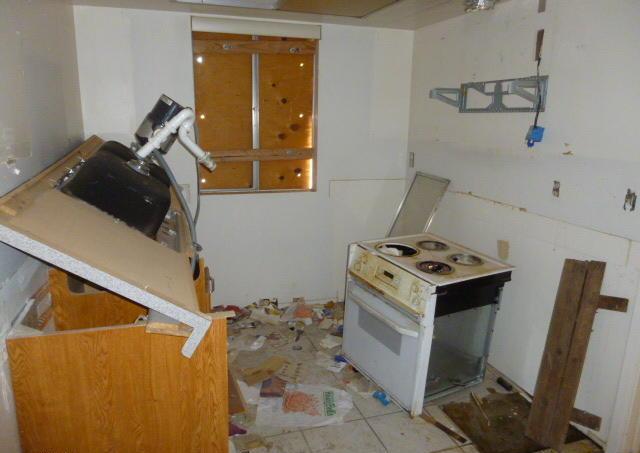 Window and wall damage.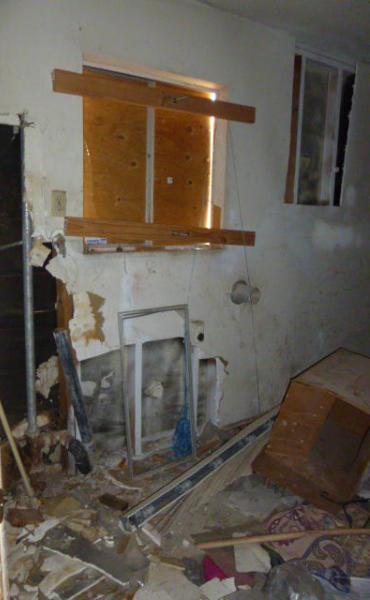 Ceiling damage too.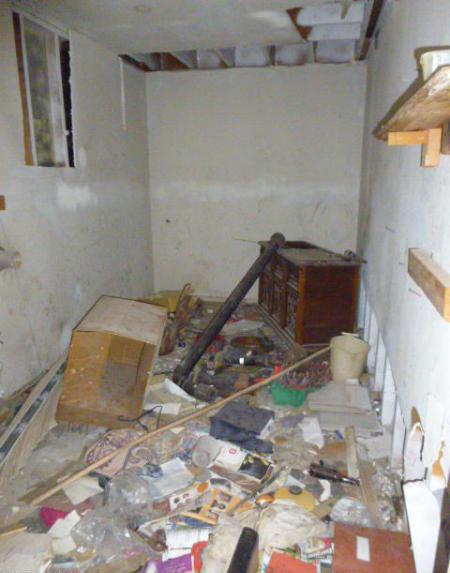 Master bedroom.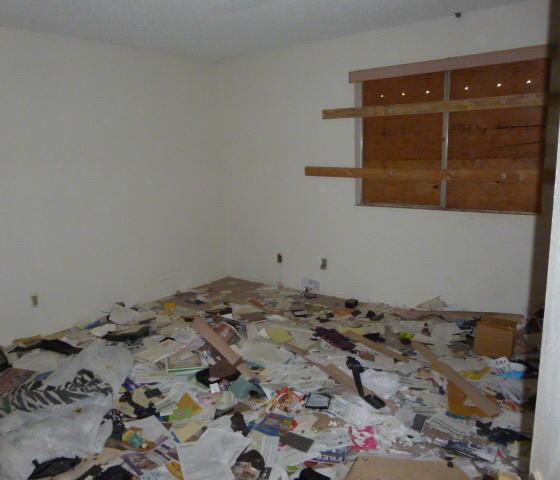 Where did all that trash and papers come from?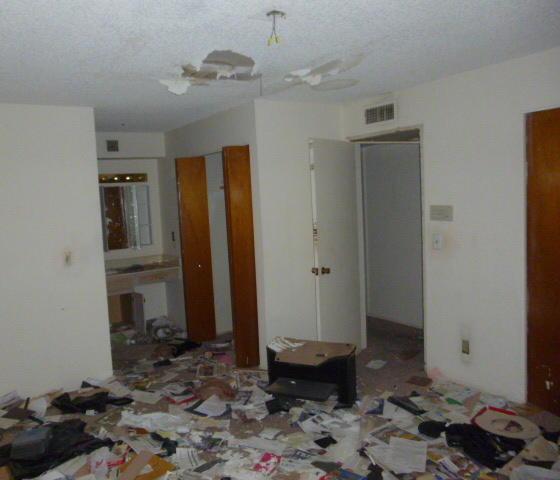 Seven years of bad luck with that cracked mirror.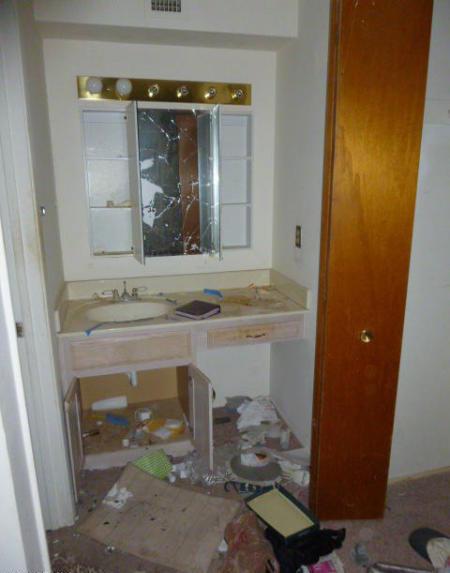 Stolen milk crates.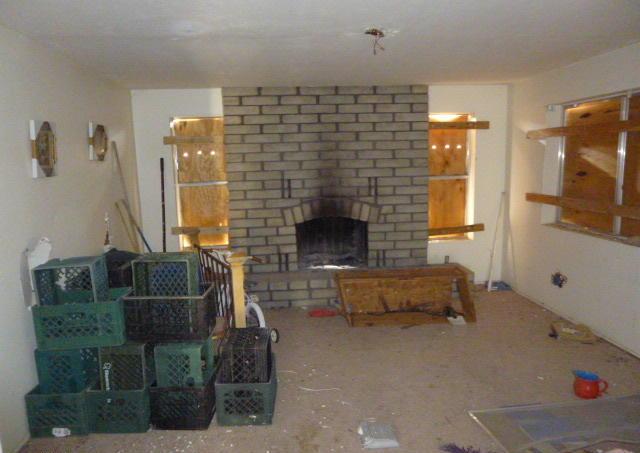 Dirty carpet and damaged walls in the living room.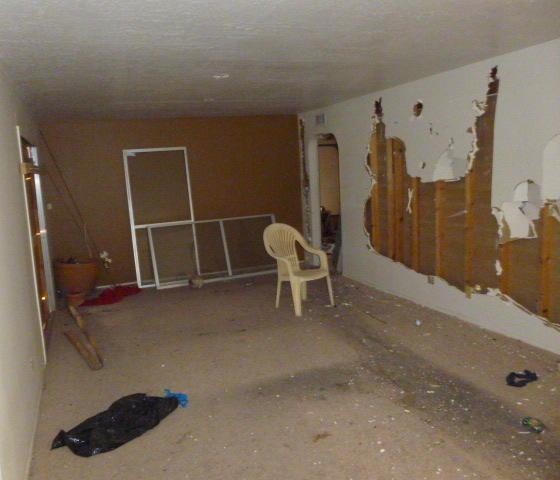 Ridiculous.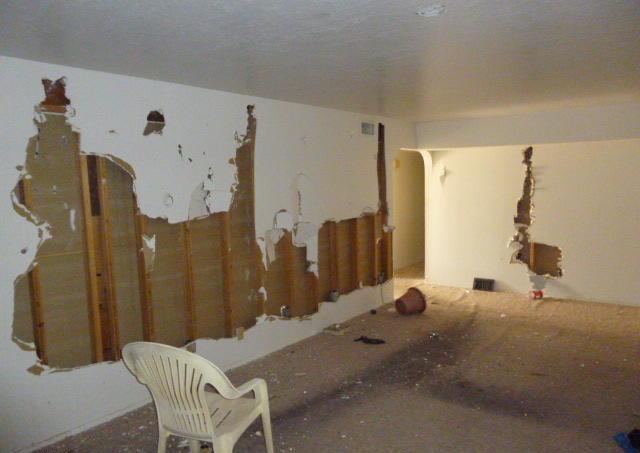 2nd damaged bathroom.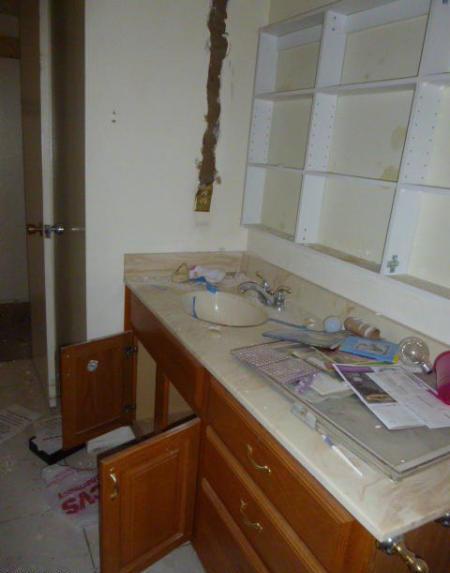 Stolen copper wiring.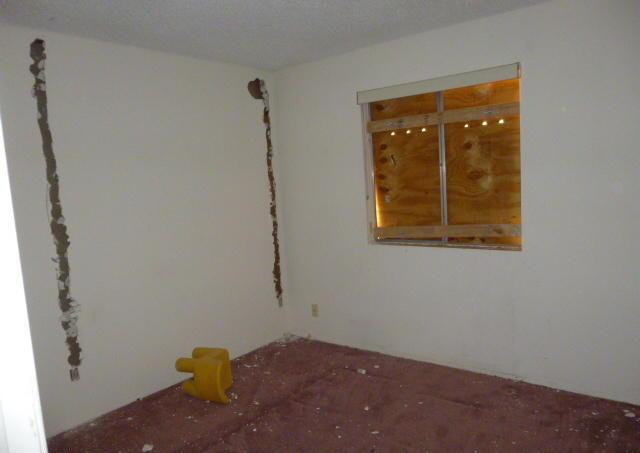 More ceiling damage.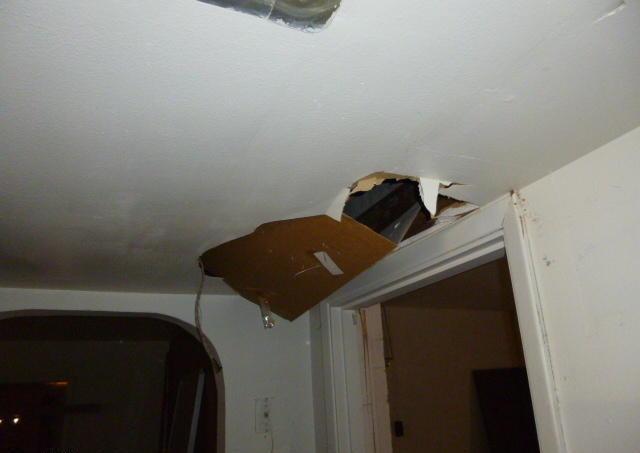 Trashy garage.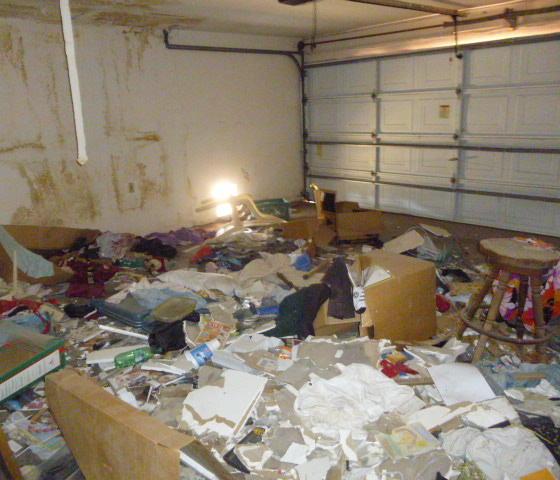 New season of Hoarders will begin Sunday, December 18th on A&E Channel!
Here's a potential candidate for the show.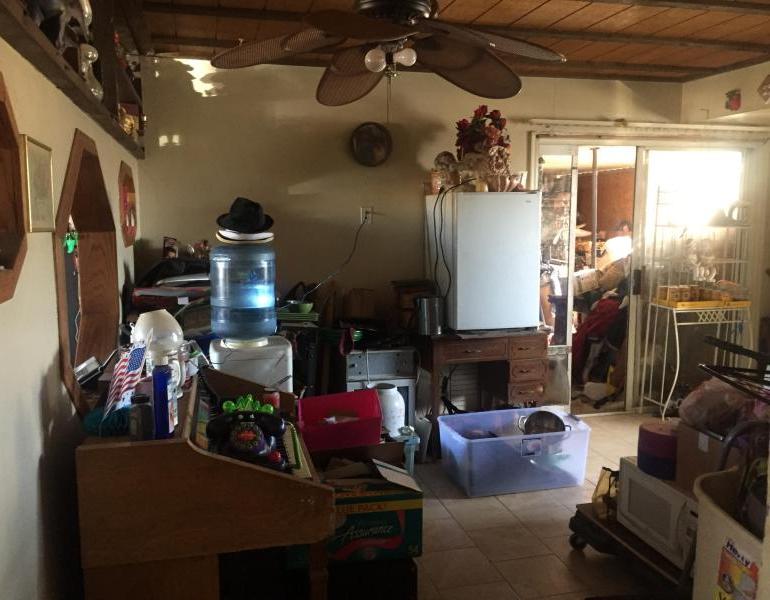 The room is full of stuff.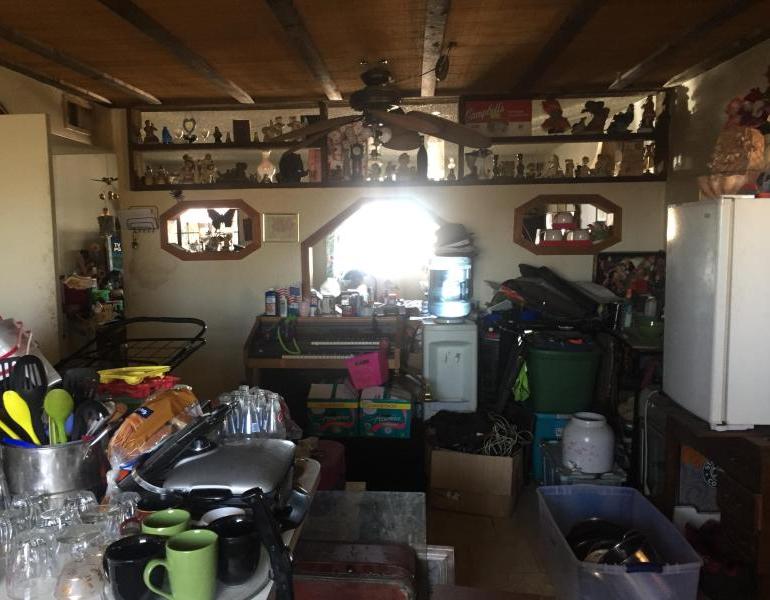 Cluttered kitchen.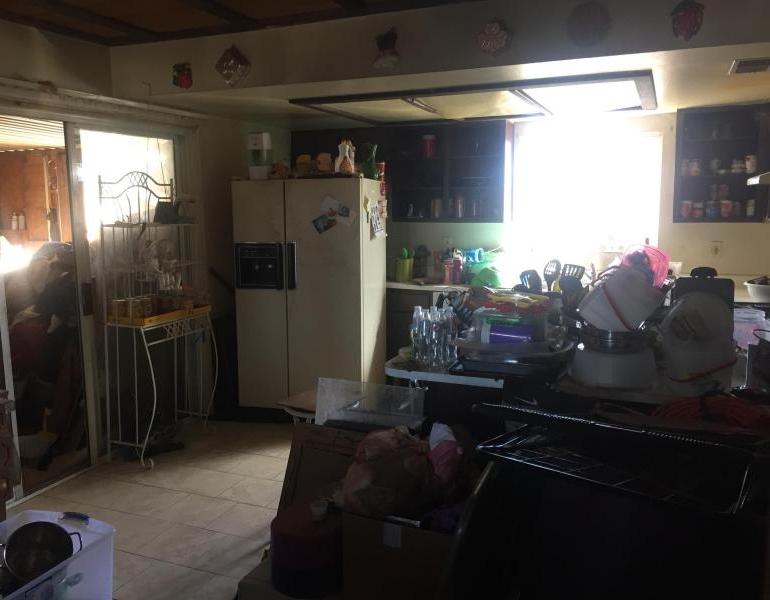 Another view of the messy kitchen.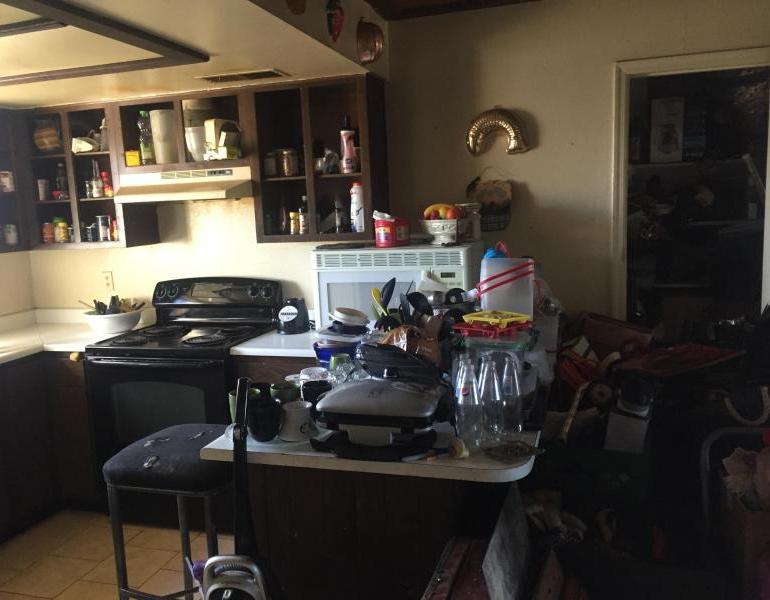 And more stuff here.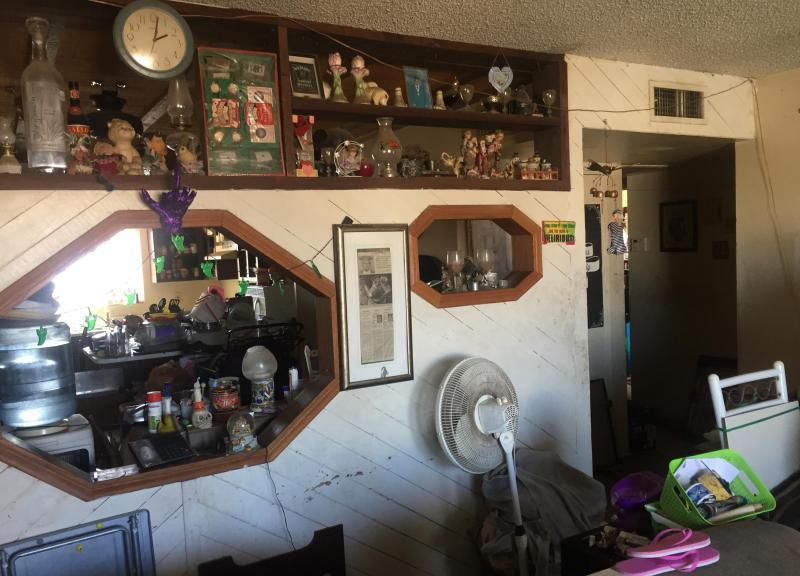 Why is there a blow torch in the bedroom?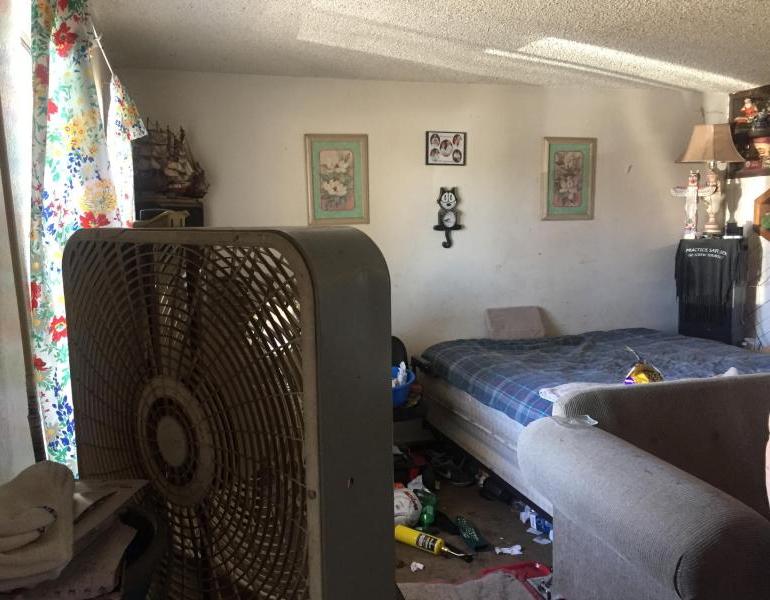 Piles of stuff on the patio.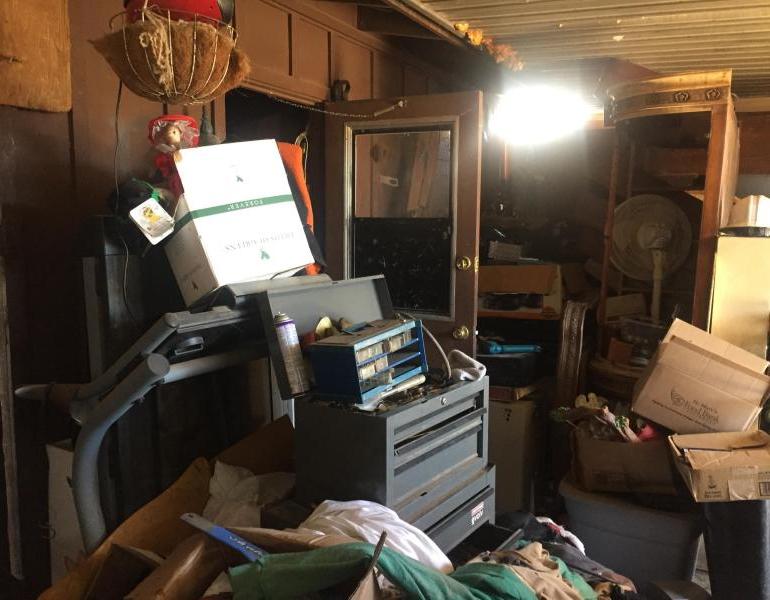 And more stuff on the patio. Save everything, because it might be needed someday.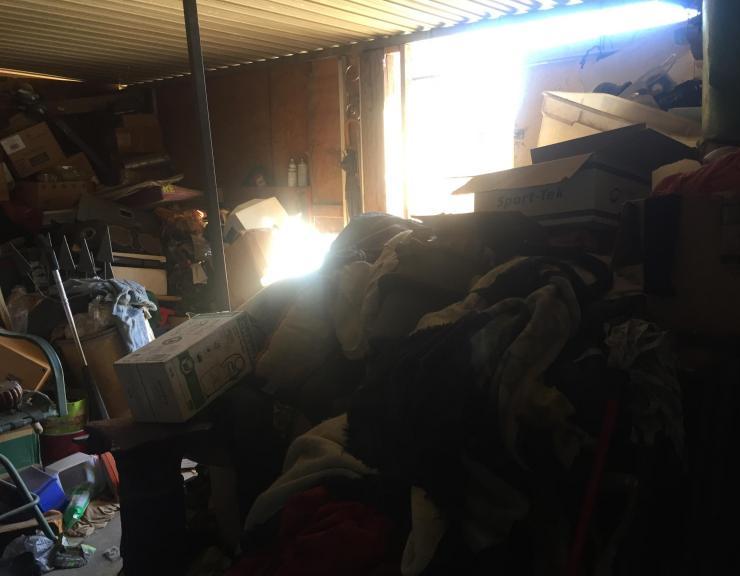 Caution: I am a bitch. Beautiful words in a beautiful setting.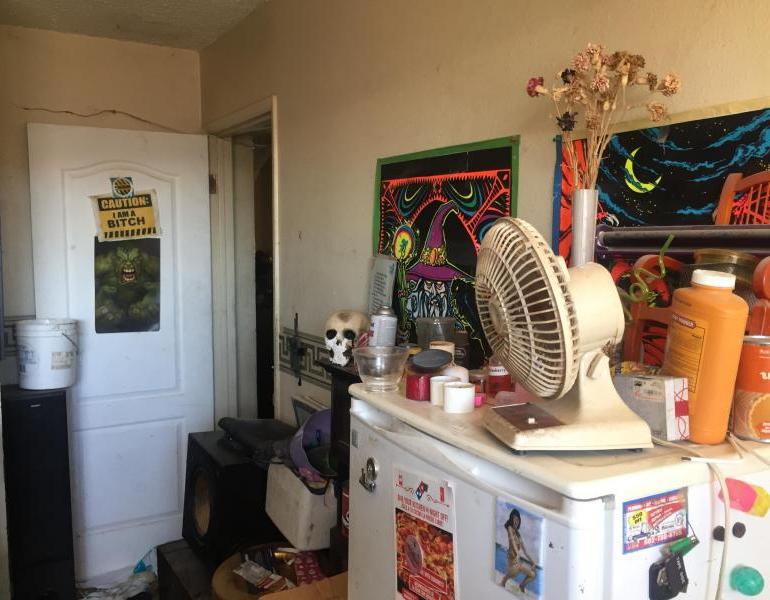 Chaos.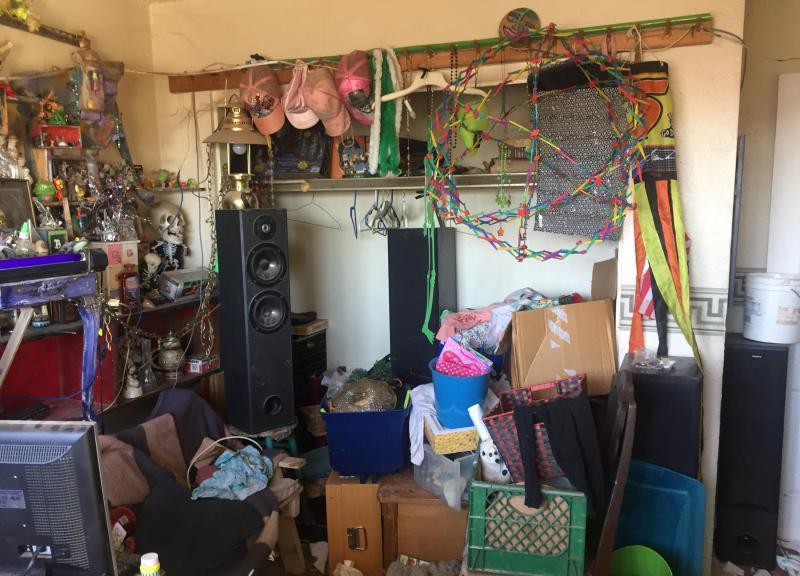 So much stuff.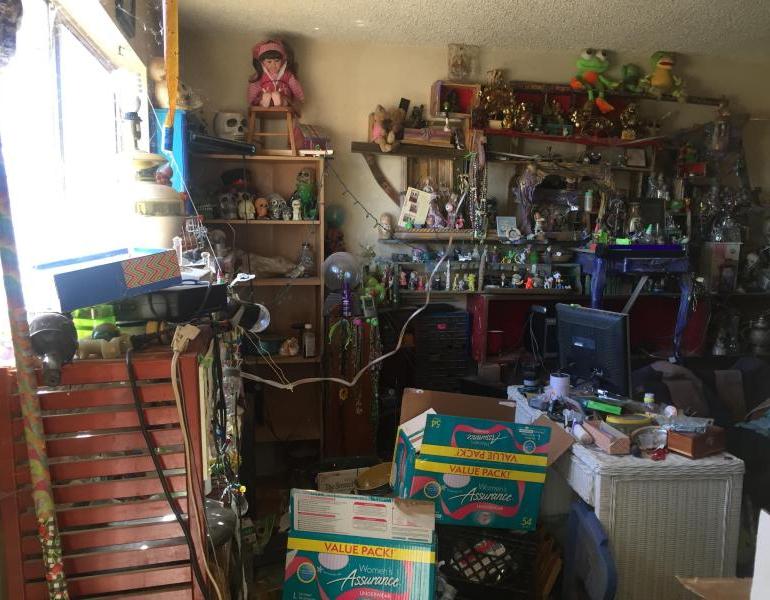 Another view of this cluttered bedroom.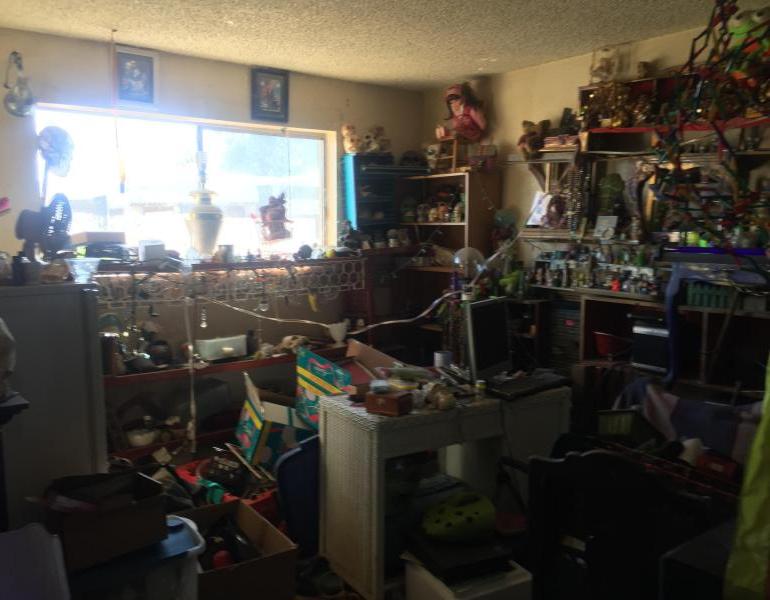 And one more.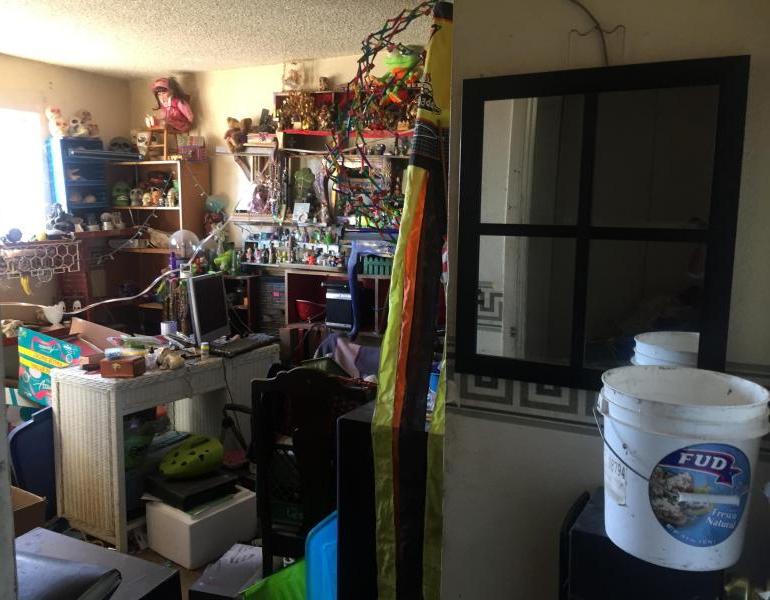 Notice the cracked toilet seat is taped. The shower door too.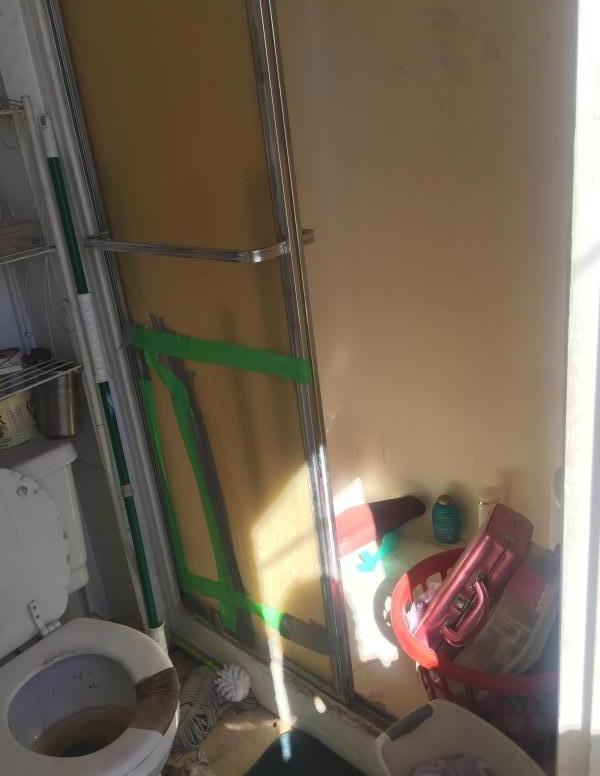 The photographer got caught in the mirror. By the way, those are those infamous John F. Long cabinets.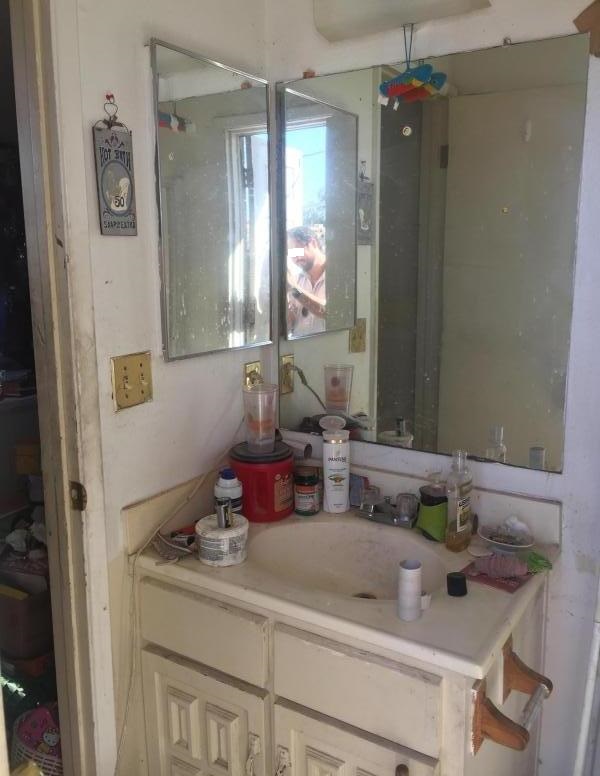 Another cluttered bedroom.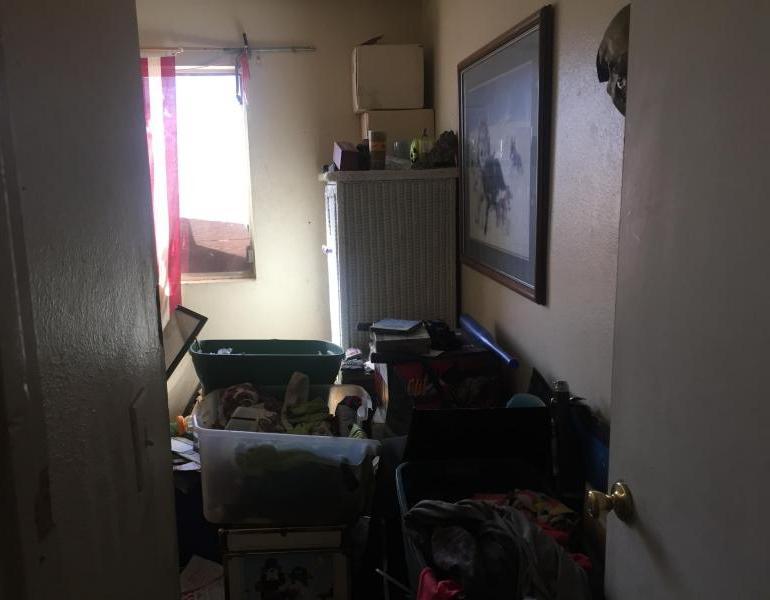 Home office.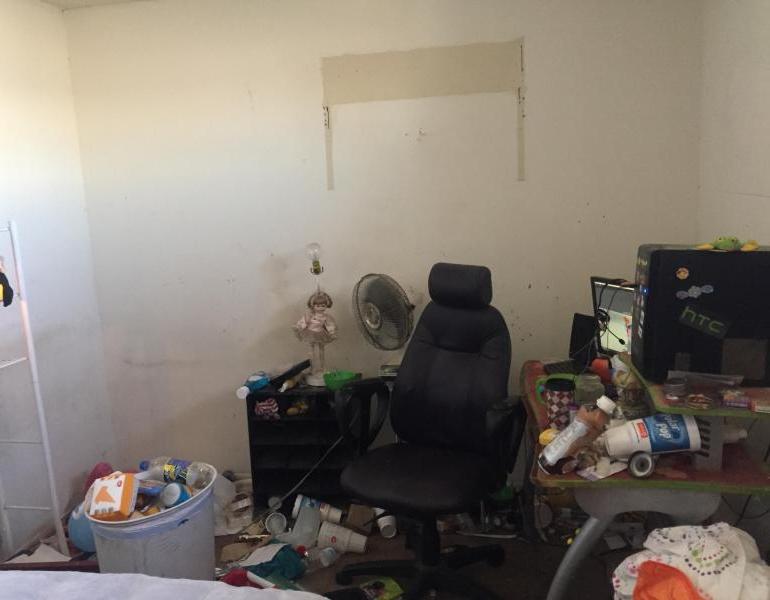 Another view of the office.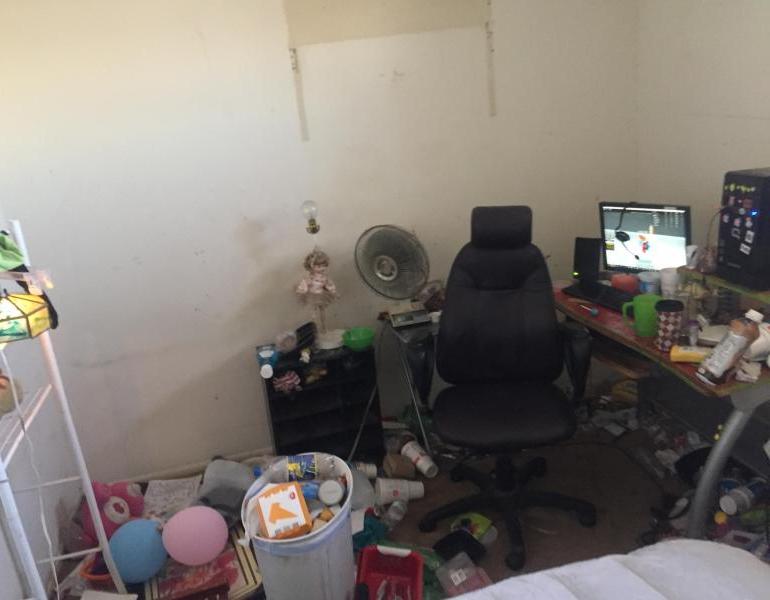 Lots of junk in the back yard.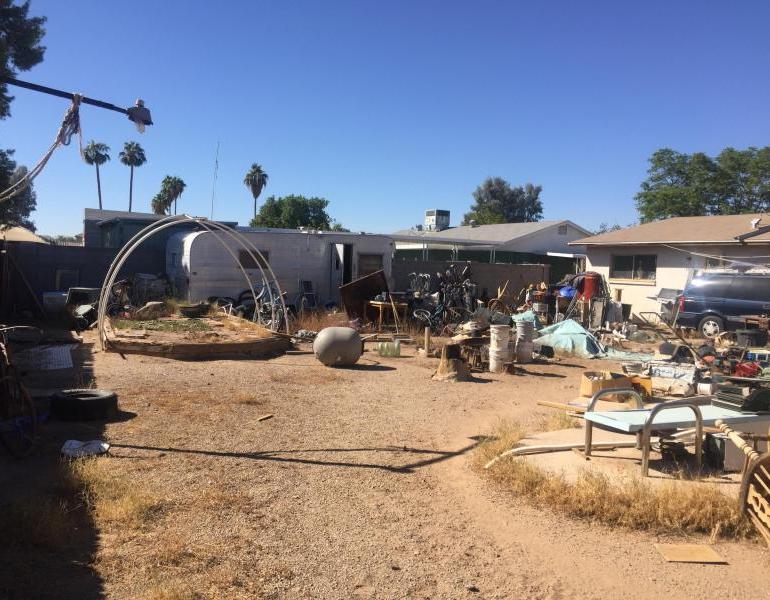 Piles of stuff everywhere.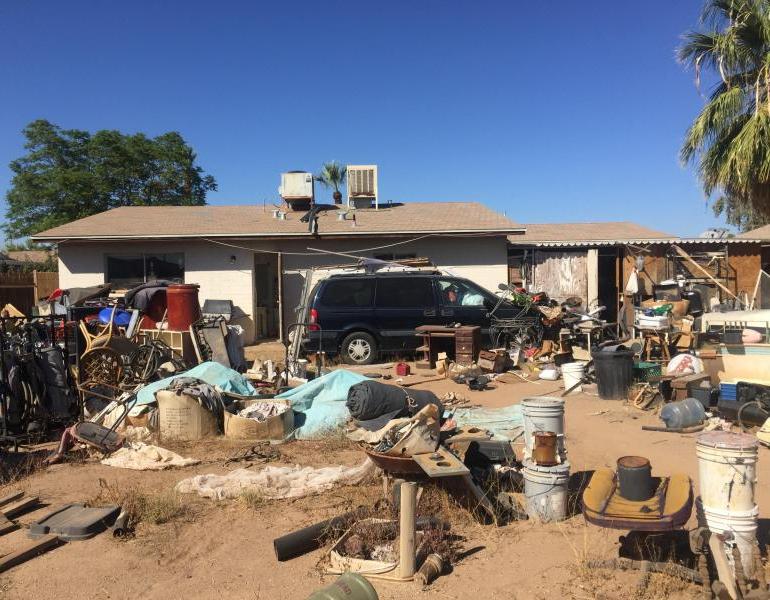 Treasures abound.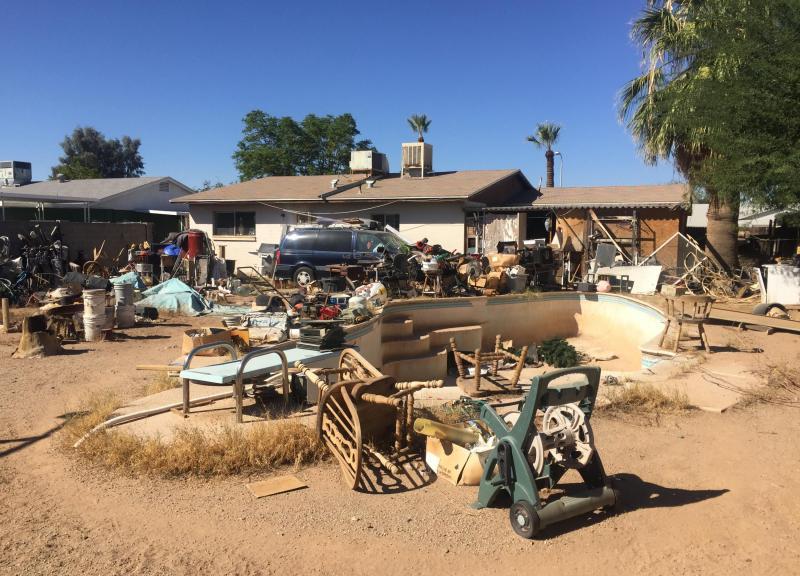 Sparkling clean swimming pool.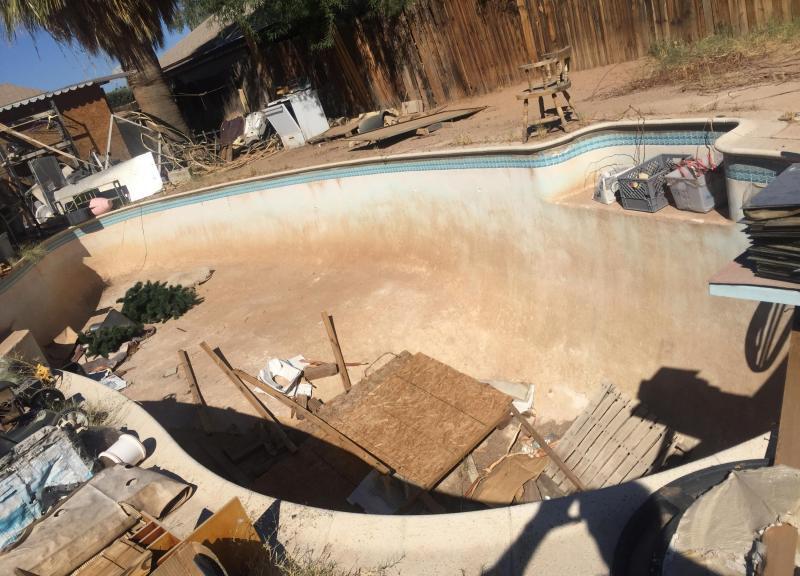 Today we look at this Houston home's living room, bedrooms, and yard.
Did it snow in Houston?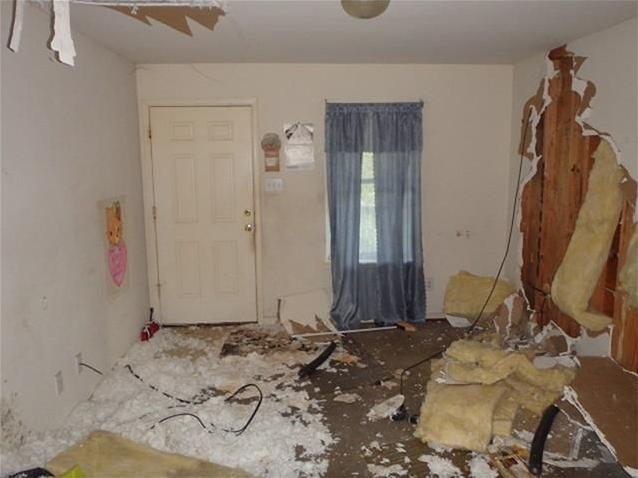 They thought buyers would like to see behind the walls?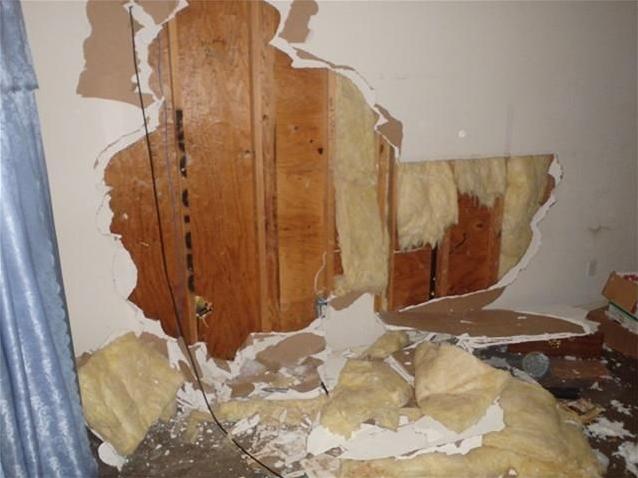 Must be fun for buyers to see this as they enter the house.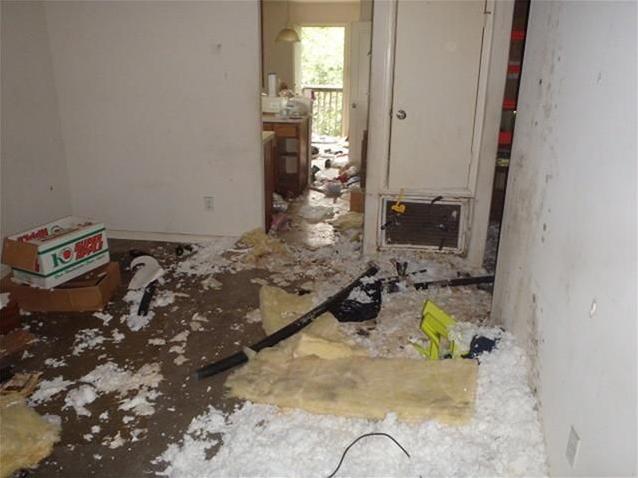 Do you dare venture down the hallway?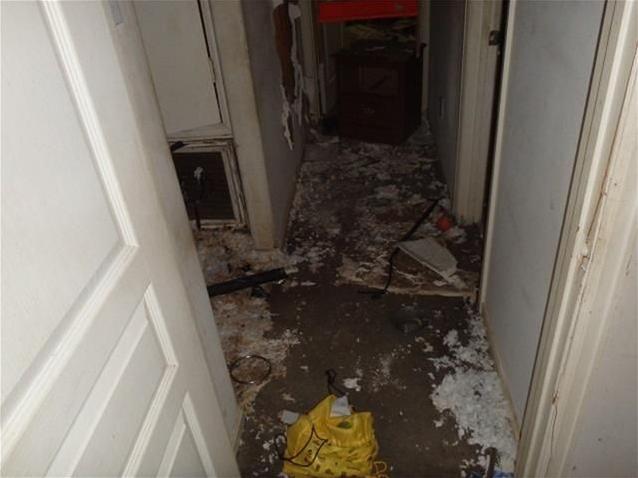 Bedroom #1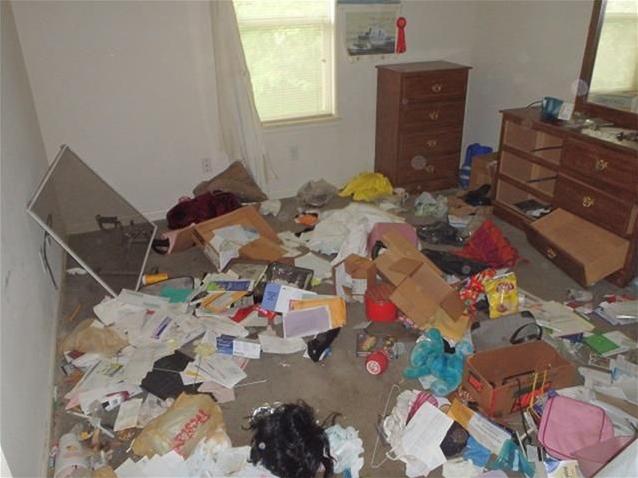 What happened?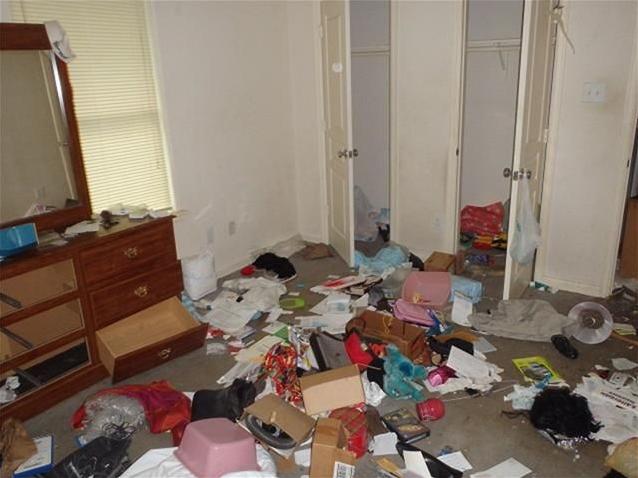 Bedroom #2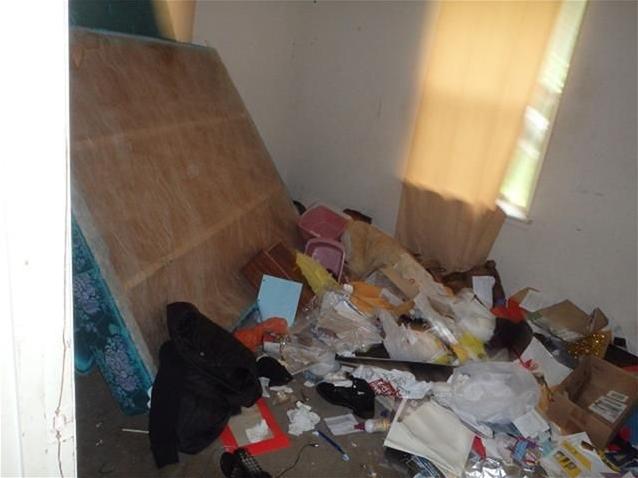 Bedroom #3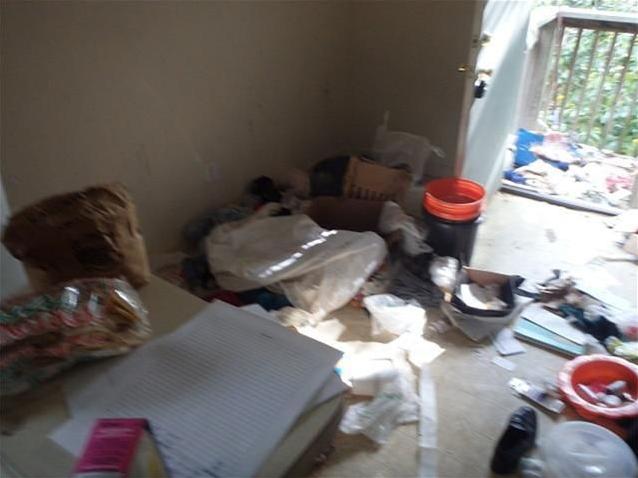 Just sweep all the garbage outside!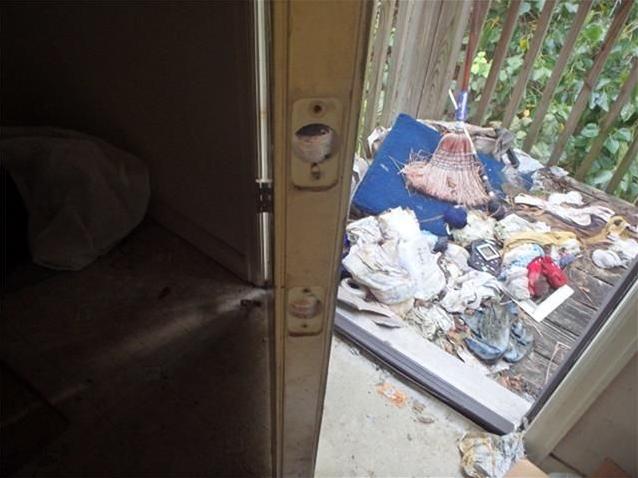 Not much space left in the storage shed.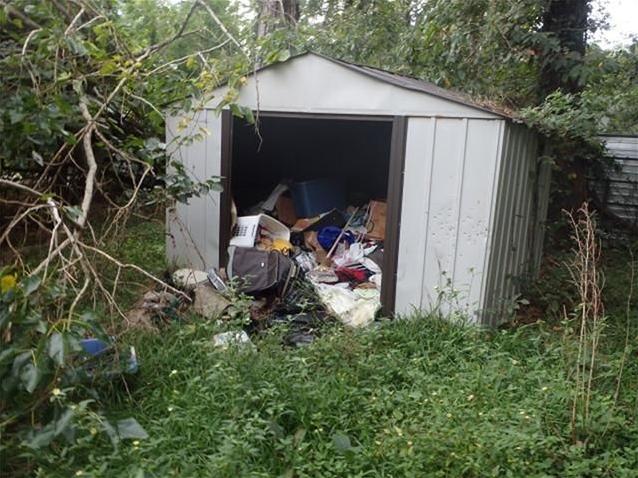 Please visit this Mesa, Arizona home.  The sellers have prepared lunch for you!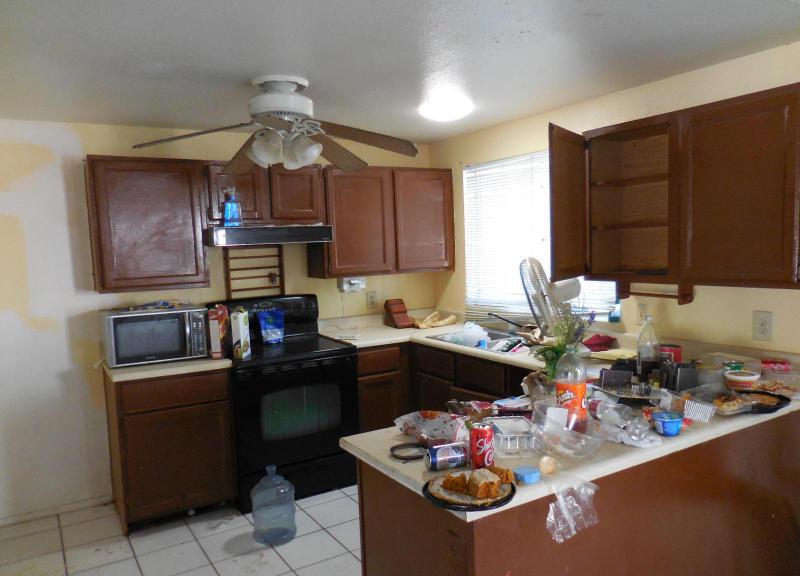 It's more fun to lounge on a bed mattress while watching TV.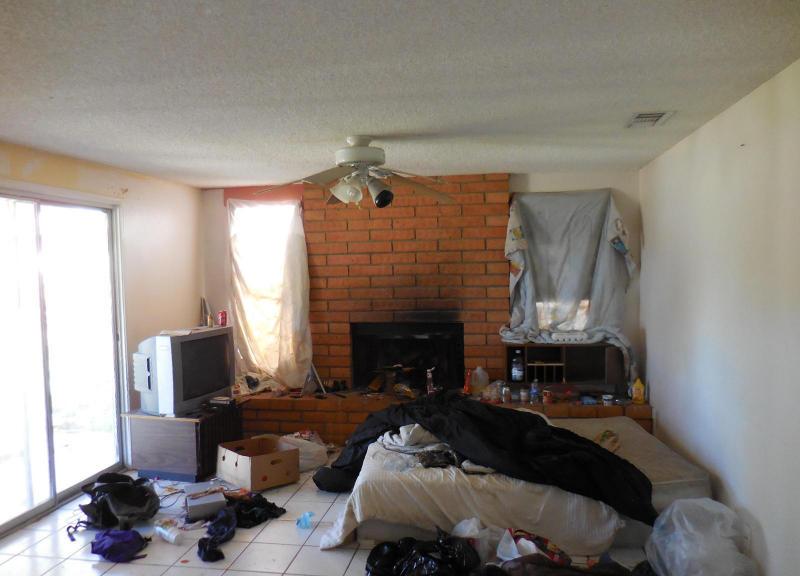 They painted the toilet orange.  Isn't that a neat idea?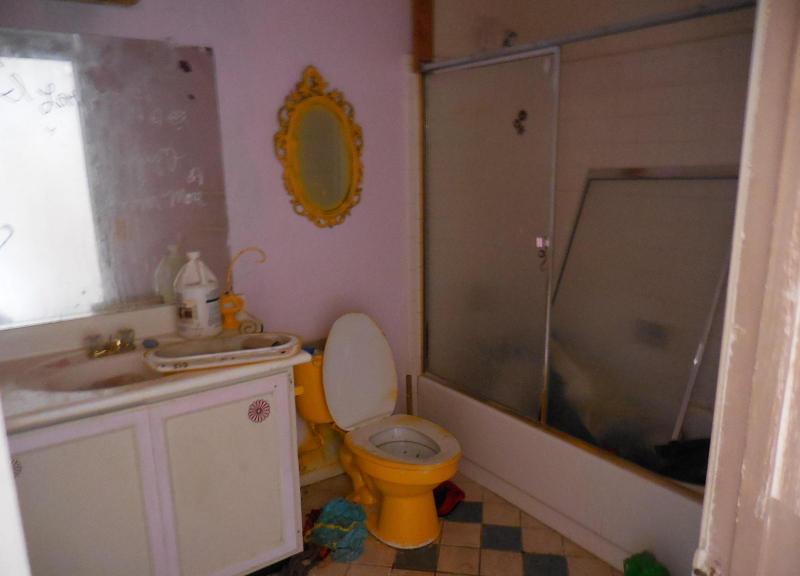 The junk is so evenly distributed, you'd think it was placed carefully.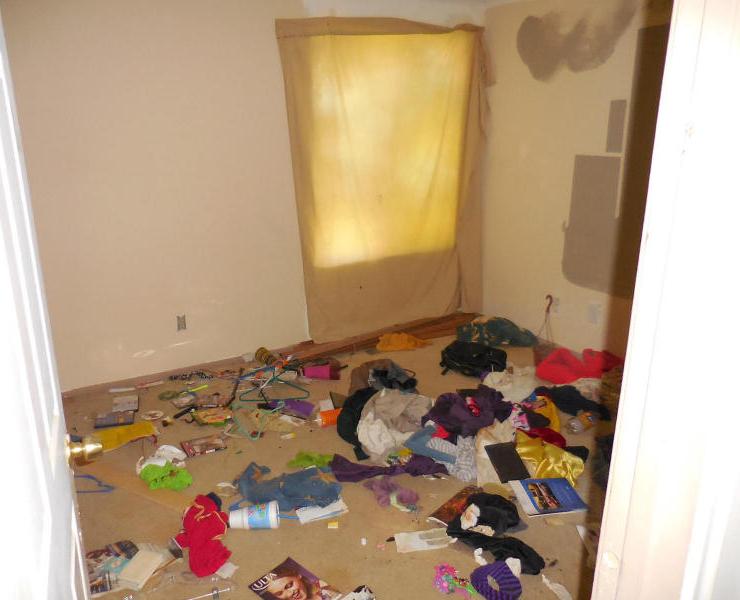 There is a mirror on the ceiling.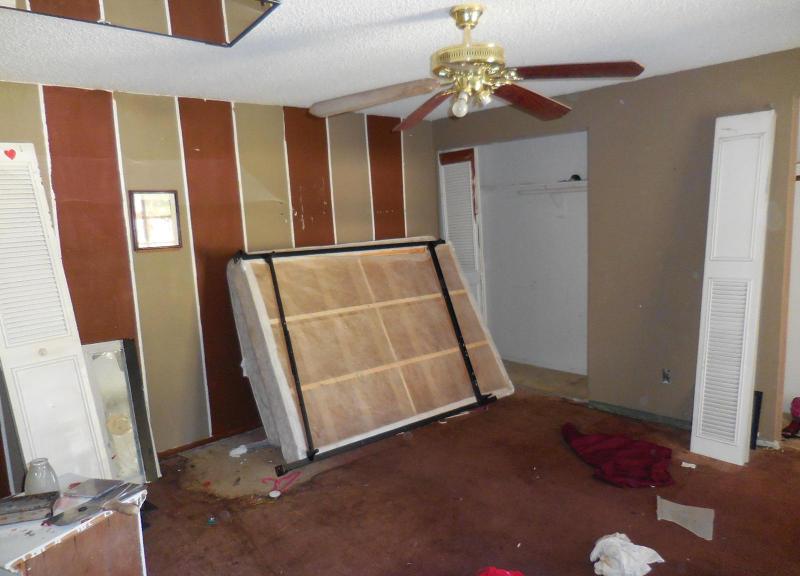 Is that a chore list?  1. Replace wood blinds 2. Install ceiling fan 3. Clean up room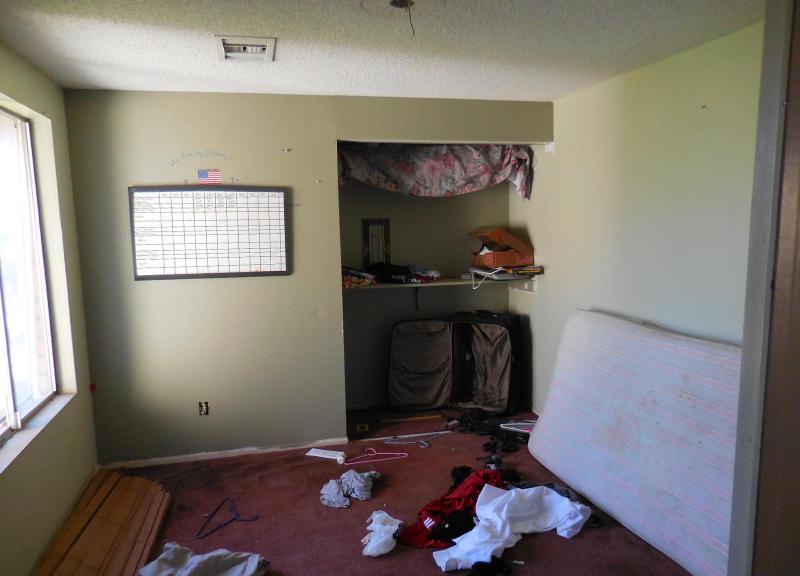 The palm tree trunk doesn't line up.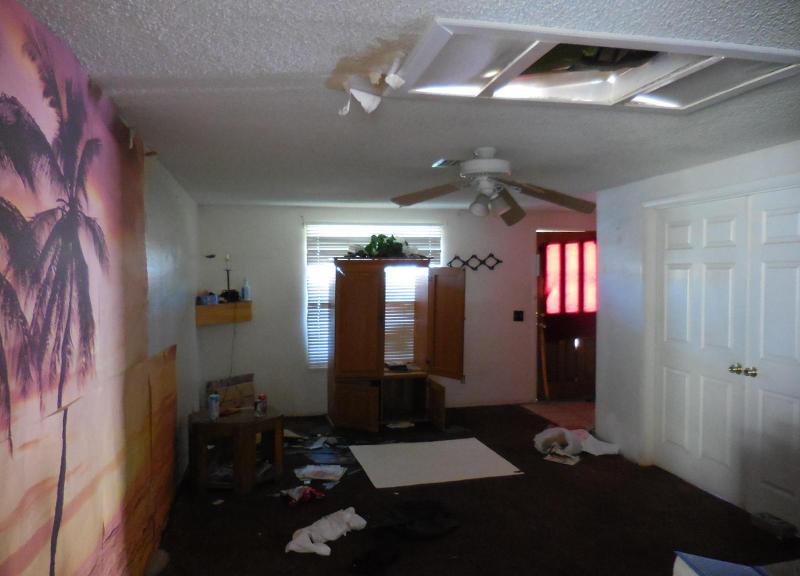 Freshly painted.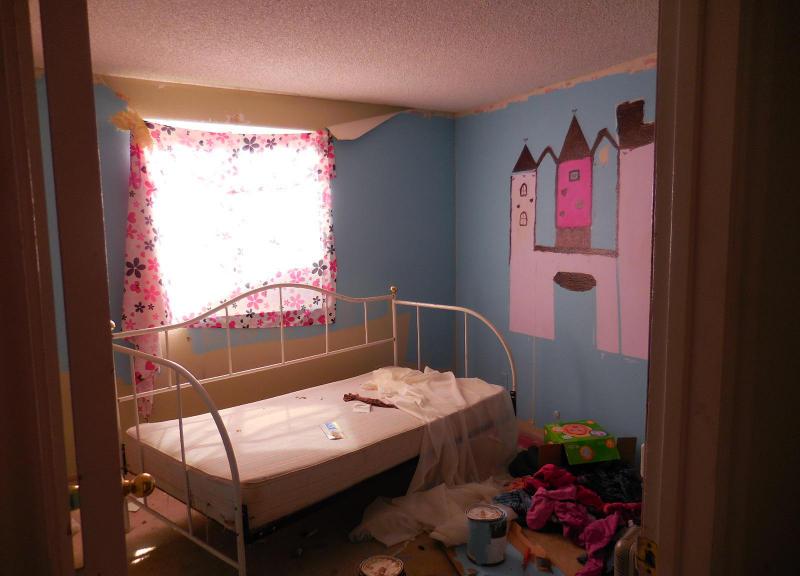 Updated bathroom.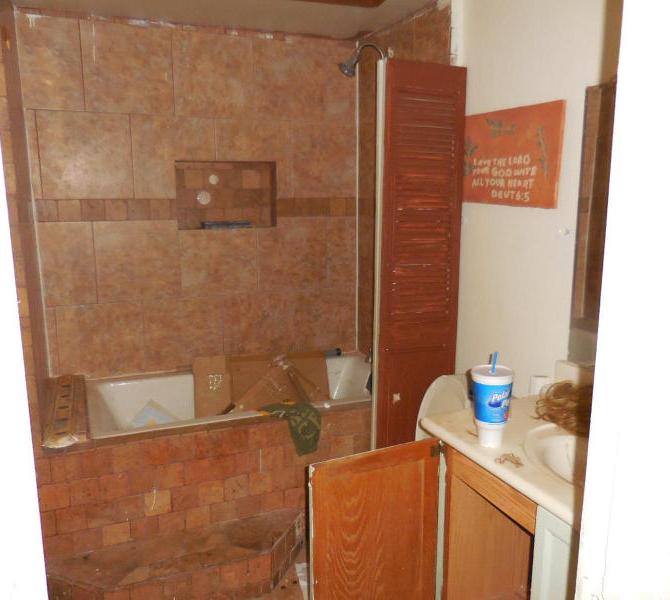 That's a wig on the vanity!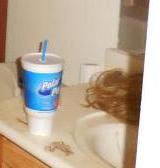 Such a shame they neglected this house.  Swimming pool and backing to a greenbelt.  A home flipper will want this house.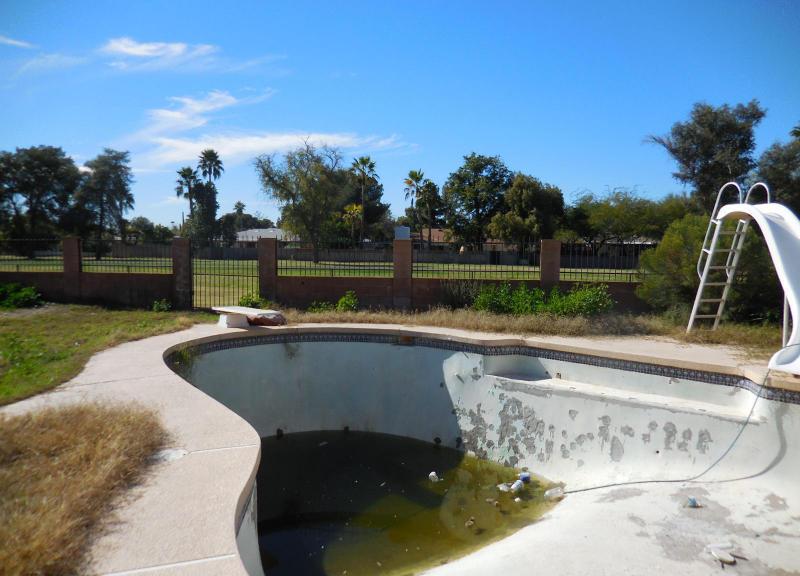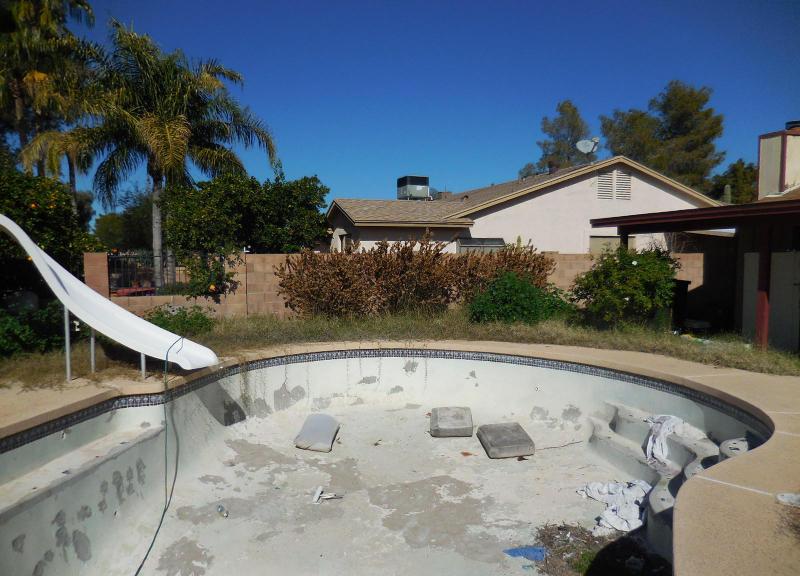 The garage.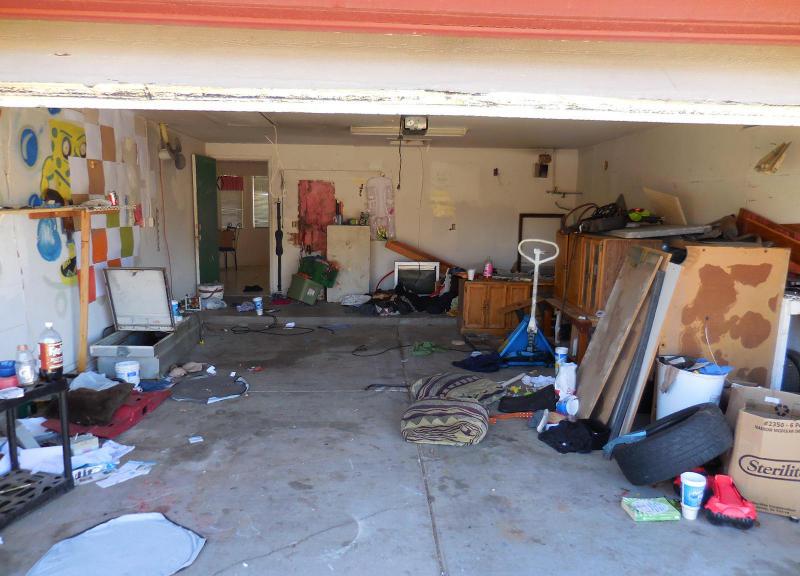 This home needs a lot of help. There are a lot of details to iron out.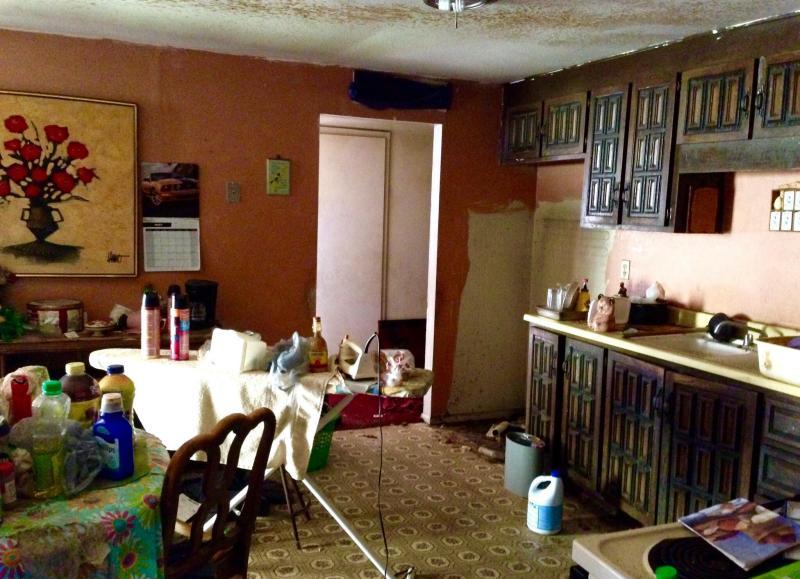 Notice how the refrigerator is missing in the photo above and is now seen on the far right side in the photo below.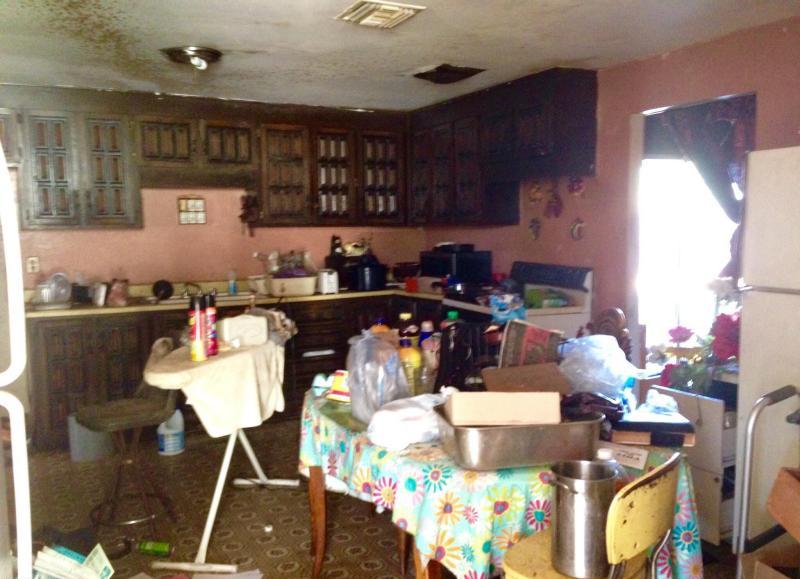 Ugly, dirty cabinets.  Dirty ceiling.  Dirty kitchen.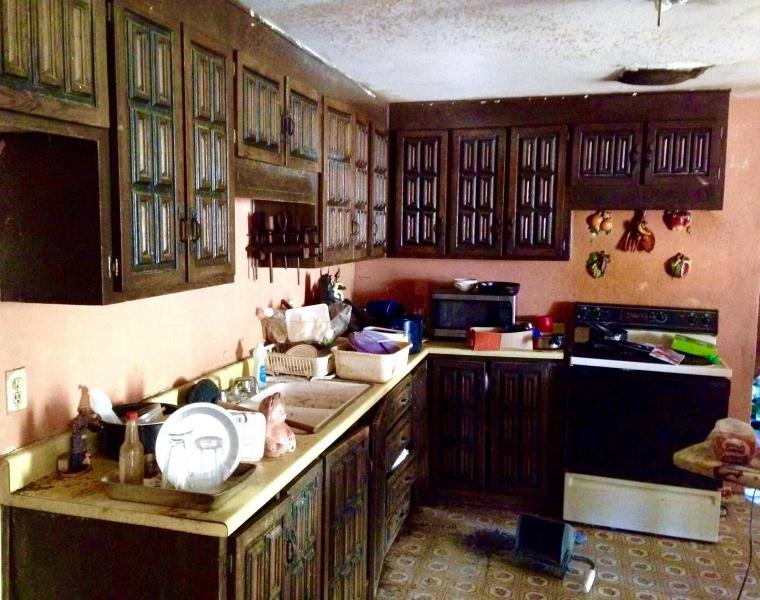 As we pan right, we see two cans of Raid bug spray and a knotted curtain.  Ugh.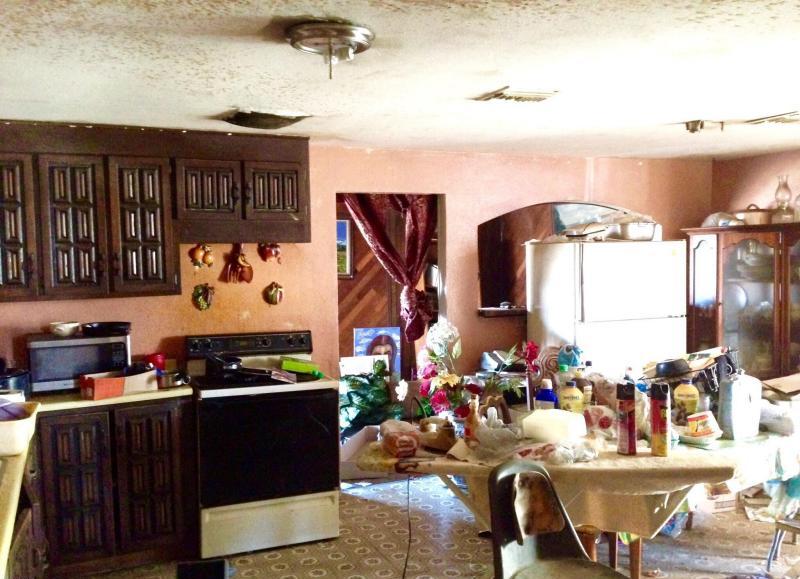 In the next room, past the knotted curtain, we have to wonder how those books are still standing.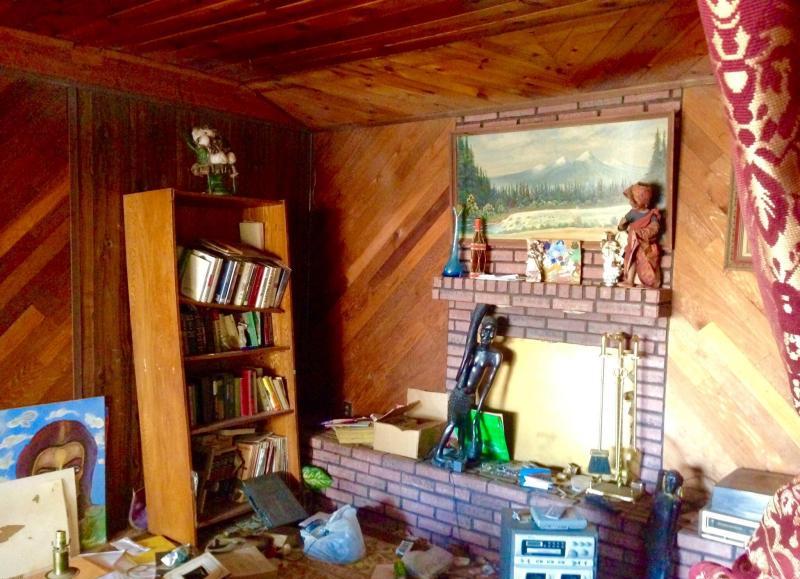 At least they are patriotic.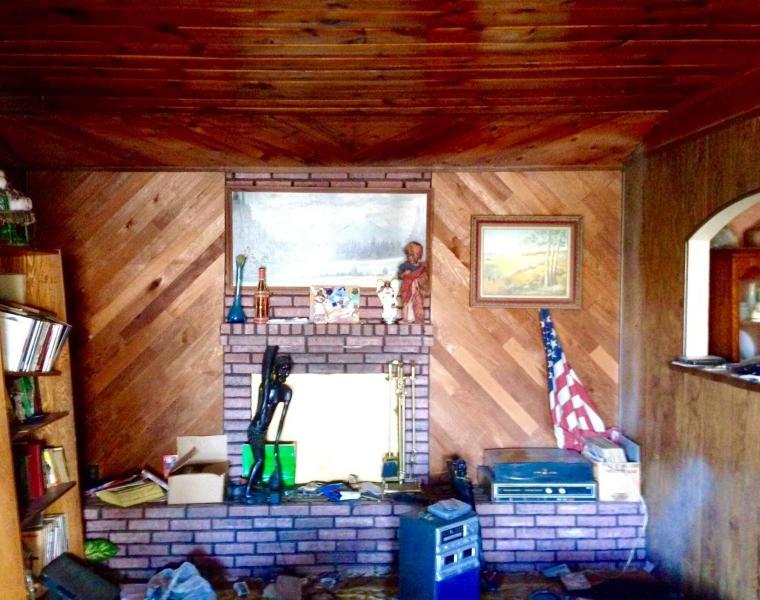 There's that knotted curtain!  It makes a statement.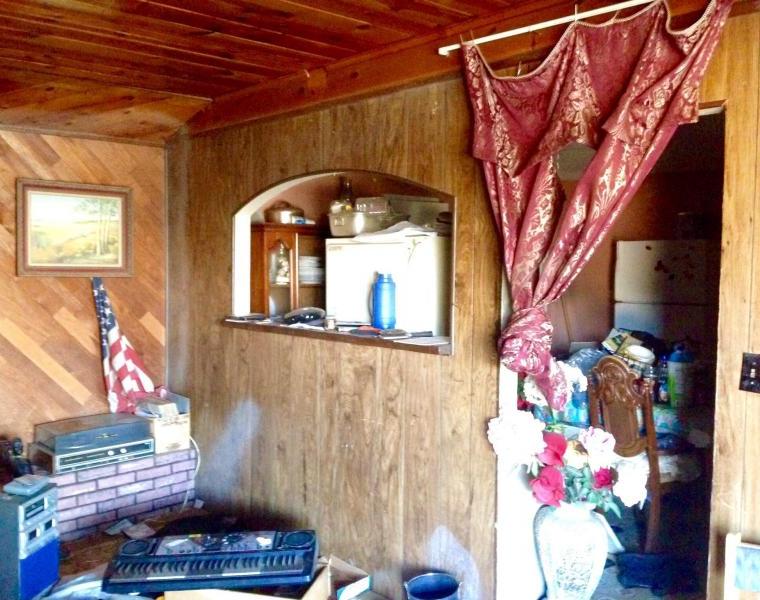 The bathroom is less cluttered than expected.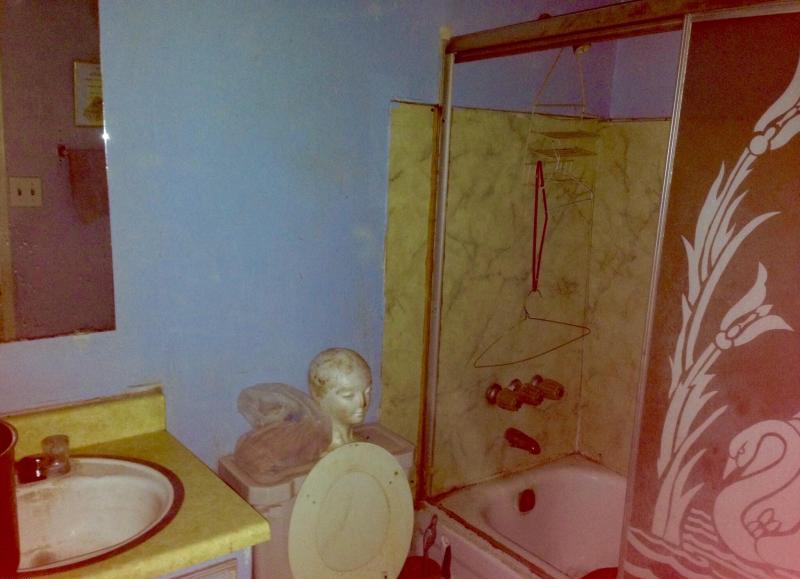 The curtain rod fell down before the closet shelf did.  Just barely.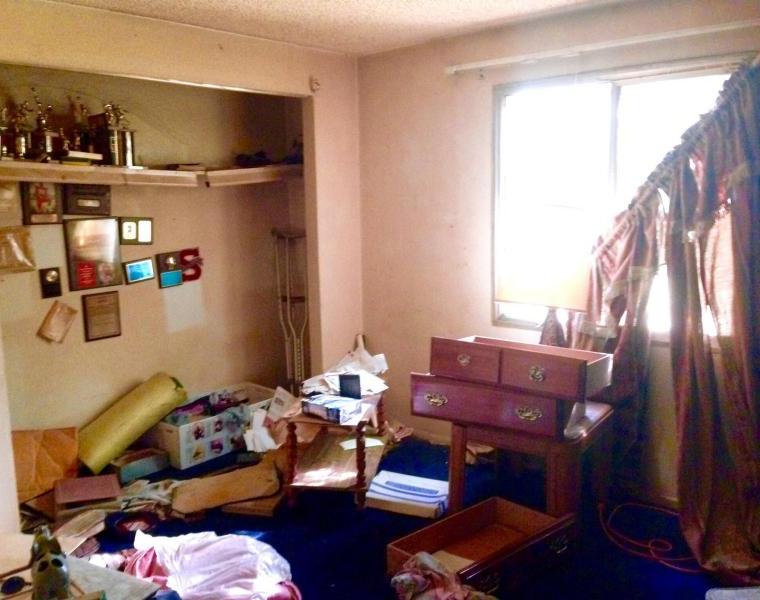 Dirty air conditioner vent.  Dusty & cluttered bedroom.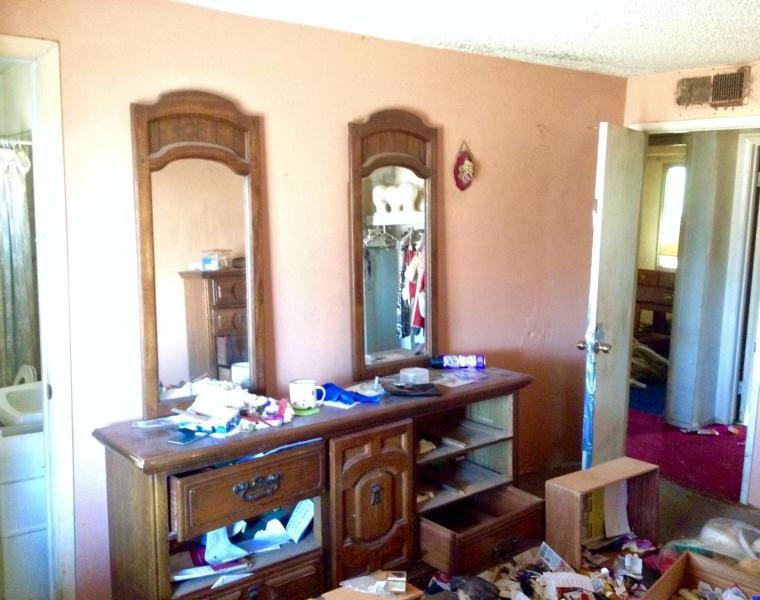 The living room's a real treat too.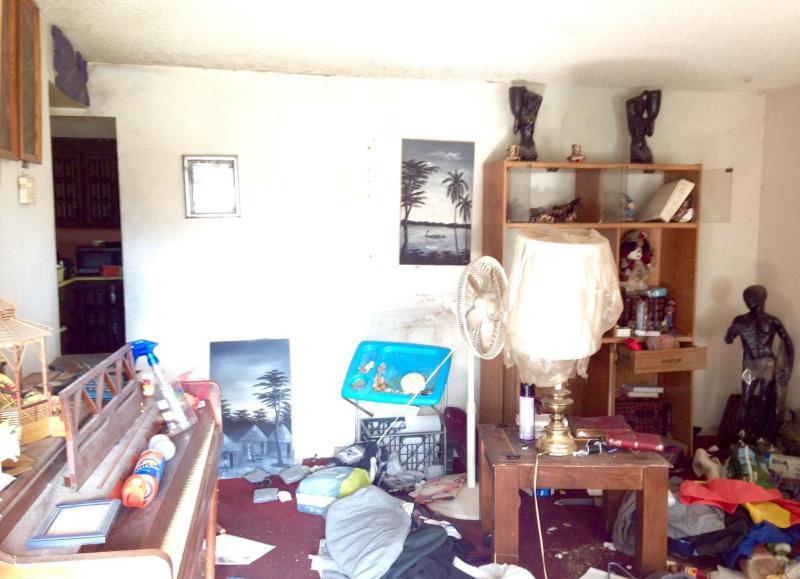 The front of the house.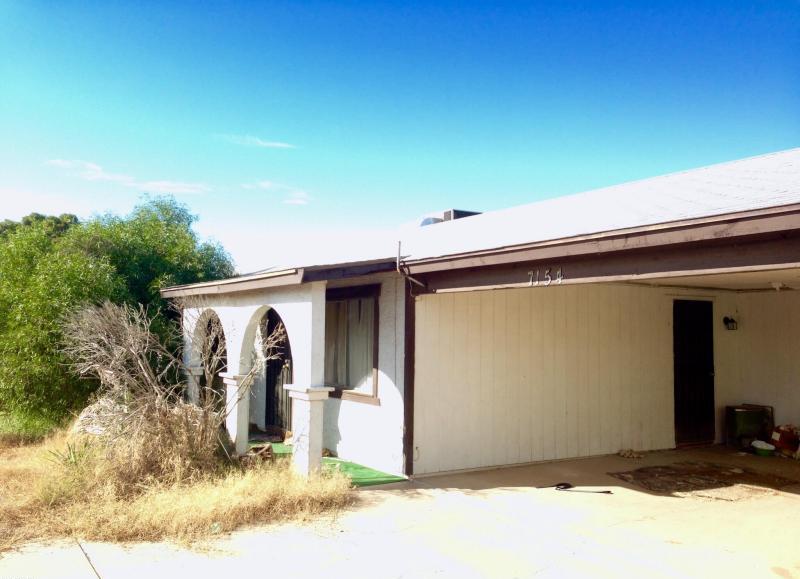 The back yard.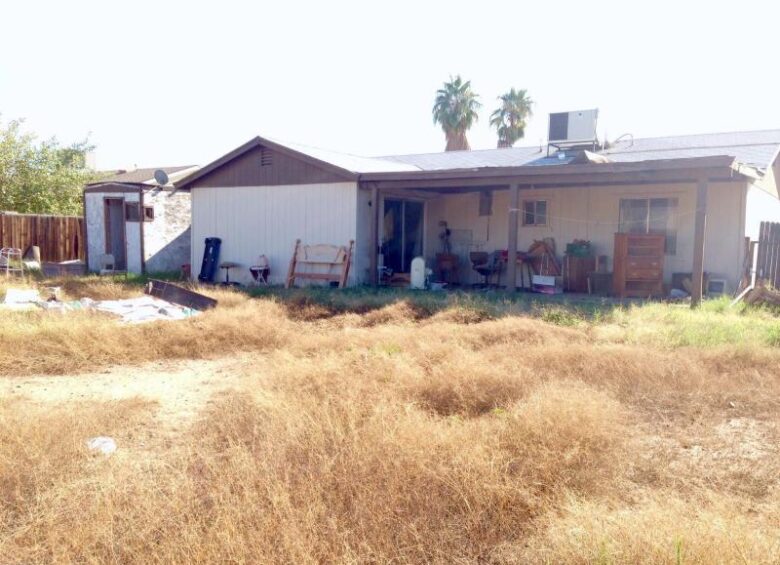 Messy Philadelphia, Pennsylvania home.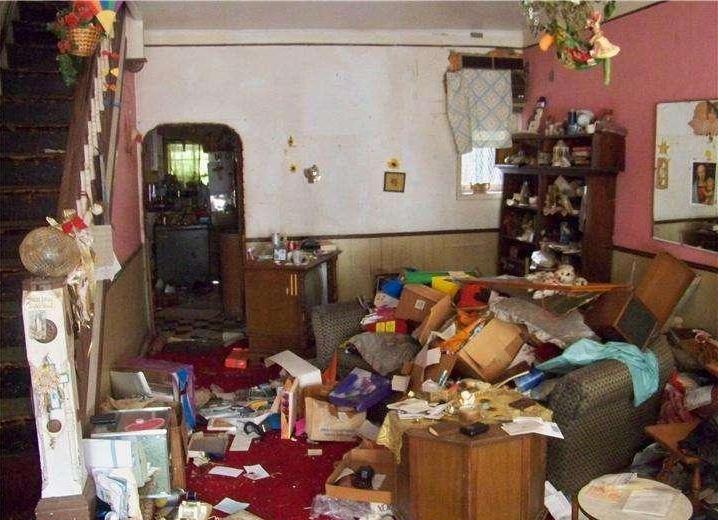 Valuable belongings.
It's cleaner than we expected.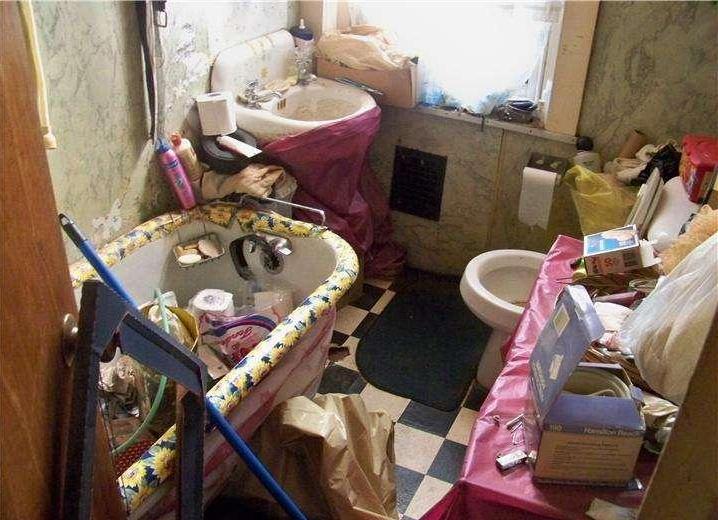 That stain is impressive.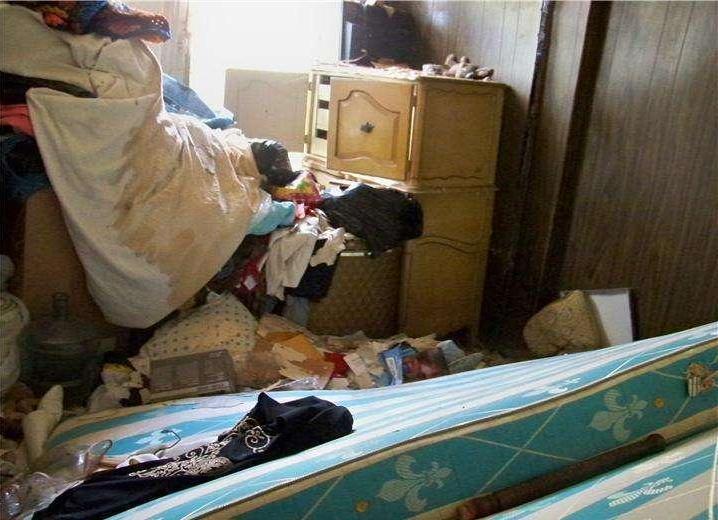 Hoarder?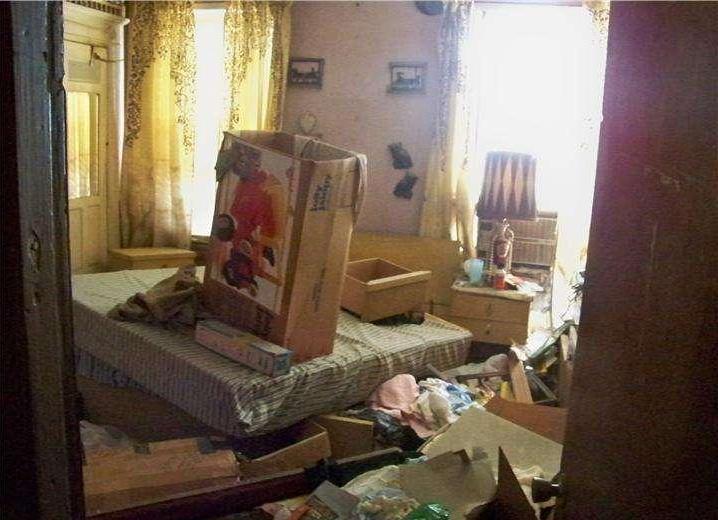 The kitchen.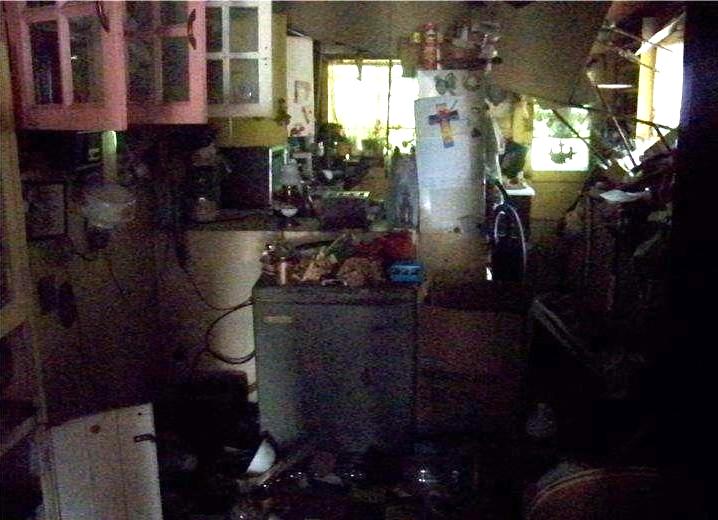 The ceiling caved in!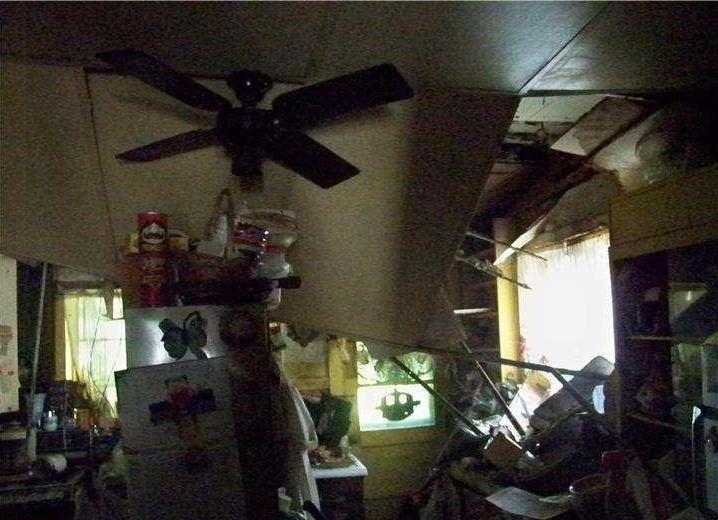 Store everything in a basement.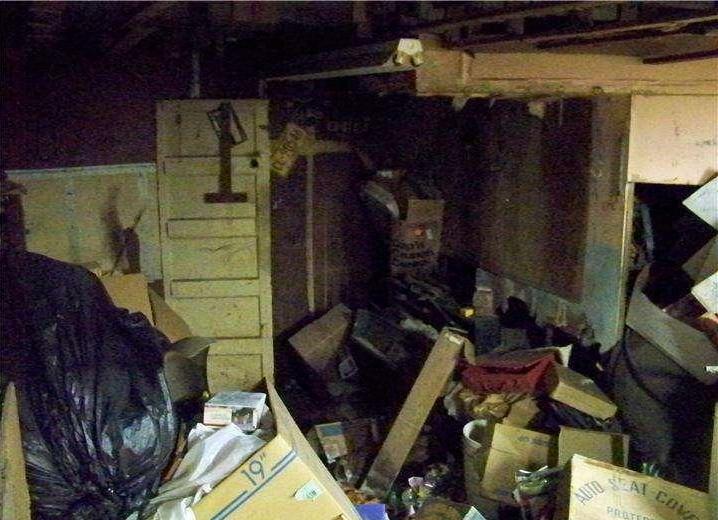 You might need something someday.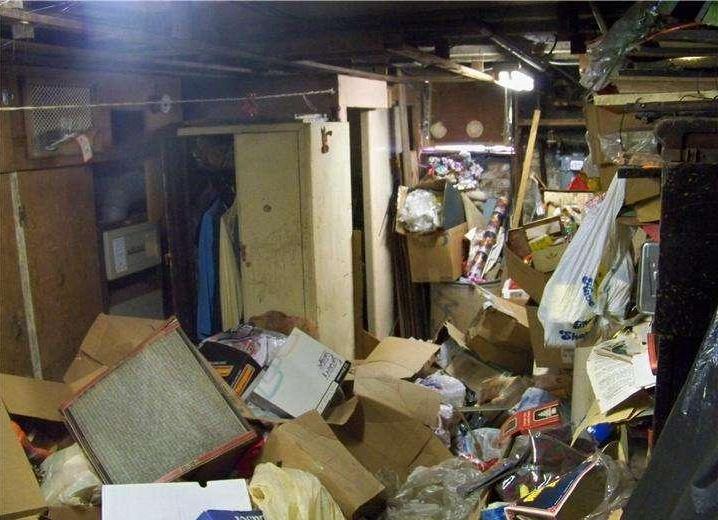 How would you like to buy a hoarder's home like this one?  [click on photos to expand]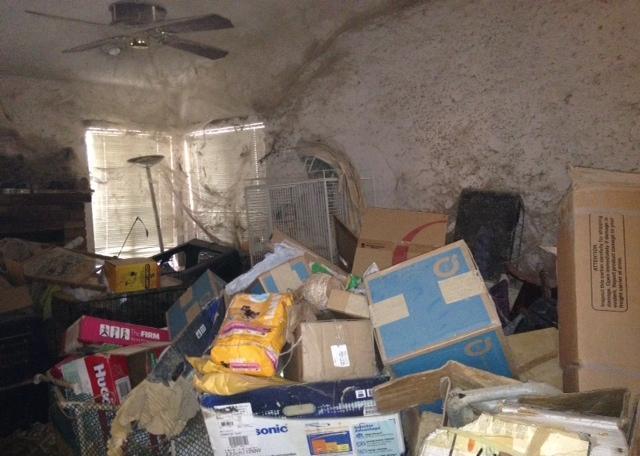 The spider webs are included with full price purchase!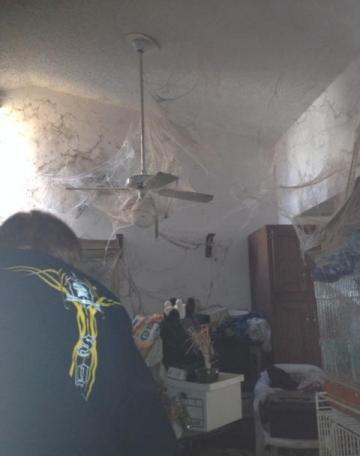 Kinda ironic that the trash bin is just inches from the garbage.
By the way, this home received multiple offers from investors.  Brave souls.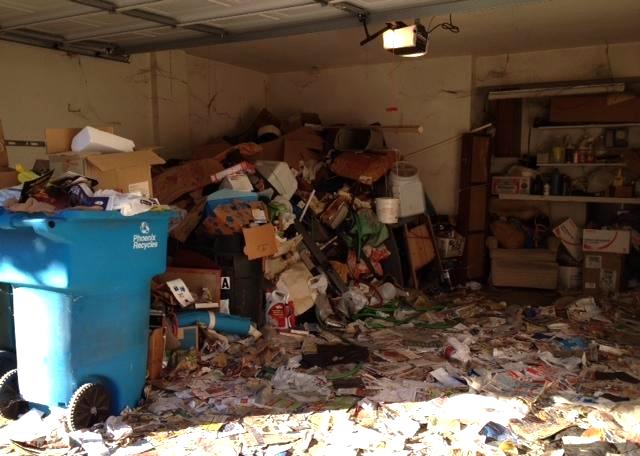 …you mom, Tony, my daddy, Ryan, Justin Bieber (four times!!), etc.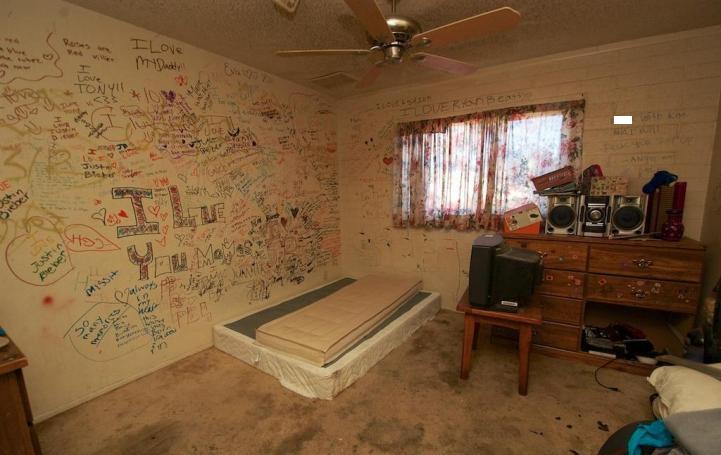 Would be a shame to paint over it.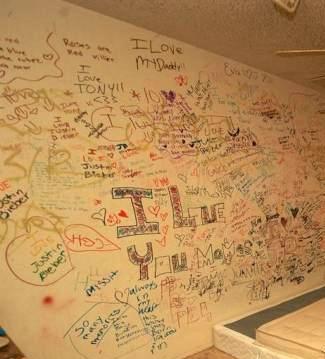 If only she spent as much time cleaning the bathroom as she did scribbling on walls.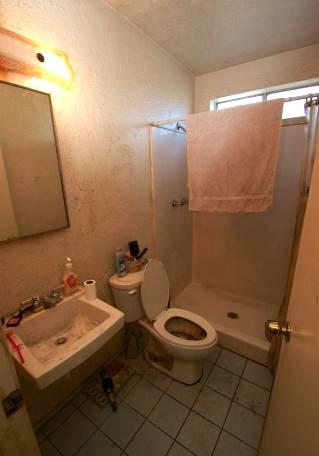 Messy bedroom with soiled carpet.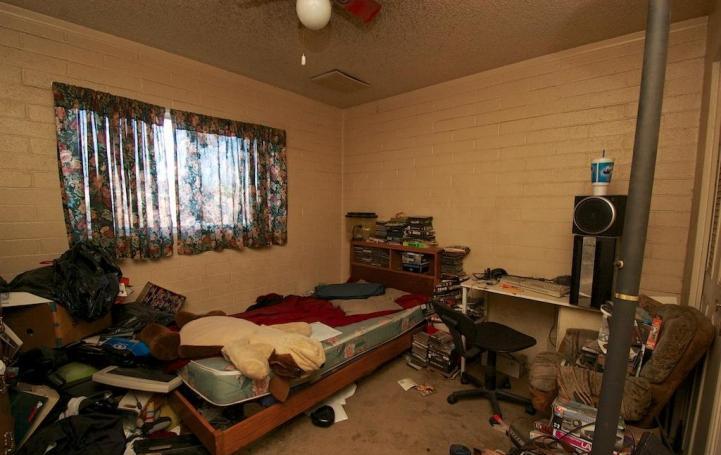 Another cluttered bedroom with dirty carpet.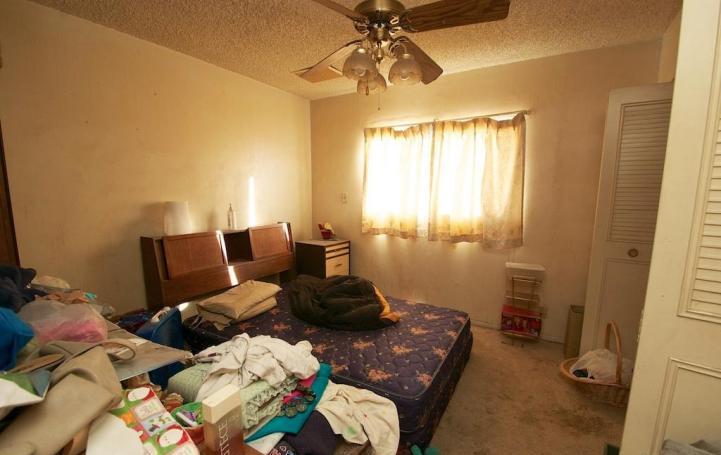 This bedroom is comparably better.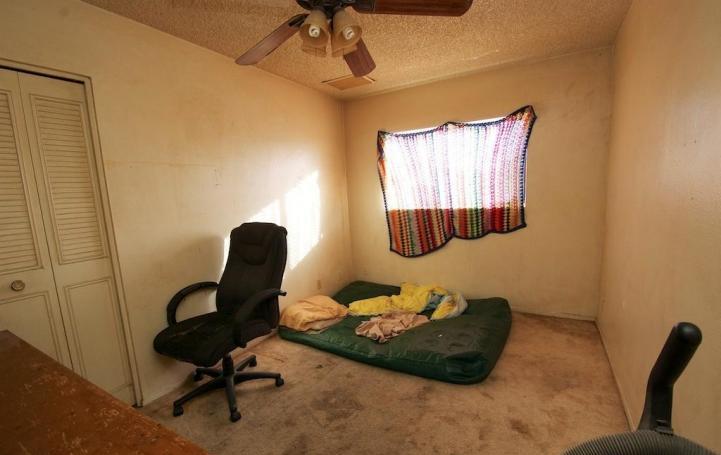 Why didn't they hoard/store stuff on top of the kitchen cabinets?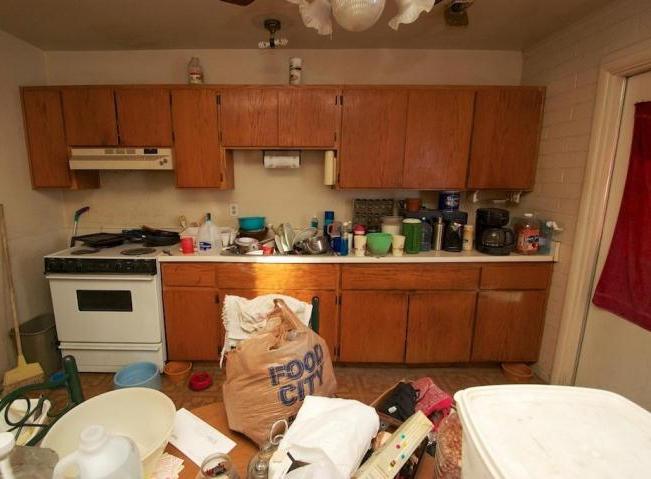 At least there's an open pathway to the door, so that buyers can escape quickly.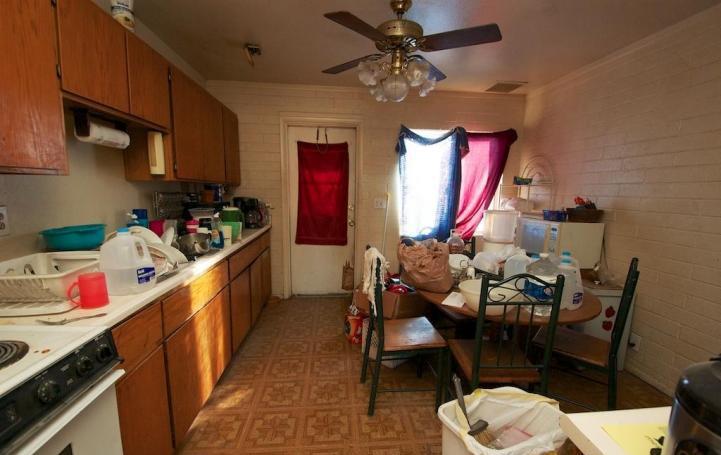 More filthy carpet and clutter in the family room.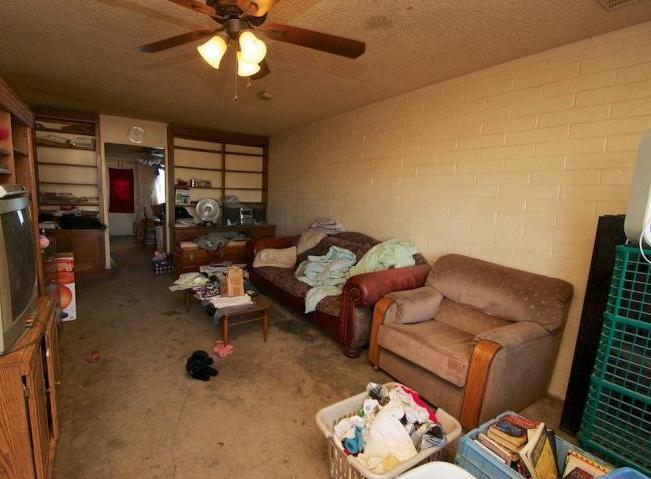 Why bother offering home staging advice?  The sellers just don't care.
What is that black water in the bathtub?  Dirty toilet too.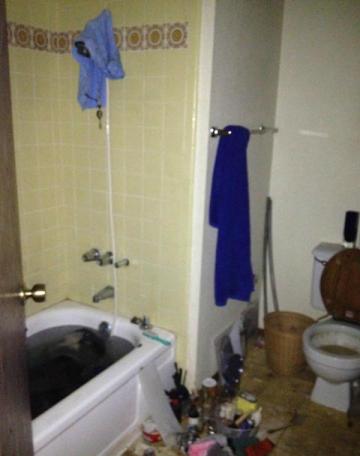 This is the cleanest room of the house.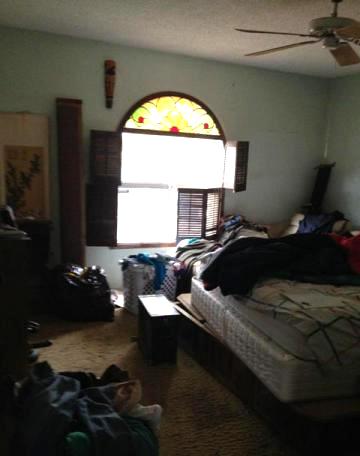 They have a fireplace!
Fine dining.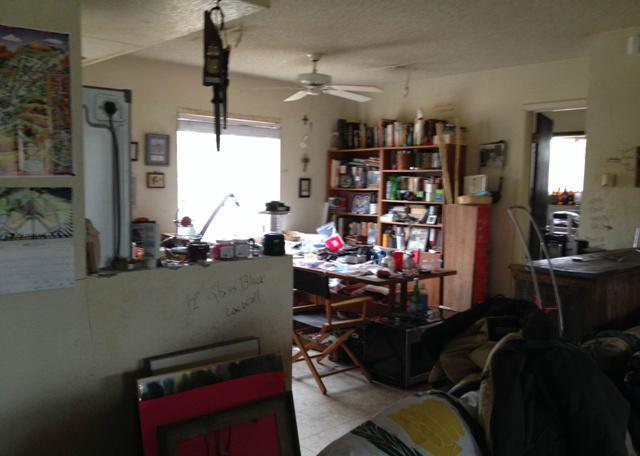 Oh, look, more junk outside.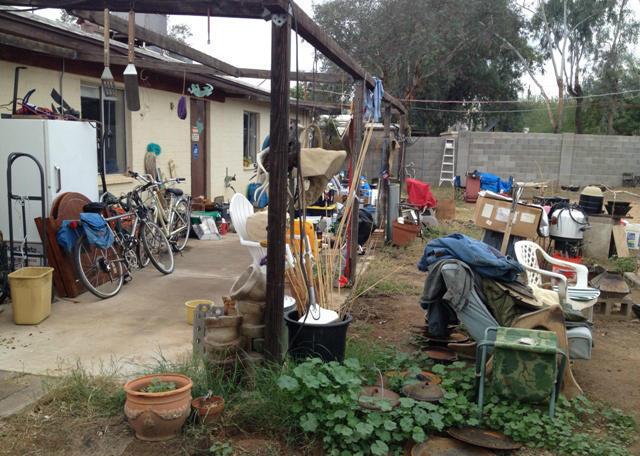 Junk yard.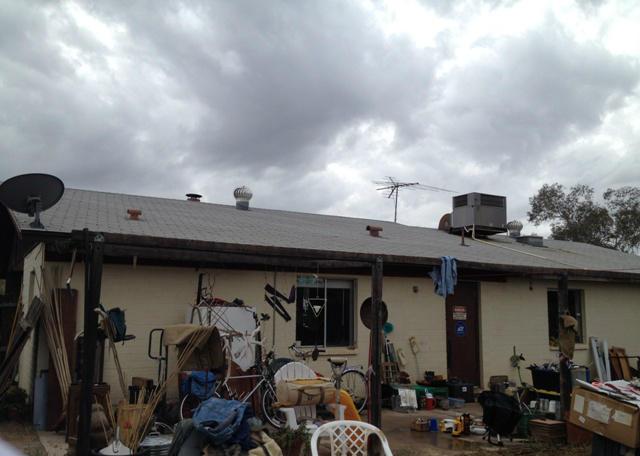 There's a security camera by the front door.  They don't want anyone stealing their precious belongings.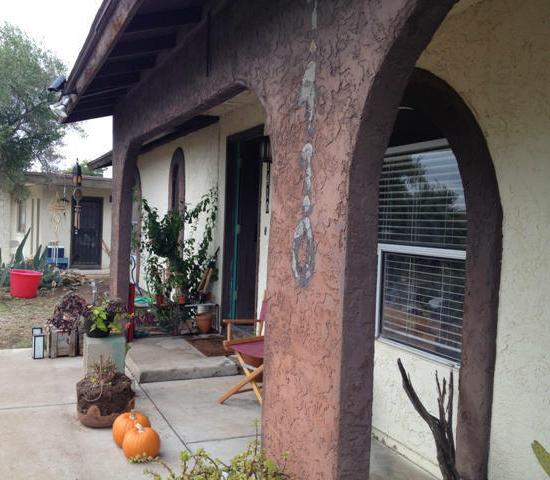 Peoria, Arizona home.  Purchased for $113,500 in 2001.  Refinanced in June 2007 for $176,000.  Sold as a short sale in 2013 for $65,000.  These are photos from 2013.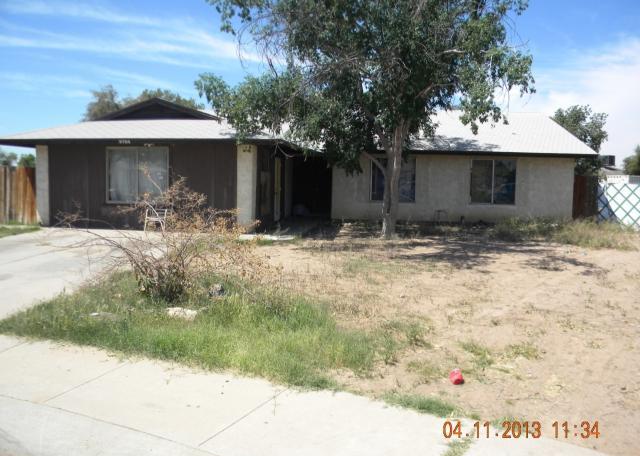 Being very conservative, let's assume in 6 years they paid down their original mortgage to $110,000 by 2007.  The refi difference would be $66,000.  Cash-out refi?  To pay off other debts?  Or to remodel the home?  Let's see if they remodeled.
First stop, the kitchen.  Doesn't look remodeled.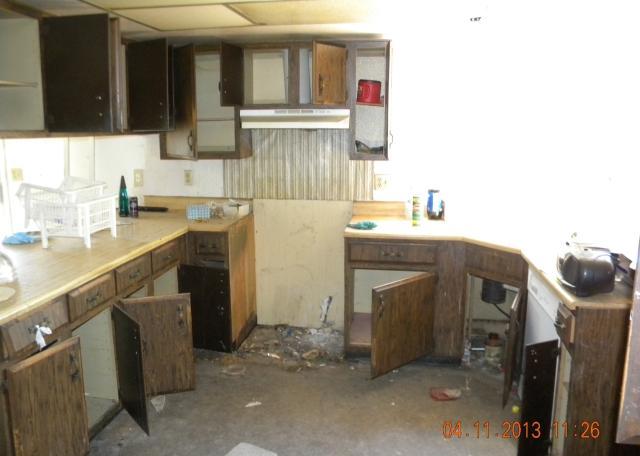 Appliances are missing.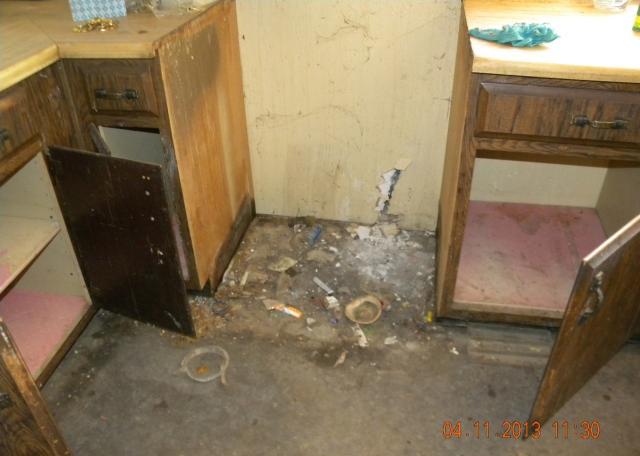 Now the family room.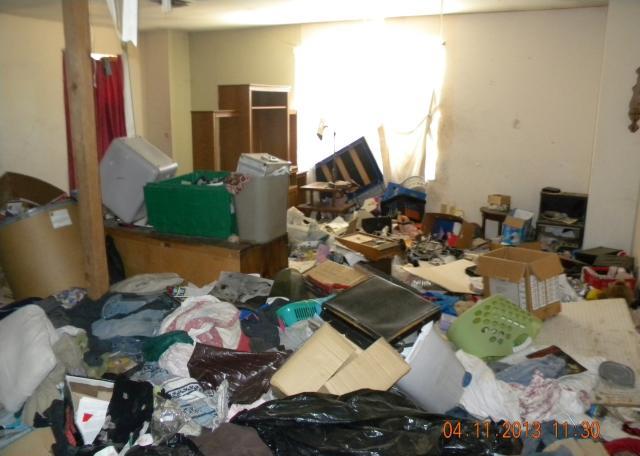 And then we look up.  Ugh.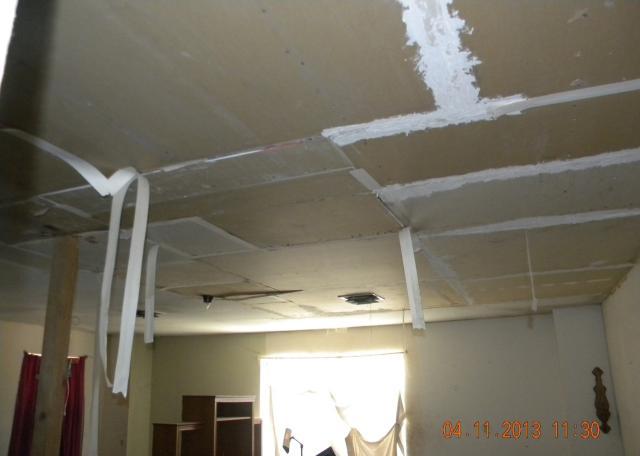 No money spent on new flooring in the living room.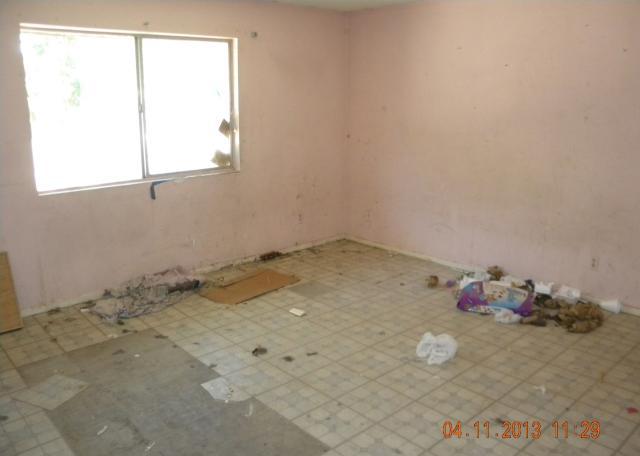 Nor on new doors.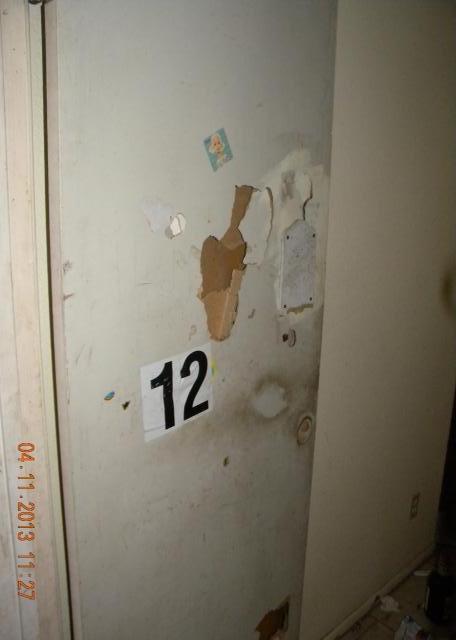 Nor windows.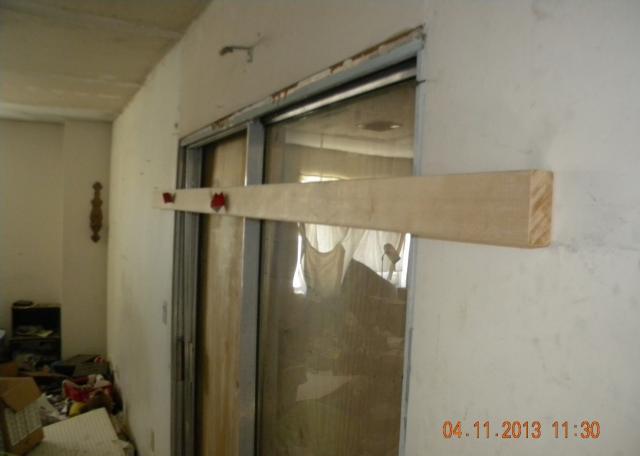 Let's see if they put money into new landscaping in the back yard.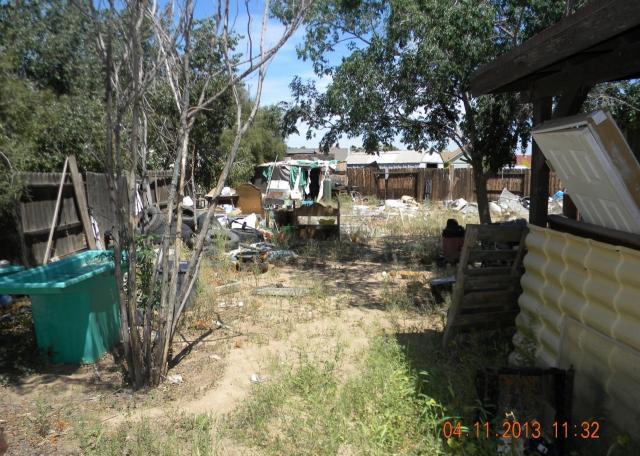 The buyer gets to deal with this.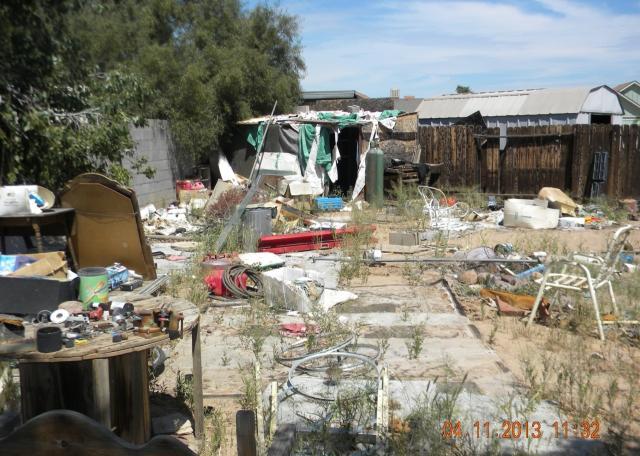 And this.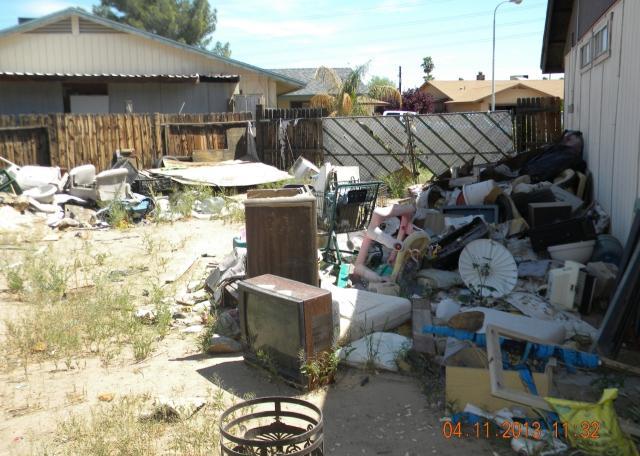 Wait.  Are those new doors?  And newer fencing too.