Jane Foster: The Mighty Thor will be joining the growing list of Marvel's Avengers playable heroes in a future update, Crystal Dynamics has announced. The studio provided an update on patches 2.4 and 2.5, with the former targeting a May release. Patch 2.4 will focus on general system improvements as well as in-game events. Jane will become available as part of patch 2.5, which has yet to be fully detailed.
When will Jane join Marvel's Avengers playable heroes?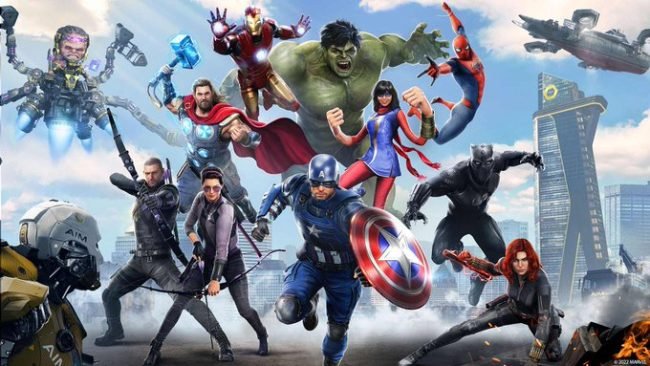 While update 2.4 is expected to release in early May, Crystal Dynamics has yet to provide a release window for update 2.5, which Jane is a part of. As evidenced with the last update, patches aren't immune to development troubles and delays so we can't be sure when update 2.5 will be out. However, Crystal Dynamics has teased what players can expect when Jane releases. "Our Hero designs are driven first and foremost by their core comic book identities, so, as a fellow wielder of Mjolnir, her suite of abilities will have a lot in common with the Odinson's, however she will also have elements that are distinctly Jane," the studio wrote.
As far as update 2.4 is concerned, Crystal Dynamics plans to rework the systems behind events like Cosmic Threat, Tachyon Anomaly, and Corrupted Vibranium. The goal is to make them more "rewarding." Here's an official overview of the rework:
To make each event more unique and worth playing, we're improving and diversifying rewards across events, with each event now rewarding gear from different sets.
Adding Unit rewards to a wider variety of event missions to provide even more ways to earn shipments and cosmetic vendor outfits.
Adding higher power level gear rewards to meta objectives to create another path to gear-up beyond the soft-cap on drops for non-Raid/Omega-Level Threat content.
Meta objectives will grant rewards to your entire eligible roster, not just a single hero, allowing you to gear up your squad while playing your favorite hero.
In other news, PS5 controllers can now be updated via PC, and SEGA is apparently rebooting Crazy Taxi and Jet Set Radio.