Developer Hanger 13 has revealed that the next Mafia game will be "a few years away" in an interview. This means the release date could be in 2024 if we're being optimistic, though 2025 is a more realistic projection. This new info comes at the end of a developer interview celebrating the 20-year history of the Mafia franchise. Three Hanger 13 veterans — General Manager Roman Hladík, Head of Production and Media Director Tomáš Hřebíček, and Game Director Alex Cox — shared their thoughts on the series.
What we know so far on the next Mafia game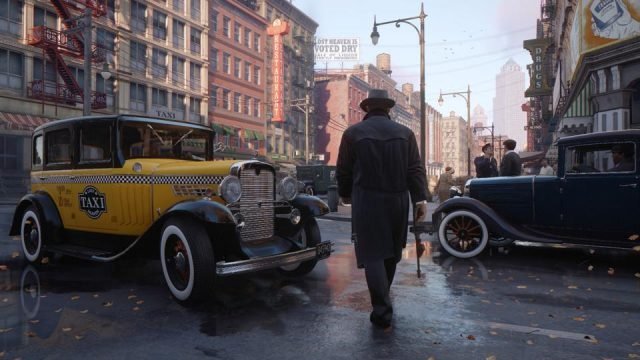 Responding to what will come next for the Mafia franchise, Hladík was eager to share news on their upcoming project in the interview:
I'm happy to confirm we've started work on an all-new Mafia project! While it's a few years away and we can't share anything more right now, we're really excited to keep working on this beloved franchise and to entertain our players with new stories.
The latest rumors say that Hangar 13 is apparently working on two new Mafia games, with one being a Mafia prequel set in Sicily in the late 19th-century, early 20-century and the second being a sequel to this prequel. That said, this second game as reported in late May was not greenlit by 2K at the time.
As rumored by prominent leaker Nick Shpeshal on the XboxEra podcast, the prequel has been codenamed Nero and will feature the Don Salieri family. Like the first two Mafia games, it will focus on linear storytelling, and given what we know of Don Salieri in the series, we'll likely see this prequel reveal his origin story. While the Mafia 3 engine has been used to remaster the Definition Editions for Mafia 1 and 2, the game will reportedly use a more updated engine.
Hanger 13 is also allegedly working on a Top Spin revival codenamed "Hammer" that will hopefully bring tennis back to the forefront in the sports genre. Other tennis franchises like AO Tennis, Tennis World Tour, and Matchpoint have attempted to fill the gap, but none of them have high average scores from fans or critics.
In other news, the release dates for PS5 firmware update 6.00 and 7.00 have been reportedly revealed, and revised, lighter PS5 models are reportedly being rolled out.