Death Stranding actor Norman Reedus has confirmed that he and Kojima Productions have "just started" work on Death Stranding 2. The sequel had already been "in negotiations" back in August, but it now seems like the second part of Death Stranding has received the green light. Don't expect to see it anytime soon, though.
What we know about Death Stranding 2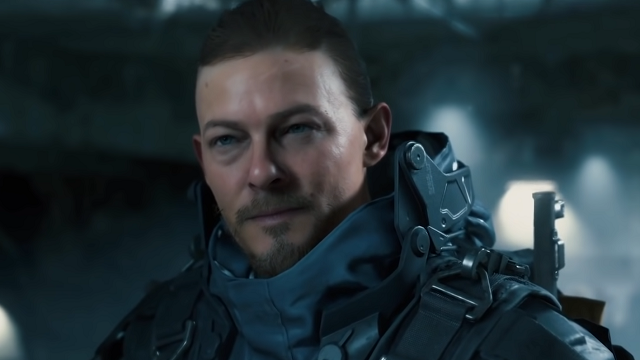 Reedus confirmed they had "just started part two" of Death Stranding in an interview with LEO, as spotted by ResetEra. Little else was said, although his involvement confirms the reappearance of the protagonist Sam Porter Bridges in some form. However, if the previous game is anything to go by, players shouldn't expect to see Death Stranding 2 anytime soon. Reedus also said it took "maybe two or three years" for all of the MoCap sessions to be completed for Death Stranding just for him, let alone for the other characters, so it could be quite a while before we see the second game if they have only just started work on it.
Reedus also mentioned that when he first met with Kojima Productions, he was shown the initial work for the game and he "was completely blown away". The interesting part of that was the game was seemingly introduced as Silent Hill. When asked how he got to work on Death Stranding, Reedus said:
Guillermo Del Toro, who gave me my first movie, called me up and said, "Hey, there's a guy named Hideo Kojima, he's gonna call you, just say yes." And I go, "What do you mean just say yes?" He goes, "Stop being an asshole, just say yes." Then I was in San Diego and Hideo came with a big group of people, he's from Tokyo, and he showed me what he was working on on a game called Silent Hill. I was blown away by what he was showing me, and I was like, "Yes, let's do this." It's not Ms. Pacman; it's so realistic, it's so futuristic, it's so complicated and beautiful, and I was completely blown away.
Did Reedus misspeak or was Death Stranding built on the original concept for a new Silent Hill game before Kojima fell out with Konami? Make of that what you will.
In other news, The Callisto Protocol will apparently be a AAAA game and is still targeting a 2023 release. Elsewhere, an unannounced studio has partnered with Sony to make a horror game for PS5.