The Callisto Protocol PS5, PS4 versions will apparently receive some exclusive content, starting with the "Contraband Pack" that'll be offered as a pre-order bonus for all editions of the game alongside the Retro Prisoner Character and Weapons Skin. Following its recent showing at last week's State of Play, The Callisto Protocol was confirmed to be a cross-gen game and it's already up for pre-order over on the PlayStation Store.
The Callisto Protocol PS5, PS4 prices confirmed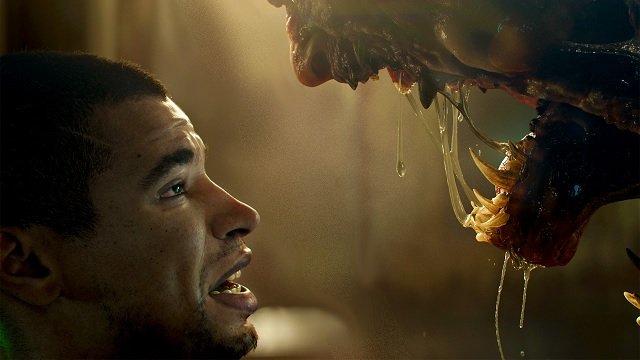 The standard edition of The Callisto Protocol costs $70 on the PS5 and $60 on the PS4. The digital deluxe edition, which comes with the Season Pass, costs $89.99 on the PS5 and $79.99 on the PS4. In case you were wondering why The Callisto Protocol made an appearance at the State of Play considering it's a multiplatform game, it looks like Sony has a marketing deal of sorts with Krafton and Striking Distance Studios. With one pre-order bonus already confirmed to be PlayStation-exclusive, we're guessing there will be more PlayStation-exclusive content or PlayStation-first DLC.
The PlayStation Store page also reveals some information about The Callisto Protocol's plot, which revolves around a man named Jacob Lee who is thrown into a maximum security prison some 300 years into the future. "When inmates begin to transform into monstrous creatures, the prison is thrown into chaos," reads an official description. "To survive, Jacob must battle his way to safety to escape Black Iron Prison, while uncovering the dark and disturbing secrets buried beneath the surface of Callisto."
The Callisto Protocol is brought to you by Dead Space creator Glen Schofield, and will release on December 2, 2023.
In other news, rumor has it that a new Crash Bandicoot game is in development at Toys for Bob, and Insomniac's Spider-Man series is headed to PC after selling 33 million units on the PS4 and PS5.