The release of Balan Wonderworld did not go smoothly. A series of questionable design decisions left both players and critics disappointed with the game that was supposed to be director Yuji Naka's long-awaited return to his platforming heyday. According to Naka himself, this is because he was removed from the project six months before it was released and the game wasn't finished when it hit PS4 and PS5.
Why was Yuji Naka removed from Balan Wonderworld?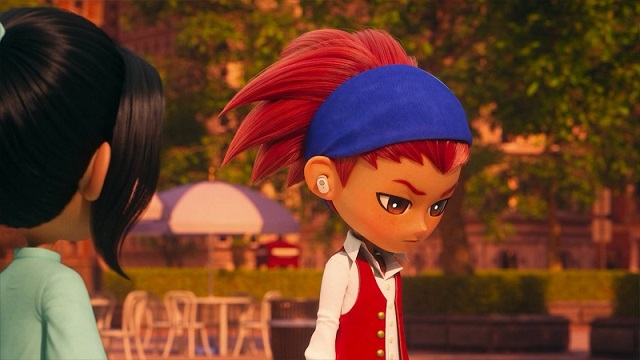 Yuji Naka left Square Enix at the end of April 2023, although the reasons for this weren't clear at the time. Following the conclusion of a lawsuit, Naka has decided to set the record straight in a series of Tweets translated by @Cheesemeister3k (thanks Gematsu). Naka begins by explaining how he was removed from the development team "about half a year before release" and this was for two reasons. The first was for protesting over the use of a "YouTuber's arranged piano performance of the game music" in promotional materials rather than the game's original music, something that "caused trouble". The second was that Naoto Ohshima told producer Noriyoshi Fujimoto that the relationship with co-developer Arzest was ruined due to comments he made after Arzest submitted the game without fixing bugs.
Interestingly, Naka also said he was removed from the team by most of its other members, including "the producer, head of marketing, head of sound, managing director, and HR." That's quite a lot of enemies. Regardless, Naka believes it "wasn't right" to completely remove him from the game's development team and that the game was in an "unfinished state" when it was released. He is "really disappointed that a product I worked on from the start turned out this way". As his proposed fixes weren't made before the game was released, he also doesn't think "that Square Enix and Arzest value games and their fans." Either way, the break-up was seemingly far from amicable.
In other news, five PlayStation Classics have appeared on the PSN backend and players believe they'll be amongst the titles included as part of PS Plus Premium. Elsewhere, Wall Street believes the Microsoft-Activision deal may fall through when the Federal Trade Commission looks at it in more detail.