Bloober Team has signed a "significant license and distribution agreement" with Sony Interactive Entertainment today. While most believe the Sony agreement to be about putting games from Bloober Team on the new PS Plus tiers like PlayStation Plus Extra and PlayStation Plus Premium, some others believe it could also be linked to the Silent Hill leak that occurred earlier today.
Putting Bloober Team's games on PS Plus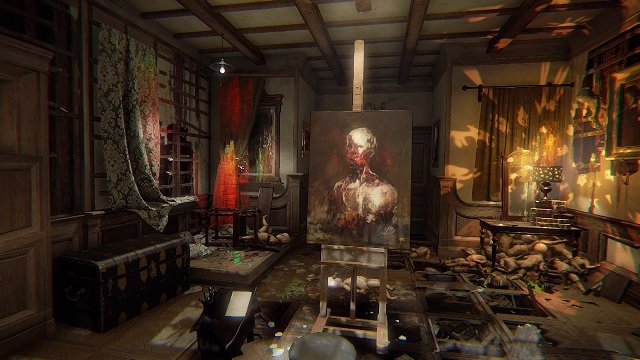 Bloober Team is best known for the Layers of Fear franchise as well as its most recent release, The Medium, but its history goes much further back before they started specialising in horror games. They first released History Egypt Engineering an Empire and Paper Wars: Cannon Fodder on PSP. They followed this with A-Men, A-Men 2, and Deathmatch Village on PS3 and PS Vita. Two action games — Basement Crawl and Brawl — made it to PS4 before they turned to horror; Layers of Fear, Layers of Fear 2, >observer_, and Blair Witch were all released on PS4. Their last title was The Medium on PS5.
Putting these 12 titles on PS Plus would certainly qualify as "the distribution of selected Issuer's titles in the new distribution system" as described in the license distribution agreement (translated by Reddit). The agreement states:
The Management Board of Bloober Team SA with its registered office in Krakow (hereinafter referred to as the "Issuer") informs that today the Issuer has concluded a significant license and distribution agreement with Sony Interactive Entertainment LLC for the distribution of selected Issuer's titles in the new distribution system. The Issuer will inform about the details, including the release dates, in separate current reports.

In the Issuer's opinion, the sale of the titles will have an impact on the Issuer's financial results for 2023 and subsequent periods.
While PS Plus would be the most sensible interpretation of the agreement, there is also a chance it could have something to do with the Silent Hill game rumored to be in development at Bloober Team. Images purported to be from a new Silent Hill game were leaked earlier today, and their appearance is typical of Bloober Team's style. The developer is also working on a new Layers of Fear project in Unreal Engine 5 and are collaborating with Rogue Games for an "original, unforgettable, kickass" next-gen game.
In other news, FromSoftware parent company Kadokawa's financial report hints that Elden Ring DLC may be on its way. Elsewhere, Sony may become the third largest gaming company as it's believed the Microsoft-Activision deal may be big enough to push Microsoft into second place.