Infinity Ward has confirmed that Call of Duty: Warzone 2 and Modern Warfare 2 download will be separate. Nearly six months after Activsion admitted that Warzone's size is driving players away, developers Joe Cecot and Geoffrey Smith told German website Gamestar that Modern Warfare 2 and Warzone 2 multiplayer will be seamless, but players won't be forced to download both games, saving them some precious disc space.
Call of Duty: Modern Warfare 2 download size has yet to be confirmed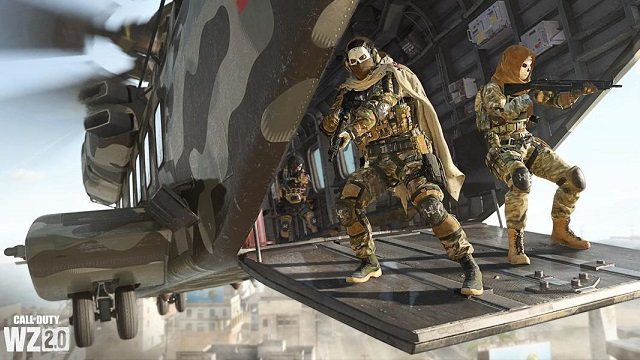 Expect Modern Warfare 2 download size to be massive no matter what, but it's nice to know that you won't have to go and buy a new hard drive altogether should you want to play the game and keep the rest of your downloads. "You should be able to download them separately," Cecot told Gamestar. "Still, the integration will be seamless again, so you don't have to exit the game to switch from Warzone 2 to multiplayer, and vice versa. So this is very quick and easy, but you can still determine the installation yourself."
Smith added that this is something Call of Duty developers have been working "very hard" on since 2019's Modern Warfare. "It was a very hotly debated topic – the storage space and the back and forth between the title menus," he acknowledged. "We hope things are going better now."
This is certainly good news for those who aren't interested in Warzone 2. Back in March, design executive Josh Bridge said Warzone has been losing players due to the size and space issue, and that Activision was actively working on a fix. "We've been looking to the future and putting a lot more effort into how we sort that out on a technical level so that we can have that rotation [of content]," Bridge said.
Call of Duty: Modern Warfare 2 is currently undergoing a beta test, so make sure to check it out.