Call of Duty Modern Warfare 2 PS4 and Xbox One versions won't cost the usual $60, Activision has confirmed. The game's last-gen versions are apparently only available as part of a cross-gen bundle, which costs $70 across platforms. This is quite a departure from the usual practice and has fans divided, with some players of the view that Modern Warfare 2 should have ditched PS4 and Xbox One entirely.
There is no Modern Warfare 2 PS4/Xbox One standalone version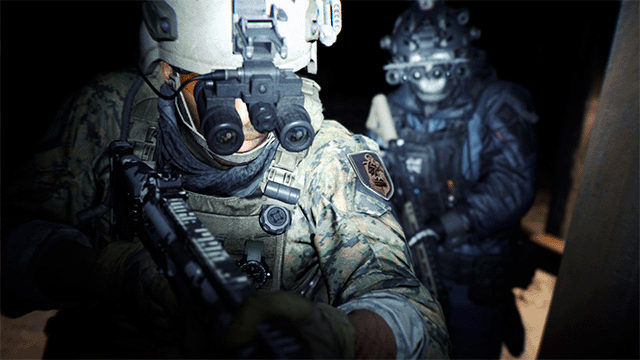 Modern Warfare 2 has multiple editions: the Vault Edition, the aforementioned $70 cross-gen bundle for PS4, and a standard $70 PS5 edition that doesn't include the PS4 version. The Vault Edition is the most expensive one, costing $99.99. It includes the cross-gen bundle alongside the following:
Red Team 141

On day one, Vault Edition owners will receive four playable Multiplayer Operators — Ghost, Farah, Price, and Soap — each wearing a special masked outfit.

FJX Cinder Weapon Vault

The ultimate weapon is team, and great teams need the right tools for the toughest missions. More details will be shared in due course.

Season One Battle Pass and 50 Tier Skips

Following the launch of Modern Warfare II, Vault Edition holders will receive the Season 1 Battle Pass and 50 Tier Skips (or its equivalent) for free. If the Vault Edition is purchased after Season One, that free Battle Pass and Tier Skips can apply to that current season.

Ghost Legacy Pack

Vault Edition owners will not just be well prepared for the new era: this special edition also has 20+ free items for Modern Warfare (2019) and Warzone via the Ghost Legacy Pack, immediately unlocked upon pre-purchase.

Double XP Tokens

Receive 10 Hours of Double XP Tokens and 10 Hours of Double Weapon XP Tokens for use in Modern Warfare II.
In other news, Activision has confirmed that Call of Duty: Warzone player progress and inventories won't carry over to Warzone 2, and there are a number of sales underway on the PS Store.