A Days Gone movie is reportedly in development by PlayStation Productions, with the adaptation written by Oscar-nominated Sheldon Turner and starring Sam Heughan. Turner's writing credits include X-Men: First Class and The Longest Yard, while Heughan is best known for his work as Jamie Fraser in Outlander. Heughan will be playing the role of Deacon St. John, the playable protagonist in Days Gone, and looking at comparisons between Heughan and Deacon, all he needs is a short, scruffy beard and a long hair to pull the look off.
What we know so far about the movie's story and production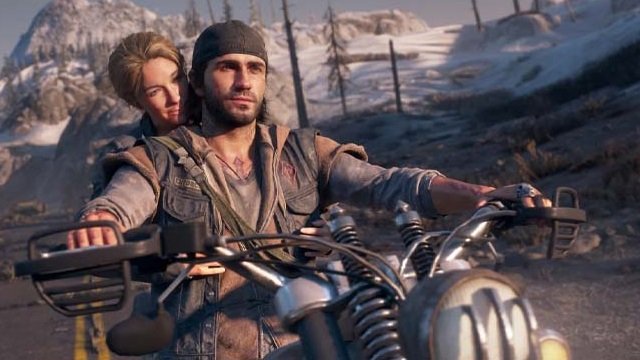 According to Anthony D'Alessandro who revealed the Days Gone movie on Deadline, the script by Turner from what he heard will be "a love ballad to motorcycle movies," comparing the bike that Deacon uses to traverse the Pacific Northwest to a horse in a modern-day western. Producers Asad Qizilbash and Carter Swan from PlayStation Productions will join Turner and Jennifer Klein from Vendetta Productions to create the adaptation. Otherwise, not much else is known about the film.
It's a bit of surprise to hear about a Days Gone movie considering that prior staff members at Bend Studio like Jeff Ross said that local studio management made them feel like the game was "a big disappointment." This is despite the game selling over 8 million copies over a year and a half. Ross also believed that the Metacritic score for the game should have been at least an 80 instead of the 71 that it has for the PS4 version, which was likely part of the reason that his pitch for a sequel did not go through. Perhaps if this Days Gone adaptation is successful, we might see more willingness from Sony to continue the franchise.
In other news, Blizzard promises that Diablo 4 won't be pay-to-win, and Kena: Bridge of Spirits will be getting a big free anniversary update and new game plus.