Dambuster Studios has confirmed that Dead Island 2 weapons and ammo will degrade with use but insists that the mechanic won't be unfair to players. Weapon durability mechanic has been a point of contention in the gaming community, but Dambuster has defended its use in Dead Island 2, arguing that it'll help to balance the game's "over-the-top" mentality. Players will be able to turn off the HUD and watch their weapons degrade with use over time.
Why Dead Island 2 weapons and ammo will degrade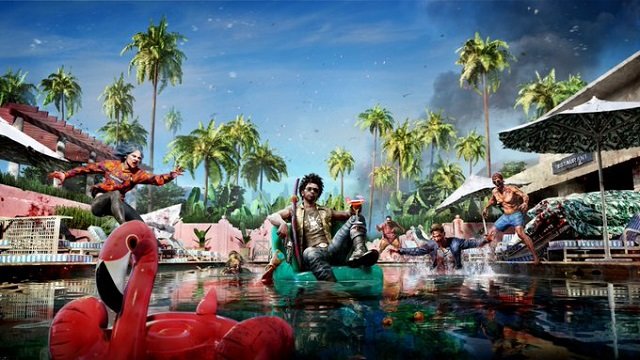 Speaking to VG247, art director Adam Olson explained how the weapon degradation mechanic fits into Dead Island 2's tone. "I think [weapon durability] helps fit with our tone a little bit, too because this is a game that just keeps going, this is a game that's over-the-top but we want to be grounded in reality," Olson said. "Having one foot in reality – and having weapons that break – helps us push other parts of the game into that over-the-top mentality."
"There's nothing better than cracking a katana, looking at the hilt in your hand, and then seeing the rest of the blade embedded in a zombie's skull," added design director Adam Duckett, who then reassured that weapon degradation in Dead Island 2 will be "generous."
Ranged weapons have ammo, so melee weapons have degradation. We're generous with it; we want players to explore the full arsenal of weapons – so we have so many great mods, and so many perks, and so many other things in this game that we want players to cycle through. It also helps that players can keep a wide variety of tools in their arsenal, so they're never going to be without something they can use.
In other news, Microsoft has reportedly discussed acquisitions with major Japanese publishers, and God of War Ragnarok's pre-load date has apparently leaked.