EA released its financial results for the previous year as well as a list of games they're expecting to release during the current financial year. There are the usual sports games and Need for Speed on the list, but one notable omission was Dead Space Remake, which means it won't be released until after the end of March 2023. However, the list of upcoming EA games did include four unannounced titles including another remake and a major IP.
EA games releasing in FY 2023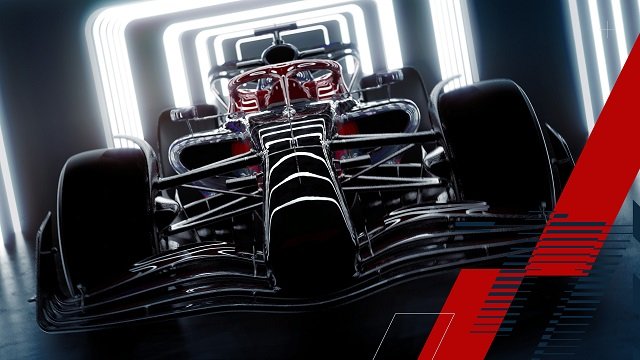 EA will start off the fiscal year 2023 with the release of F1 22 on July 1. According to the financial results presentation, this will be followed by a new Madden NFL game and the final ever FIFA game to be developed by EA. Both of these will be released between July and September 2023, while a Need for Speed and a new NHL game will be released between October and December 2023. The list concludes with a new PGA Tour game between January and March 2023 as well as four unannounced games: a "major IP", a "partner title", a "remake", and another "sports title".
As Dead Space Remake has already been announced, it is unlikely to be the unannounced remake on the EA games list. If the game is to stick to its current early 2023 release date, this will see it arrive on PS5 between April and June 2023. Perhaps we'll learn more during the Dead Space live stream on May 12. Using the same logic, Star Wars Jedi: Fallen Order 2, Respawn's Star Wars first-person shooter, Bit Reactor's Star Wars strategy game, Skate 4, Dragon Age 4, and the new Mass Effect game are not included in that list either.
During their earnings call, as transcribed by Seeking Alpha, EA CEO Andrew Wilson confirmed "our two new studios in Seattle are working on new projects. Our Motive studio has an unannounced title in development, and we have more underway across our global studio teams." During a later Q&A session, he also revealed the unannounced "sports title" would be Super Mega Baseball 4 but didn't drop any more hints on the identity of the other titles. We should hear about these soon, though.
In other news, Sony CFO Hiroki Totoki has once again confirmed AAA games will not be appearing on the new PS Plus tiers on day one. Elsewhere, the Extended Play promotion has begun on the PS5 and PS4 Playstation Stores with plenty of discounted titles and DLC.