DEFY GAMING CUSTOM PS5 AND PS4 CONTROLLER REVIEW.
After waiting and waiting for a competitor to the Xbox Elite controller, PlayStation users finally got what they wanted: an announcement of the PS5 Edge controller. Unfortunately, the reveal of this feature-rich pad did not include a release date and we're still waiting to know when we can get our hands on it. In the meantime, third parties like Defy Gaming are the only option for competitive PS5 players to get their hands on rear paddles, instant click triggers, better grip, and more, all of which provide a gameplay advantage. For those still gaming on the last-gen PS4, Defy Gaming also stocks custom DualShock 4 controllers.
Pick your PlayStation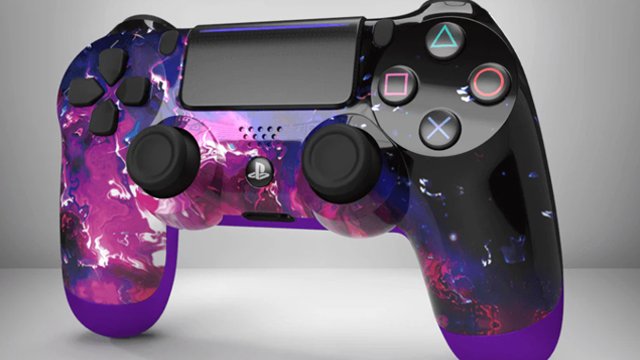 For the purpose of review, I was sent the grey Defy PS5 Pro Ultimate gaming controller and the UV Magma/Purple custom PS4 controller. On the Defy Gaming website, users can choose from a wide range of predesigned controllers or use the website builder to fully customize their own.
Looking at the current-gen controller first, the Defy PS5 Pro Ultimate comes equipped with four rear paddles, which can be mapped to different buttons for easy actuation in the heat of battle.
The gameplay advantage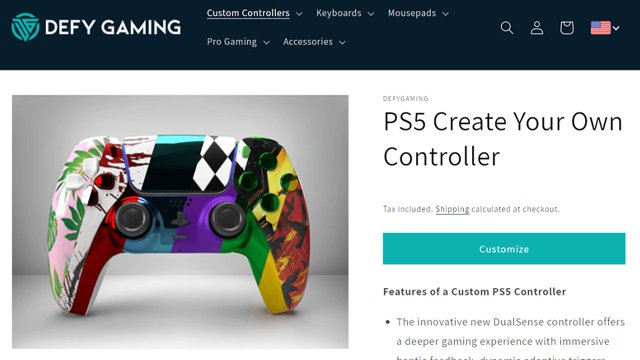 After years and years of using back buttons, I simply can't go back. Having buttons like "X" readily available makes it easy to jump, shoot, and track my aim at enemies all at the same time. "O" makes it easy to quickly melee an enemy that suddenly rounds the corner. There are many different button combinations that users can map, but it's these two that I find myself relying on the most.
While the rear paddles are the main attraction for these custom pads, Defy Gaming's implementation of both Instant Click Triggers and Instant Click Face Buttons provides a big advantage. Minimizing the travel time of the triggers and buttons means they are quicker to activate and, just as crucially, quicker to reset back into their original positions. This makes it easier to rapidly send inputs to the game, which is especially handy in shooters where a fast trigger finger means more bullets being fired, or the ability to rapidly press "X" makes maneuvers like bunnyhopping easier to pull off.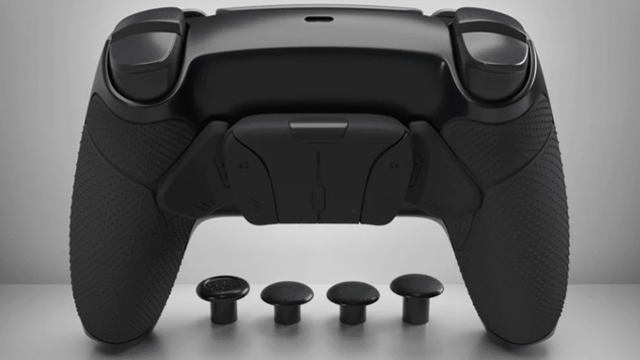 Defy Gaming's PS5 Pro Ultimate controller also has interchangeable thumbsticks. Users can choose from concave and domed surfaces as well as different length stems. What's more, when the thumbsticks eventually show wear, they can be swapped out with ease.
Finally, there's the textured grip that covers the back of the controller. I found this to be very effective and much better than the waxy grip that some competitors use.
For the PS4 players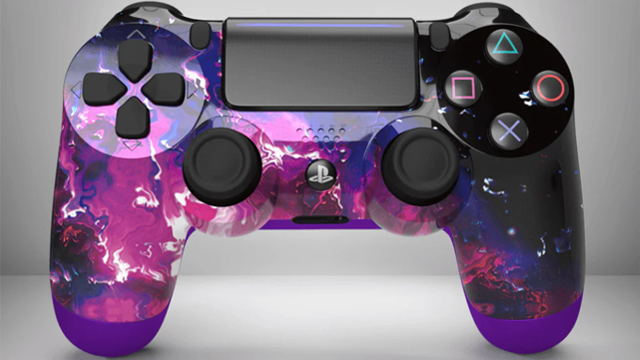 The Defy Gaming custom PS4 controller is all about the aesthetic. While it doesn't boast any of the fancy gameplay-enhancing features of the PS5 pad, the custom DualShock 4 can still be cosmetically customized to an outrageous degree. Users can choose the colors and materials of the front shell, rear shell, touchpad, left stick, right stick, right buttons, D-pad, PS button, Start and Select, and triggers.
It might not be giving players' gameplay a boost, but the custom PS4 controller can sure be customized to look pretty damn cool.
Defy Gaming PS5 and PS4 Controller Review: The final verdict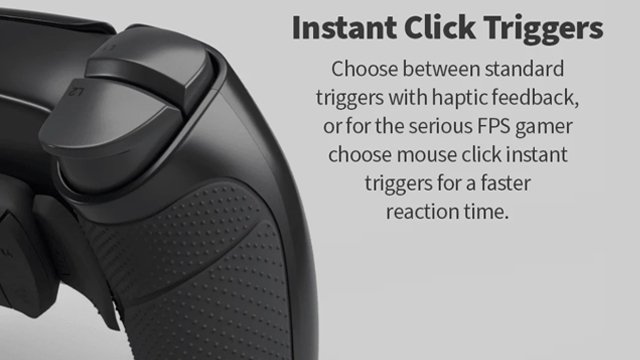 Pricing for the PS5 Pro Ultimate controller starts at £129.99 ($144) and the custom PS4 controller starts at £79.99 ($88). Assuming shipping to your region doesn't blow your budget, I can heartily recommend Defy Gaming's custom PlayStation controllers for the more enthusiast-level players out there, especially when it comes to PS5 gamepads.
Assuming shipping to your region doesn't push the costs too high, Defy Gaming has solid offerings that those waiting for the PS5 Edge controller may want to consider instead.
---
Custom PS5 and PS4 controller review units were provided by Defy Gaming.