When Sony announced its intention to acquire Bungie earlier this year, part of the reason for this was to bring Bungie IPs outside of the gaming arena and turn it into other forms of media. It looks like those plans are gaining traction after a job listing suggested a Destiny movie, TV show, books, comics, and audio formats were all planned.
Turning Destiny into a multimedia franchise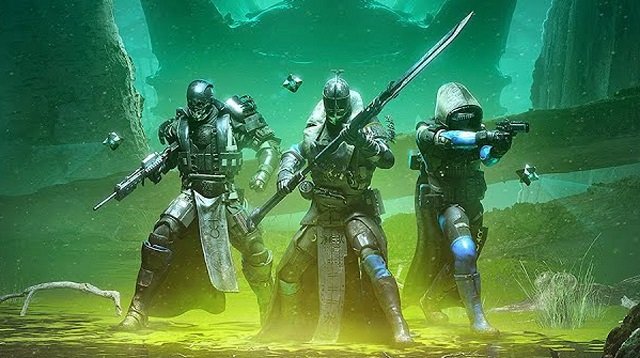 Destiny will be extended "into new categories including TV, films, books, comics and audio formats" according to the job listing for Senior Producer for Destiny Linear Media, as spotted by The Game Post. The job of the Senior Producer is to approve externally-developed projects that use the Destiny IP, working "with creative leadership and external partners to ensure linear media projects are hitting milestones, staying on budget, and representing Destiny at the highest-quality bar".
At the announcement of Bungie's acquisition, Sony CFO Hiroki Totoki said they could help Bungie "nurture the IP they have in a multi-dimensional manner" as they "have Sony Pictures and Sony Music, and Bungie can leverage our platform so that their IP can flourish and grow big". Since then Bungie has seemingly made steps to move forward with that plan, taking on former Riot Games' League of Legends animated shorts director Derick Tsai as Head of Development for Destiny Universe Transmedia. However, the recent job listing makes it sound like any potential Destiny projects like a movie or TV show are in their early planning stages, so it's likely to be a while before we hear anything more.
In other news, there is still the possibility of a sequel to Marvel's Guardians of the Galaxy despite the game underperforming at launch. While Eidos Montreal isn't ready to talk about the future right now, they do have plans as to where the characters could head next. Elsewhere, ex-PlayStation CEO Jack Stretton claims to turn Call of Duty into an Xbox exclusive franchise in the future would not make financial sense for Microsoft.