EA has reaffirmed that single-player games are still a "really, really important part of the overall portfolio" despite an ill-advised Tweet that seemed to imply otherwise at the start of July. While live services still account for a sizeable chunk of EA's financial results, the publisher certainly isn't intending to stop single-player games anytime soon.
The importance of single-player games to EA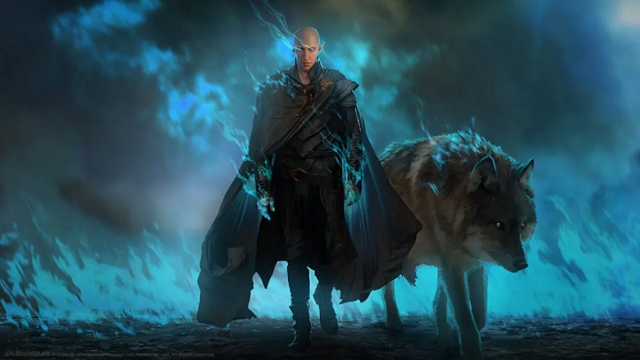 Single-player games fulfill player motivations that live service games might be unable to do. These motivations are things like inspiration, escape, social connection, competition, self-improvement, and creation. EA CEO Andrew Wilson explained during their latest earnings call, as transcribed by Seeking Alpha, that "the creation of worlds and the building of characters and the telling of stories is really important in the fulfillment of some of those motivations."
Despite EA's continued confidence in single-player games, they also admitted that live service games made up 70% of their business over the past 12 months. The company not only intends to tell incredible stories, but they want to merge those with "tremendous online communities." This attitude is likely to be the reason why the new Skate. game will be a free-to-play live service game, breaking away from its traditional single-player roots:
We think this represents one of the biggest and strongest opportunities we have to build a global online community, deeply engaged in a world that involves creativity both from us and from them experiencing what starts out as skateboarding and almost certainly reaches more deeply into the cultural sensibilities of a generation. So as we thought about that, we really took a step back and evaluated how best we deliver that.
We will still see games like Dead Space Remake, Star Wars Jedi: Survivor, Dragon Age: Dreadwolf, and a new Mass Effect game fueling EA's single-player portfolio, but we're also going to see a lot of live service games moving forward.
In other news, a Dead Island 2 re-reveal may be happening at this year's The Game Awards show. Elsewhere, Xbox players can access a God of War ripoff that lets them play as Kratos.