The PlayStation Store is once again offering a one-month EA Play PS5, PS4 subscription for dirt cheap. Unlike last time, the offer is currently available in multiple regions. If you're new to the service or have been inactive for a while, you can jump in for USD 0.99 / GBP 0.79 / EUR 0.99 / AUD 1.95. Simply head over to your local PlayStation Store and search for EA Play. Once subscribed, you'll get instant access to full games, game trials, membership discounts, and much more. The best part? Some of the games can be beaten pretty quickly so if you choose not to continue with your subscription, you'll still have bagged a number of critically-acclaimed games for pennies!
What you'll get with your EA Play PS5, PS4 subscription (September 2023)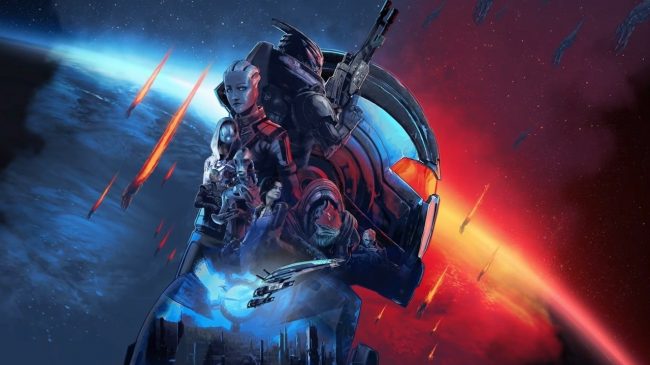 Game Trials
NHL 23
Madden NFL 23
F1 2023
Battlefield 2042
Full games PS5, PS4
Grid Legends
NHL 22
FIFA 22
Lost in Random
Madden NFL 22
F1 2023
Mass Effect Legendary Edition
It Takes Two
Need for Speed Hot Pursuit Remastered
NHL 21
FIFA 21
Star Wars Squadrons
Madden NFL 21
UFC 4
Rocket Arena
Super Mega Baseball 3
Star Wars Jedi: Fallen Order
Need for Speed Heat
Plants vs Zombies: Battle for Neighborville
Sea of Solitude
Anthem
Apex Legends
Battlefield 5
NBA Live 19
Unravel 2
A Way Out
Burnout Paradise Remastered
FE
UFC 3
Sims 4
Star Wars Battlefront 2
Need for Speed Payback
Mass Effect Andromeda
Titanfall 2
Battlefield 1
Mirror's Edge Catalyst
Plants vs Zombies: Garden Warfare 2
Unravel 1
Star Wars Battlefront
Need for Speed (2016)
Battlefield Hardline
Dragon Age: Inquisition
Plants vs Zombies: Garden Warfare
Need for Speed Rivals
Battlefield 4
Mass Effect 1
NFL 94 Rewind
Dirt 4
Dirt 5
Dirt Rally
Dirt Rally 2
F1 2020
Grid 1
Project Cars
In other news, last weekend's massive GTA 6 leak has turned out to be real and has become a PR nightmare for Rockstar and Take-Two, and Gran Turismo movie will have quite a star-studded cast as Orlando Bloom has joined the project.