The Battlefield franchise didn't play much of a part in EA's financial report, but that doesn't mean it doesn't have a future. EA CEO Andrew Wilson explained how the publisher is taking a "long view" of the franchise, but future investment and its growth depends on what the team manages to achieve with Battlefield 2042.
The future of the Battlefield franchise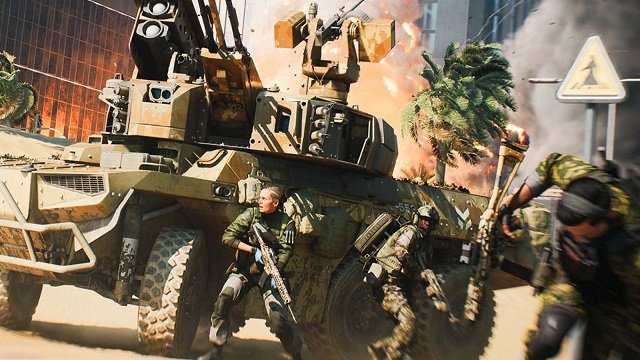 EA views Battlefield as "one of the great franchises in our industry" and they're not giving up on it that easily. As Wilson explained during EA's earnings call, as transcribed by Seeking Alpha, the company is taking "a long view" on its future and it will "be a really important part of our portfolio for many, many years to come". The Battlefield team is now led by Vince Zampella and they are "rethinking the development process from the ground up" to make sure players can "get to the fun as quickly as possible," something Zampella's studio Respawn perfected with the Titanfall franchise.
Despite the poor reception of Battlefield 2042, the game has since received thousands of bug fixes and gameplay improvements through a series of patches. The latest of these finally added the much-requested VoIP for Party and Squads. However, Wilson acknowledged there is "still more work for us to do there". Until the game gets to the point where EA feels its core experience and gameplay is "in the right place", we're unlikely to hear much about any new content. It's only once that point is reached that players "expect us to invest and grow beyond where the game is at today".
In other news, the PlayStation store has also started a Games Under $15 promotion to go with the earlier Extended Play sale. Elsewhere, Ubisoft has confirmed Skull & Bones and Avatar: Frontiers of Pandora will still be released during the current financial year.