Development of Final Fantasy XV did not go smoothly. According to public knowledge, the game started life as Final Fantasy Versus XIII under the guidance of Tetsuya Nomura before it was rebooted in 2012 as Final Fantasy XV and transferred to the direction of Hajime Tabata. However, it seems like there's more to the story than that. Former Eidos Montreal Art Director Jonathan Jacque-Belletête has said the developer was once working on a Final Fantasy game, tentatively titled Project W, as the first western studio to handle a mainstream Final Fantasy game.
What we know about Final Fantasy Project W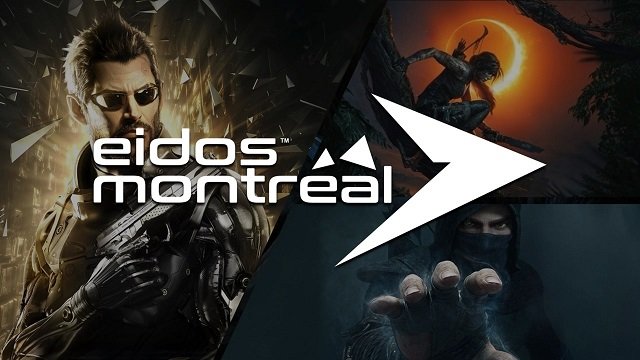 Rumors of Eidos Montreal's involvement in the Final Fantasy franchise have been around for a few years, but only now has anybody involved with the project gone on record. Jacque-Belletête told TrueAchievements that they tried to "do Final Fantasy XV" before it was sent back to Japanese studios:
[Eidos-Montréal] brought back Deus Ex. I was the art director on that — Deus Ex: Human Revolution. Then [I was] the executive art director on Mankind Divided. Then we tried to do Final Fantasy XV. Then they decided to bring it back to Japan — which I think was a big mistake, but it's still the truth. Ours was really, really cool.
Jacque-Belletête's timeline is slightly awry but the rest is seemingly true according to an investigation by Youtuber Super Bunnyhop a few years ago. After the successful release of Deus Ex: Human Revolution in 2011, Eidos Montreal wanted to make an RPG that was heavily inspired by Final Fantasy. At some point, the game's concept turned into an idea to make Final Fantasy XV and the team entered into talks with former Square Enix President Yoichi Wada. He gave his blessing for the team the work on what would be known as Project W.
Eidos Montreal created planning, art, and basic game design for Project W. The game would be a space opera RPG with aspects of Final Fantasy that western fans found appealing, only space would be made out of fractals. A new game engine would be able to cope with seamless landings and takeoffs between planets. The main protagonist would have searched the universe looking for his lost love interest called Nova, but they'd then meet a female warrior that would begin a love triangle, creating tension between the trio as they went on their adventure.
The idea was pitched at a meeting with Japanese executives in 2012 but was rejected and development went back to Japan. Project W then became known as Project Nova and managed to survive for another year before it was quietly canceled. Publishers like Sony and Microsoft were not willing to take the risk on such an ambitious and expensive project. Eidos Montreal went on to find success with Deus Ex: Mankind Divided instead.
In other news, Ukraine developer Frogwares has announced a new horror-influenced mystery game called Project Palianytsia, meant to be "a clear middle finger" to Russia. Elsewhere, more rumors of a Red Dead Redemption Remake are making the rounds but they're from an unreliable source.