Evil Dead: The Game got update 1.0.5 today. The update is available on all platforms with a small list of bug fixes, including nerfing the bug where Survivors could deal one million damage to Demon and Deadites. However, the most prominent fix for PS4 players will be that their trophies will now sync properly.
Evil Dead: The Game update 1.0.5 patch notes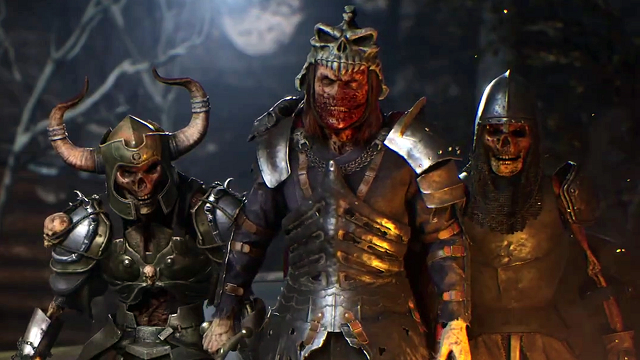 Update 1.0.5 was released PS5 and PS4 on May 26. As well as fixing the trophy issue on PS4, the patch tried to combat several of the methods players are using to cheat in multiplayer matches, including speed hacks, health regeneration, fake nicknames, and character model changing. Survivors will also be no longer able to cause seemingly inhuman amounts of damage to enemies. You can see the full patch notes below.
Stability / Quality of Life
Implemented various fixes to combat cheats such as speed hacks, health regeneration, fake nicknames, and character model changing. A larger anti-cheat update is also forthcoming in another update soon.
Addressed an exploit where players could cancel animations to perform actions faster than intended
Improved server stability
Various bug fixes and improvements
Missions
Fixed crashing after closing the pause menu on "Find a way out of the pit" objective in Mission 5
Demon
Fixed loss of input bug when a possessed unit dies

Survivors
Updated balancing to Cheryl's healing attributes
Updated balancing to Evil Dead 1 Ash's healing attributes
Adjusted values to Amanda's Weapon Master: Pistol Skill
Fixed an issue causing loss of input when Survivors are possessed by Demon, exit vehicles, or try to pick up full stacks of items
Fixed an issue that caused a Survivor to be immortal at death or when using a healing item in the storm
Fixed an issue where Survivors can deal 1M damage to Demon and deadites
Miscellaneous
Fixed Playstation 4 Trophies not synchronizing
In other news, Star Wars Jedi: Survivor will feature the return of Cal Kestis and BD-1 when it is released on PS5 in 2023. Elsewhere, Stray may be releasing in July if a leaked release date is anything to go by.