Final Fantasy 14 players in North America found themselves unable to get into the game again yesterday, August 2, 2023, following another round of DDoS attacks. Once again Square Enix revealed they are still monitoring the situation while searching for a more permanent solution. The attacks come shortly after the proposed North American server expansion was delayed due to a component shortage.
Final Fantasy 14 DDoS attacks affect North American servers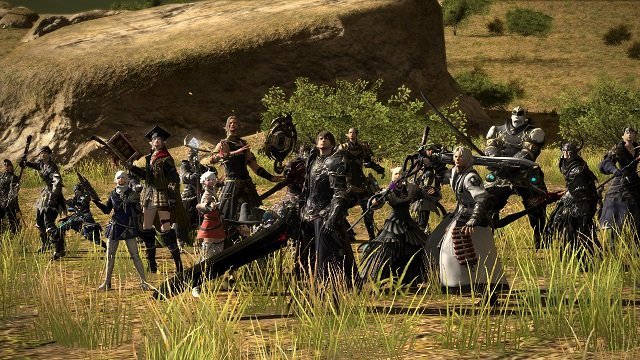 The DDoS attacks aimed at the Final Fantasy 14 servers only lasted for five minutes between 4: 58 PM and 5: 03 PM PT on August 2, 2023. In an almost identical message to that released after the DDoS attacks in June, Square Enix said players may have been disconnected from the North American data center worlds and would have had issues logging back into those Worlds. Those who managed to stay connected would have difficulty "accessing, sending, and receiving data" from those data centers. While most of the problems are now over, the team "will continue to monitor the situation and work with ISPs to come up with countermeasures."
Just days earlier, Square Enix had revealed their planned expansion of the North American Data Center had been delayed. The first phase was due to begin this month but has now been postponed due to the continuing semiconductor shortage causing vital equipment to be delayed. The first phase will now take place in November 2023 but will eventually add four Worlds under a new logical data center. The second phase currently remains on schedule for spring or summer of 2023, again adding four new worlds to the new data center.
In other news, Dead By Daylight is getting a new chapter relatively soon, this time being a tie-in with Resident Evil: Project W that features a new killer, two new survivors, and a reworked map. Elsewhere, EA's CEO Andrew Wilson has dismissed rumors the studio will be acquired by another company.