The new PS Plus Extra and Premium games have been announced and they include four more titles coming to Ubisoft+ Classics, but it seems like there are still plenty more to come. The five new Assassin's Creed games take the collection up to 32 titles, so for Ubisoft to hit their target of more than 50 classic titles on Ubisoft+ Classics, there needs to be at least 20 more games to come in the future.
Four new Ubisoft+ Classics come to PS Plus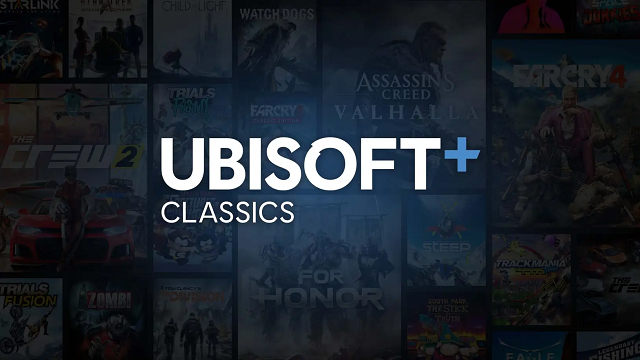 The five new games coming to PS Plus through Ubisoft+ Classics are Assassin's Creed IV: Black Flag, Assassin's Creed Freedom Cry, Assassin's Creed Unity, Assassin's Creed Rogue Remastered, and the Assassin's Creed Ezio Collection (this includes Assassin's Creed II, Assassin's Creed Brotherhood, and Assassin's Creed Revelations). They join the 27 games that launched with the new PS Plus tiers back in June, including titles like Assassin's Creed Valhalla, The Division, For Honor, Child of Light, Far Cry 3 Blood Dragon, Watch Dogs, and Werewolves Within. So what games could still come to the service?
The simple assumption would be that other games in some of the franchises already included in the program will be added at some point. The following PS4 games belong to franchises where there are other games already included in Ubisoft+ Classic but these are yet to make an appearance:
Assassin's Creed Chronicles Trilogy
Assassin's Creed Syndicate
Assassin's Creed Origins
Assassin's Creed Odyssey
Far Cry Primal
Far Cry 5
Far Cry New Dawn
Far Cry 6
Tom Clancy's The Division 2
Watch Dogs 2
Watch Dogs Legion
We can also safely rule some games out. Free-to-play offerings like Roller Champions will not be included in Ubisoft+ Classics, while Ubisoft seems to have a deal with Microsoft to include the Tom Clancy's Rainbow Six franchise on Xbox Game Pass at the moment. Rocksmith will also be unlikely to make the jump. However, there are plenty of one-off games or other franchises that we haven't seen yet that would make perfect candidates. There's the entire Just Dance and Ghost Recon franchises, Rider's Republic, Immortals: Fenyx Rising, Grow Up, Hungry Shark World, and tabletop games like UNO and Battleship. Which games are you hoping to see?
In other news, Dino Crisis, Ridge Racer 2, and SoulCalibur: Broken Destiny have all been leaked for PS Plus Premium. Elsewhere, the confirmed list of new games for PS Plus Extra and Premium includes Stray and Saints Row.