Ahead of our review, I had a chance to sit down with four hours of God of War Ragnarok for a preview of its opening. I'll be avoiding all story spoilers here, as I focus mainly on the improvements to combat, performance, exploration, and accessibility options. What's more, all screenshots included in this piece will be from the first few hours of the game and won't feature any key new characters. With those limitations firmly in place, here are my current thoughts on GoW Ragnarok.
Still a savage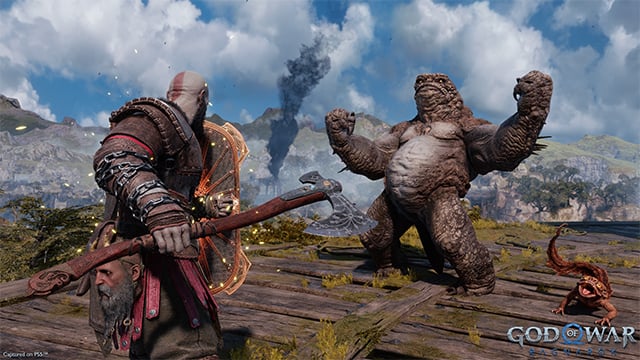 While Kratos might be past his prime, he can still dish out damage against the expanded range of enemies he and Atreus face in combat. Equipped with a new ability that allows both his Leviathan Axe and Blades of Chaos to be charged with elemental power, Kratos can chain together devastating combos, while commanding Atreus to help juggle enemies in the air and stun them with arrows. Runic Attacks also make a return, granting Kratos devastating special abilities tailored to the weapon he is currently using.
Takedowns are, once again, the main highlight of combat, with the "R3" prompt appearing over dazed enemies that are ready to be finished. Kratos wastes no time in brutally ending them. Spartan Rage is also back, briefly turning Kratos into an unstoppable force.
Performance king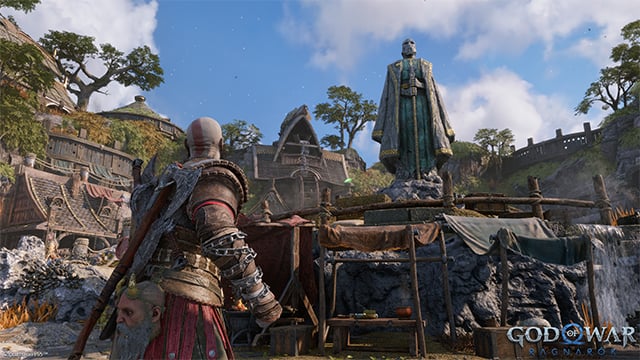 God of War Ragnarok can be made to run at either 30 FPS or 60 FPS on PS5 hardware. The former gives the resolution a bump, while the latter cuts the resolution to allow for smoother performance. I've opted for the 60 FPS mode as it makes for a much smoother presentation in addition to more responsive gameplay. Don't worry, the game still looks fantastic in this mode, with the image looking crisp on my 65″ 4K TV.
Ragnarok is just as seamless an experience as 2018's release, with cutscenes avoiding camera cuts and gameplay uninterrupted by loading screens. The Realm Between Realms does return as a way to presumably mask loading times, but the moments spent there are incredibly brief on PS5.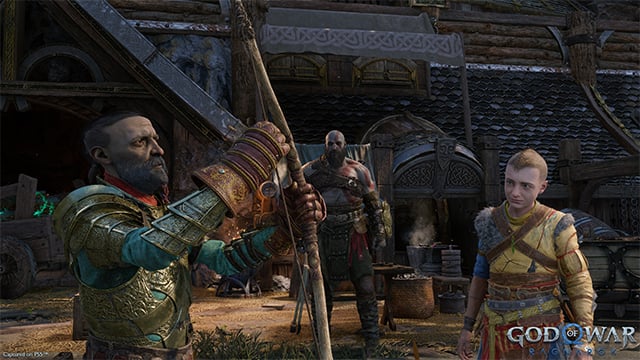 Characters both look and sound great, too. Christopher Judge (Kratos) and Sunny Suljic (Atreus) both deliver compelling performances no doubt aided by the terrific mocap tech. Judge, as Kratos, has already delivered some killer lines that fans will no doubt affectionately turn into memes.
The next journey begins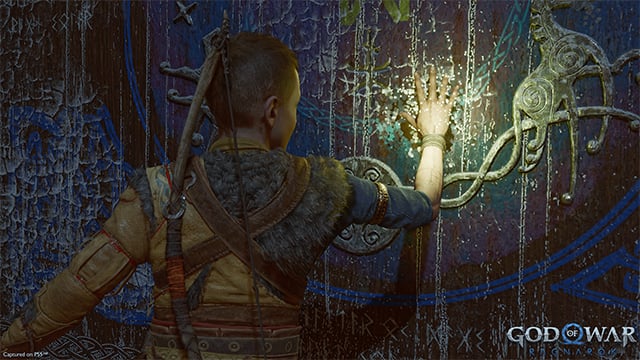 Without diving too deep into the story, I will say that there's a helpful recap that gets players old and new up to speed before starting this sequel. Also, if you thought God of War (2018) started with a bang, Ragnarok aims to trump it in a big, big way!
Following the rollercoaster ride of a prologue, Kratos and Atreus set off on their next adventure. This sees them traverse realms that were left unexplored in the first game. The first of these new realms has a semi-open world region that invites completionists to explore the area, fighting monsters and solving simple yet satisfying puzzles to uncover useful resources and new abilities. However, for those aiming to make a beeline for the main story missions, that route is clearly laid out and the game won't stop you.
Pick your poison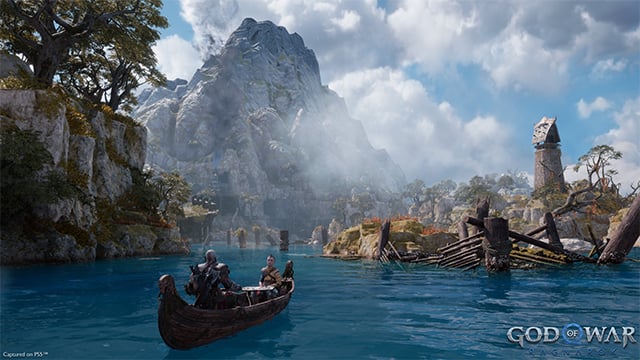 For those who just want to blast through the story to see what happens next, opting for the easiest of God of War Ragnarok's five difficulties is recommended. However, for those looking for a challenge, this game can be made to be very tough, even in the early stages. Engage an enemy without considering its strengths and weaknesses, and Kratos' health bar can quickly vanish.
Those wondering about accessibility options will be happy to find a comprehensive list of settings that allow for customization of the visuals, audio, and gameplay. Sony-published games do seem to be ahead of the competition when it comes to offering more accessibility options, and God of War Ragnarok continues that trend.
Two down, seven to go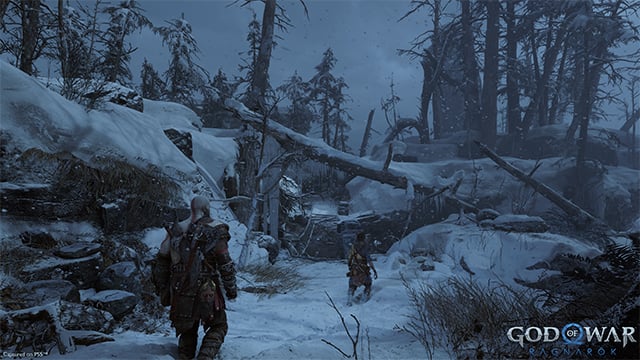 During this preview period, I have only experienced two of the nine realms on offer in Ragnarok. I only scratched the surface of what's available and I am, of course, nowhere close to reaching a verdict.
My initial impressions have been very positive, with Sony Santa Monica improving many elements in substantial ways, without losing any of what made the 2018 reboot so great. Kratos' expanded arsenal, the wider variety of enemies, 60 FPS performance with little compromise, the incredible cast, well-paced story, satisfying exploration, and generous accessibility settings have all made for an impressive introduction to one of the most hotly-anticipated games of the year. For now, it's living up to my lofty expectations.
---
God of War Ragnarok was previewed on PS5 with code provided by the publisher.