Hangar 13 seems to be going through some tough and strange times simultaneously. Amid a number of departures and another round of layoffs, the studio is reportedly planning two Mafia games and a Top Spin revival. We heard about a Mafia prequel in development recently, but a new report by Bloomberg (partially corroborated by Kotaku) claims that a new Top Spin game is in the works as well, and studio president Nick Baynes is attempting to have a sequel to the Mafia prequel (we're not kidding) greenlit by 2K.
Why Hangar 13 is eyeing two Mafia games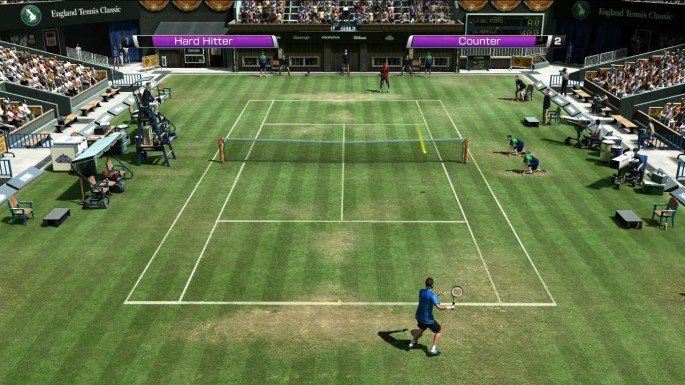 Baynes, who replaced Hangar 13's founder Hayden Blackman, recently held a meeting with staff to inform them of the layoffs. According to Bloomberg, he revealed during the meeting that he's trying to get a sequel to Nero (code name for the new Mafia game) greenlit while Nero is still in development in order to avoid a scenario where workers are displaced after a project is finished or dropped. Bloomberg's report said that a tennis game code named "Hammer" is also in development at Hangar 13, but Kotaku and insider Nick "Nick_Shpeshal" Baker name dropped Top Spin. In fact, Baker was the first one to reveal that a new Top Spin game is in development in one of his videos earlier this month, but his claim was overshadowed by the Mafia leak.
2K released the following statement to Kotaku and Bloomberg:
2K is fully committed to the future of Hangar 13 as the studio navigates a challenging but ultimately promising transition period. As part of our ongoing evaluations to ensure our resources are aligned with our goals, we have made some changes that have resulted in a reduction of positions and parting ways with some colleagues. These decisions are always difficult. We are doing all we can to work with the impacted employees to find them new roles on other projects and teams at 2K, and are providing full support to those who cannot be redeployed, connecting them with industry networks and resources to find new opportunities outside of 2K.
In other news, rumor has it that a Killzone VR game was once in development at Supermassive Games, and a State of Play is coming June 2nd.