Looking for something different to play? There are quite a few intriguing PS4 and PS5 indies out in September 2023, highlighted by none other than Sony itself. From the charming Wayward Strand to the re-release of The Tomorrow Children, there's something for everyone on PlayStation ahead of fall blockbusters like God of War Ragnarok and Call of Duty Modern Warfare II.
PS4 and PS5 indies – September 2023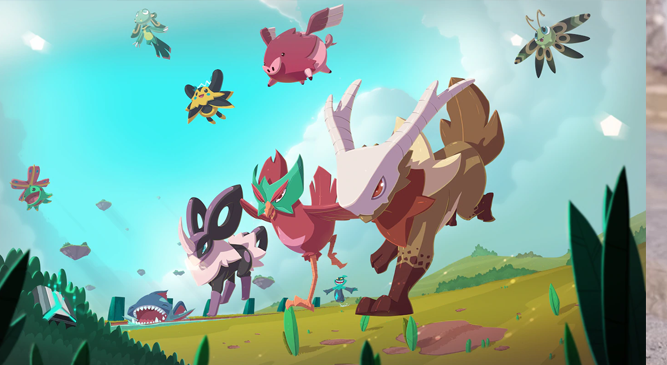 Temtem: This Pokemon-like MMORPG has been in early access since 2020 but is now ready for full release. Out on September 6th, players will be able to explore the world and catch cute creatures to battle against other Temtems. The game is set in the paradise island of Airborne Archipelago, where you'll catch, train, and battle monsters using a turn-based combat system. Temtem will release on the PS5.
The Tomorrow Children: Originally a Sony IP, The Tomorrow Children was handed over to Q-Games in what has been described as a "historical" move in the games industry. This time, the Soviet-era inspired game will be a free-to-play title with an additional offline single-player mode, new islands, and more exploration tools, among other "surprises." Prepare to explore, gather resources, and build towns in the Void on September 15th on the PS5 and PS4.
Wayward Strand: This is one I personally have an eye on. Wayward Strand tells a heartfelt story set in a flying hospital in the year 1978. Players will step into the shoes of Casey Beaumaris, who's been tasked with helping her mom – a worker at the airborne hospital. Casey spends time bonding with patients, listening to their stories, and figuring out ways to help. Wayward Strand will release on September 15th for the PS5 and PS4.
Tunic: Tunic is a critically-acclaimed action-adventure game that'll make its way to the PS5 and PS4 on September 27th. Playing as a young fox, players will traverse a beautiful world with plenty of fun puzzles and terrifying beasts to fight. If searching for clues, finding hidden items, and discovering new pathways is your thing, Tunic is for you.
Post Void: If you're craving a retro-style first-person shooter, look out for Post Void on September 29th on the PS5 and PS4. This is a fast-paced, run-and-gun experience straight out of the 90s. Do note that Post Void features flashing lights!
Will you be buying any of the aforementioned games? Share your thoughts with us below!
[Source: PS Blog]