There's no secret that Hideo Kojima and Geoff Keighley are big pals, so it came as no surprise to find Kojima making an appearance at Keighley's Gamescom Opening Night Live show. However, if you were expecting a new game announcement then you'd be disappointed. Hideo Kojima instead announced a new podcast called Brain Structure that will be coming to Spotify.
What is Brain Structure about?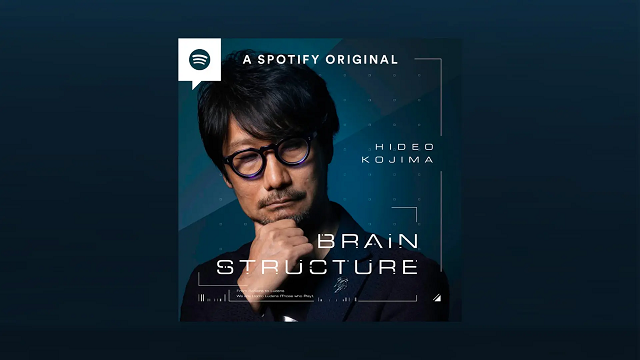 The Brain Structure podcast from Hideo Kojima will be provided in both English and Japanese with simultaneous interpretation as the show is aimed at fans all around the world. Geoff Keighley will be adding his own entertainment industry news section as a regular feature, although it wasn't clear whether he would be featured in every episode. There will also be "very special guests from various fields." While Kojima failed to mention what the podcast was actually about, Spotify tags it as games-themed and the description of the prologue episode is:
Where does Hideo Kojima (creator of the globally acclaimed video game "Death Stranding" and "Metal Gear" franchise), get his ideas? In this podcast, we take a deep dive into his brain and shed light on his creative process.
The podcast program will begin on Spotify on September 8. Further episodes of the podcast will be released on a weekly basis at 9 PM JST / 7 AM EST / 4 AM PST every Thursday. In the meantime, Kojima did confirm that he is currently working on games but there were no details on what those could be. Recent rumors suggest he is working on Death Stranding 2 as well as an Xbox-exclusive game currently codenamed Overdose.
In other news, the DualSense Edge controller, the much-rumored PlayStation Pro controller, will feature interchangeable buttons, mappable control configurations, and multiple controller profiles. Elsewhere, Hogwarts Legacy will get a 72-hour early access period but players will need to pre-order the Digital Deluxe Edition.