PUBG: Battlegrounds publisher Krafton has announced that it's making a video game based on popular Korean fantasy novel, The Bird That Drinks Tears by Yeongdo Lee. The game is in very early development but Krafton has released some concept art and has begun recruiting "global top talent" to bring the project to life.
Who's working on Krafton's new game?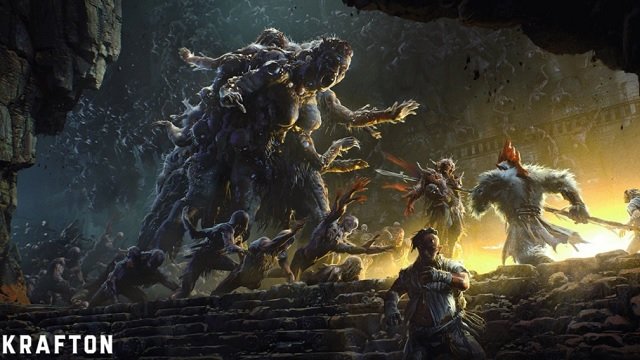 In a press release, Krafton announced that it has already begun working with Hollywood artist Iain McCaig. McCaig has previously worked on Star Wars, The Avengers, Harry Potter, and Terminator, among other movies. While we didn't get much in the way of information regarding the game itself, Krafton did say that it's an "ambitious" project that brings the fantasy universe of The Bird That Drinks Tears to life "through its unique and refreshing fantasy races, beautiful, haunting landscapes, and gripping, immersive, and poignant stories." "We hope to welcome acclaimed global talents to join us on this incredible journey," it added.
The press release went on to praise author Yeongdo Lee for his critically-acclaimed work. "As one of the best-selling fantasy authors in Korea with millions of copies sold, Mr. Lee is an exceptionally imaginative writer who builds elaborate worlds and fills them with complex characters," Krafton continued.
From the sound of things, Krafton's new project is probably a role-playing game. Platforms and release window have not been announced. For now, the company is gearing up to publish Dead Space creator's new game, The Callisto Protocol. Developed by Striking Distance Studios, the game will release on December 2nd, 2023 for the PS5 and PS4 among other platforms.
In other news, Sony has released a handy list of hidden gems you might have overlooked in PS Plus August 2023 lineup, and Victrix Pro FS and Pro FS-12 fight sticks have been announced for the PS4 and PS5.