Now that Eidos Montreal has a new owner, the studio reportedly wants to make a new Deus Ex game and "do what Cyberpunk 2077 couldn't." That's according to journalist and insider Jeff Grubb, who said in the latest episode of his Game Mess Mornings show that Eidos Montreal wants to revive its critically-acclaimed franchise and with Embracer Group taking the reigns over from Square Enix, there's hope that'll actually happen.
Don't expect a new Deus Ex game for a while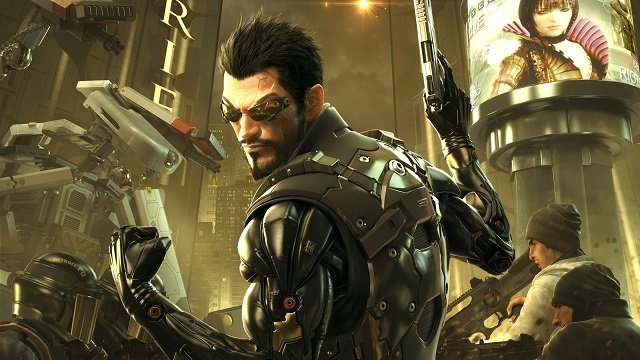 "We don't know, really, what to expect from an Embracer-owned Crystal Dynamics, Eidos Montreal. It's early, the rumblings I've heard… they want to get right back into [Deus Ex]," Grubb said. "They want to do what Cyberpunk 2077 couldn't – that's the word going around. I mean, we'll see if that happens. It's so early, who knows what that will turn into but that was probably not even… there was no possibility of that conversation to even begin under Square Enix, right?"
In a ResetEra thread discussing Grubb's comment, fellow journalist and insider Jason Schreier told fans to keep their expectations in check. While there's a possibility that Embracer Group will greenlight a new Deus Ex game – and it has previously indicated an interest in doing so – it'll be a while before we see it because "the game furthest in development at Eidos Montreal right now is a new IP" and "if they release a new Deus Ex it won't be for a very, very long time."
Nevertheless, there's finally hope for Deus Ex fans. The last game, Mankind Divided, released in 2016 and didn't meet Square Enix's sales expectations.
In other news, Krafton has announced that it's making a new game based on acclaimed Korean novel The Bird That Drinks Tears, and Square Enix has told investors that it's looking to sell stakes in its studios.