Eidos Montreal has revealed they have "no regrets" over the sales of Marvel's Guardians of the Galaxy despite Square Enix reporting it underperformed at launch. The best part is that any chances of a sequel to the game seem unaffected by the sales numbers so far.
Will there be Marvel's Guardians of the Galaxy 2?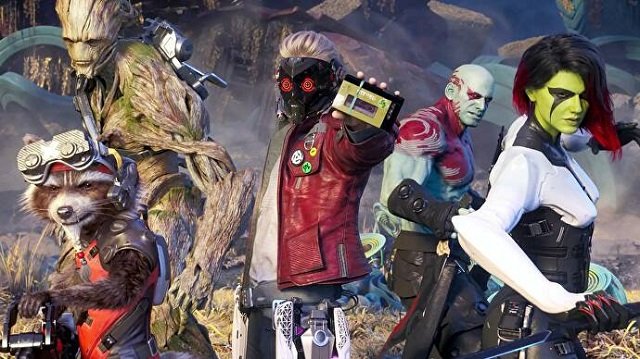 Publisher Square Enix had stated the game underperformed their expectations at launch, although its outlook has improved since it was added to Xbox Game Pass and attracted a whole new audience. Dugas says he has "no regrets" over its sale numbers as they "did everything we could but that's the reality of the market… It's like anything. We always want to sell trillions but it's not always necessarily as easy as that".
While Guardians of the Galaxy is far from an unknown Marvel entity, the game can still be considered a new IP where potential players are not certain what they're getting themselves into. Senior Narrative Director Mary DeMarle explained more:
For me, it's all about creating the game. What I love right now is that people, especially with Games Pass, are playing it and they're sharing the experience.We make games to touch people, we make games to hit an audience. And it's great that it's finding its audience, and it's great that it keeps going forward.
In terms of "going forward", Eidos Montreal is not ruling out a sequel to Marvel's Guardians of the Galaxy. Senior creative director Jean-Francois Dugas told Eurogamer that "right now, we're not talking about the future." The company will find out in the future months what their next project will be, but Dugas "has ideas" of where he would like the characters to go next.
In other news, ex-PlayStation CEO Jack Stretton claims turning Call of Duty into an Xbox exclusive franchise would not make financial sense for Microsoft. Elsewhere, Returnal did well at the video game BAFTAs yesterday, earning four awards including Best Game.