Final Fantasy XIV director Naoki Yoshida is also currently the producer of Final Fantasy XVI, but this isn't stopping him from looking even further into the future with the hope that he can create one more MMORPG "from scratch" before he dies. The game designer apparently has several ideas for games he'd like to make in the future, but whether any of those are Final Fantasy remain to be seen.
The future for Naoki Yoshida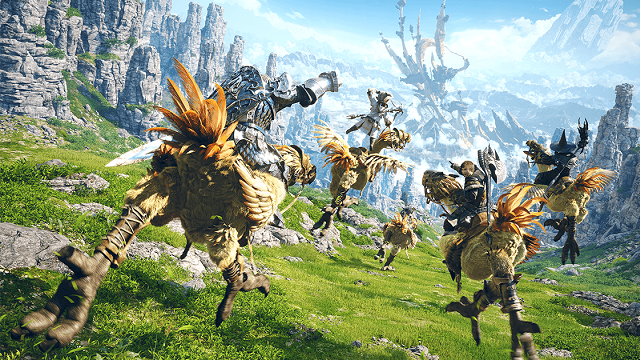 Despite Yoshida's plans to create another MMORPG, this doesn't mean Final Fantasy XIV is going anywhere yet. In an interview with Inverse (thanks ResetEra), Yoshida wants "to make sure that it will remain in operation for decades to come" and that the game will be remembered as a "fun game that gave them the best gaming experience." This means if the game designer was to make that MMORPG then it is unlikely to be set in the world of Final Fantasy, but whether that game or any of his other ideas get past the concept stage is far from certain:
I am a game designer, so I always have several ideas for games. I can't talk about them here, but I think that goes for any game designer. I am the kind of person who's happy as long as they can make games, so while there isn't anything in particular, I occasionally think that I would like to make one more MMORPG title, from scratch, before I die.
The MMORPG may not even be in the format we see with Final Fantasy XIV right now. Yoshida says technological advances like quantum computing and "the development and spread of new devices — such as VR chips — may give way to revolutionary game experiences," something that has been delayed due to the ongoing component shortage. He added: "There is the possibility that game development styles will drastically change and culminate in a major turning point not only for video games but everyday life itself."
In other news, PS Plus Extra and Premium got a surprise addition to the library today. Elsewhere, the new Team Asobi game promises to be their "biggest to date."