The new PS Plus Extra and Premium games for this month were added today, August 16, and as well as the 12 games that had already been confirmed to be heading to the service, there was a surprise addition in the form of Wheel of Fortune. The new game arrived alongside Everspace, whose arrival on PS Plus was also in question before today.
PS Plus Extra and Premium get 13 new games today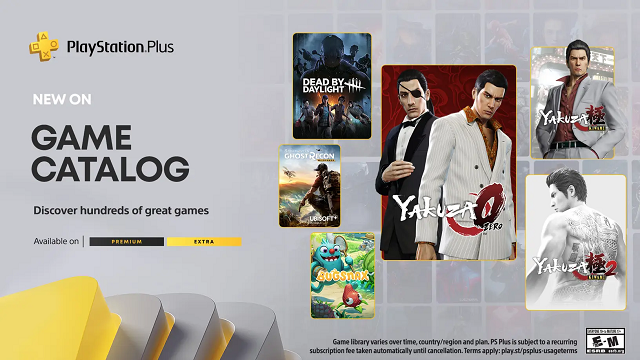 Sony had already announced there were 12 games coming to PS Plus Extra and PS Plus Premium on August 16, but then they removed Everspace from the Playstation Blog announcing the list as well as other promotional material. Whatever the reason was for removing Everspace from the original list, it hasn't stopped the game from joining the PlayStation Plus service as originally planned. The good news is that the games are joined by Wheel of Fortune, although only in Europe, Australia, and New Zealand. The list of games that have arrived on PS Plus Extra and Premium today are:
Bugsnax
Dead By Daylight
Everspace
Metro Exodus
Monopoly Madness
Monopoly Plus
Tom Clancy's Ghost Recon Wildlands
Trials of Mana
UNO
Wheel of Fortune
Yakuza 0
Yakuza Kiwami
Yakuza Kiwami 2
Players will be disappointed to find there were no surprise PS Plus Premium classics games despite rumors of the impending arrival of games like Legend of Dragoon, Dino Crisis, SoulCalibur: Broken Destiny, Ridge Racer 2, and Resistance 2. This has left many players upset over the lack of support for Sony's highest PlayStation Plus tier and it certainly isn't doing much to encourage players to subscribe to PS Plus Premium.
In other news, the new Team Asobi game is promised to be the team's biggest ever, outgrowing the likes of Astro's Playroom. Elsewhere, Hogwarts Legacy has been confirmed to appear at Gamescom later this month and will give players an "exclusive new look."