PlayStation recently shared holiday greetings cards from a number of first-party studios and third-party partners over on the PS Blog, including one from Bluepoint Games that appears to be teasing its new project. The developer has stayed out of the limelight since its acquisition by Sony, and all we've had confirmation of thus far is that Bluepoint is working on "original content."
What's in the box, Bluepoint Games?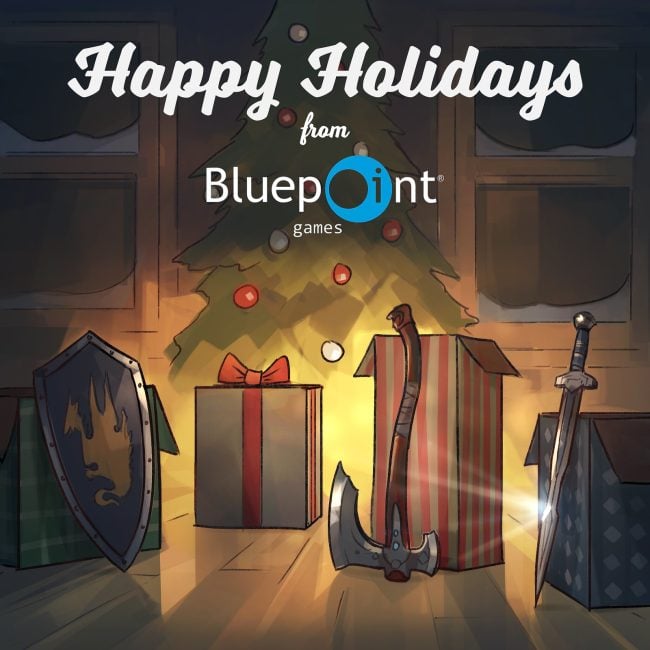 In the image above (via PS Blog), the shield represents Demon's Souls PS5 remake, the axe represents Bluepoint's assistance on God of War Ragnarok, and the sword represents Shadow of the Colossus remake. Fans are left guessing what's inside the fourth, unopened box.
"Our next project, we're working on original content right now," Bluepoint told IGN back in September 2023. "We can't talk about what that is, but that's the next step in the evolution for us."
Despite Bluepoint confirming it's working on something original, fans haven't stopped hoping and praying for the long-rumored Bloodborne remake. Rumor has it that the studio is working on Bloodborne 2, but we advise not getting your hopes up because this is one of those rumors that has no legs but continues to swirl anyway.
Here's hoping we get more news on Bluepoint's next project in 2023.