A new Team Asobi game has been revealed by the developer, with its next project described as a "full-blown commercial title." Given that it will also "follow in the footsteps of the games it has done before," Team Asobi hints that this could be the giant Astro adventure that we all want on PlayStation consoles after Astro's Playroom. Whatever the studio's next game, it has stocked up a lot of good will from PS5 owners and Sony for creating a great platformer out of what might have been just a free tech demo.
How the new Team Asobi game takes advantage of PlayStation hardware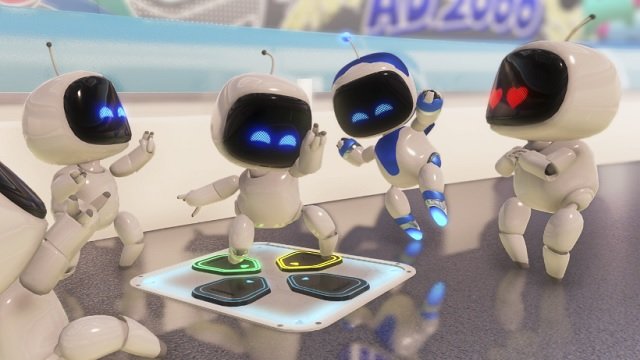 Talking at length with GamesIndustry.biz, Team Asobi's creative and studio director Nicolas Doucet shared some information on the follow-up to Astro's Playroom. According to the piece, it will likely utilize the PS5 Dualsense controller and its haptic feedback and adaptive triggers to their fullest extent. Doucet has described the controller as a "special weapon" for the studio and that one of the first things the developer does with new technology is "to use it in ways you're not supposed to."
Team Asobi's close proximity to PlayStation's hardware team in Japan is one of its best assets, as the developer is "one of the first people to get [its] hands onto prototypes." This allows for a lot of experimentation and outside-of-the-box thinking. In fact, the developer makes it a point to recruit members in the programming community and hobbyist scene who like to tinker with motion sensors, VR headsets, and eye-detection hardware. On that front, Team Asobi plans to expand its number of employees from 60 to 100.
The R&D section of its team is so important that the studio makes it a point to rotate people in and out of R&D regularly so that more developers have a chance to create new gameplay ideas. Using a "quick iteration approach," the studio can quickly find out within weeks instead of six months whether some innovative mechanic is worth pursuing. So whether or not its next game is really a new Astro game, we can still expect it to be as fun and innovative as its marquee title.
In other news, here's how to play Call of Duty: Modern Warfare 2 campaign early, and another reference to PlayStation's PC launcher has been found.