The new No Man's Sky 3.92 update patch notes have been revealed by developer Hello Games. The new No Man's Sky update is currently rolling out across PS5, PS4, PC, Xbox Series X|S, and Xbox One. PlayStation users can reboot the game to force the update to download and install, or try using the Options > "Check for Update" function when highlighting the game on the Home screen. There is a good chunk of bug fixes included in today's update.
No Man's Sky 3.92 update patch notes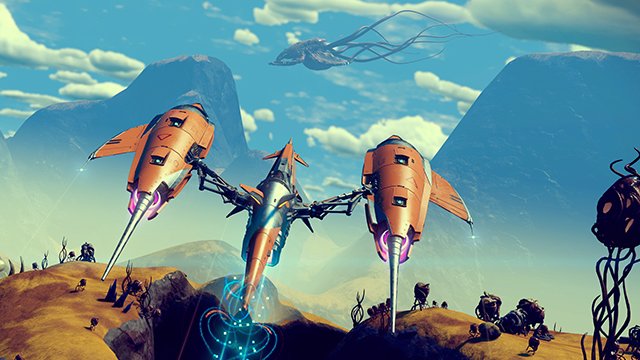 No Man's Sky Version 3.92 Bug Fixes
Fixed an issue which incorrectly caused players to take damage while on planet.
Fixed an issue that allowed players to kill their own companions.
Fixed an issue that caused some newly collected items to create a new stack rather than add to existing stacks within the player's inventory.
Fixed an issue that could cause items to be added to the wrong inventory.
Fixed a number of issues with the Fleet Command tutorial mission during an expedition that begins with a freighter.
Fixed an issue that could cause some players to not know the correct frigate fuel recipes.
Fixed a GPU crash on PlayStation 4.
Fixed a creature-related crash that could occur when quitting to the main menu.
Highlights of the new 3.92 update include preventing players from killing their companions, perhaps as a tragic accident; items getting lost by going into the incorrect inventory, and a pesky GPU crash that occurred on PS4.
Though this new NMS update only included bug fixes, rather than introducing new content for players to explore, the squashing of bugs should still be appreciated by the community.
Following the big Leviathan Expedition expansion, a number of issues were reported by players. Hello Games has thanked those reporting any issues via Zendesk or the crash report that appears on consoles.
In other PlayStation news, Overwatch and Overwatch 2 multiplayer will reportedly be going free-to-play, Diablo 4 might be the next game to ditch PS4 and Xbox One, and an animated Dragon Age animated series is headed to Netflix.