Earlier this week, a player survey emerged that attempted to gauge player reactions to different prices of cosmetics in Overwatch 2, one of which was a $45 Mythic skin. The price caused controversy amongst the Overwatch 2 community who reacted badly to the idea, and now Blizzard has claimed the $45 skins were "not indicative of final pricing."
Will Overwatch 2 really feature $45 cosmetic skins?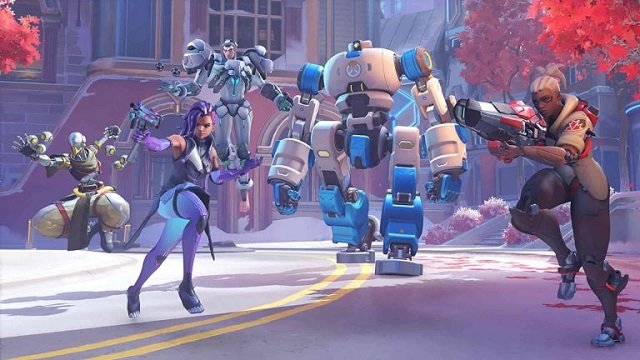 The high price came from a survey sent out to the Overwatch 2 community that listed a variety of different cosmetics and proposed prices, including $9.99 for a weapon charm, $24.99 for a legendary skin, $29.99 for a legendary bundle, and the infamous $44.99 for a mythic skin. The amount of monetization caused a backlash from the community who refused to consider paying that much for cosmetics. Now Blizzard has issued a statement to IGN that confirmed the proposed prices were "not indicative of final pricing":
This survey is entirely intended to better understand player preferences for different types of Overwatch 2 cosmetics. Prices displayed in the survey were randomized per user and are not indicative of final pricing. We plan to share details on our Shop and Battle Pass system closer to our Oct. 4 launch.
Blizzard also seemed to imply the prices included in some of the surveys were not meant to be considered as a reasonable price point with the aim being to find the level that doesn't frighten players away from the game's cosmetic market. The survey that was made public was seemingly one at the higher end of the pricing scale and it seems like Blizzard may have gotten the desired reaction to those prices.
In other news, a DMCA from Square Enix and Crystal Dynamics seems to suggest the Tomb Raider Project Jawbreaker script may be real. Elsewhere, EA has confirmed single-player games remain "really, really important" to their future portfolio plans.