When PS Plus Premium launched in North America ten days ago, there was one of the promised launch titles still missing from the lineup, but it has finally been added to the service during today's Europe launch. Well, sort of. Super Stardust Portable isn't appearing in any of the official PS Plus game lists but those who search for it in the store can download the PSP game for PS4 or PS5.
Adding the final launch title to PS Plus Premium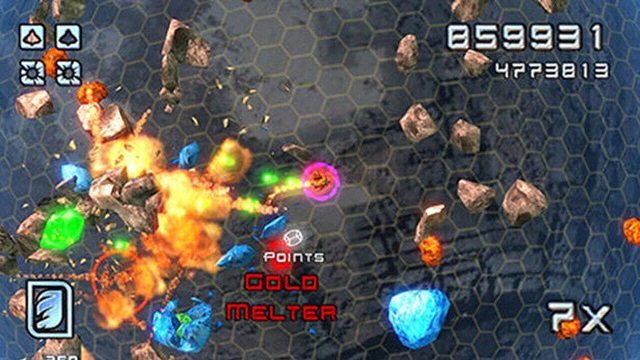 The PS Plus Extra and Premium launch games included first-party PlayStation Studios titles and those from third-party developers and publishers. All but one of the games on the launch games list had arrived by the time the service had launched in North America on June 13, but Super Stardust Portable was still missing from the list. Now that the new PS Plus tiers have launched in Europe, the game is available through the Playstation Store on both consoles and website, although it still isn't included in the PS Plus list.
Super Stardust Portable joins the small list of PS Plus classics that can only be played through PS Plus Premium. While some of the titles can be purchased separately by any player, Super Stardust joins Resident Evil Director's Cut, Tekken 2, and Mr. Driller on the list of games that are not available for separate purchase.
The PS Plus rollout over the varying regions finally came to an end today but it hasn't been without its problems. Games are being added and removed from the service without any warning, there is still a plethora of payment issues, some games are proving inaccessible even to those who have fully upgraded PS Plus Premium memberships, the PS Plus classic games have performance issues, and none of the game lists on the Playstation Store are particularly accurate. Hopefully these issues are sorted out relatively soon.