Last week, PlayStation CEO Jim Ryan caused controversy amongst his employees when he sent out an e-mail that featured a single paragraph telling staff to "respect differences of opinion" on abortion rights, closely followed by five paragraphs about his cats' birthdays. Developer Insomniac Games had many employees upset by this move, and now both the developer and Sony will be making a donation to Women's Reproductive Rights Assistance Project (WRRAP). The catch is that both are keeping quiet about it.
Why the silence?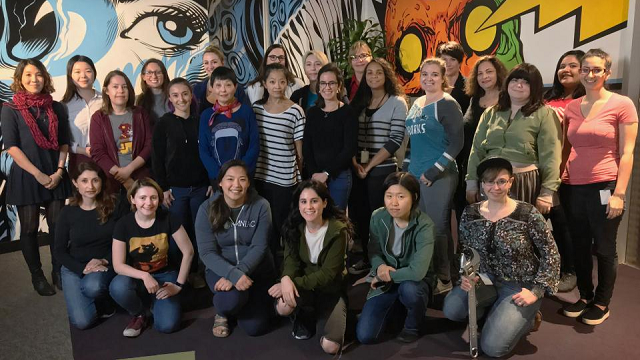 Insomniac CEO Ted Price sent an e-mail to employees, seen by The Washington Post, explaining that the company sent a "near-60 page" document to Playstation Studios CEO Hermen Hulst filled with employee comments stating Sony "do better by employees who are directly affected." The result is Insomniac would be making a $50,000 donation to WRRAP. Sony will also be matching the donation, as well as matching any employee donations to the project as long as they are made through the PlayStation Cares program. Finally, Sony has pledged to provide financial assistance to any employee who may have to travel to a different state to receive reproductive care, a policy formulated partially by Insomniac.
Neither Sony nor Insomniac plans to Tweet about their donations. Any employees who retweet any announcements from WRRAP must avoid mentioning Sony or Insomniac too. This is seemingly a decision that has come from Sony as Price said the company "will not approve ANY statements from any studio on the topic of reproductive rights. We fought hard for this and we did not win." When asked if he felt like Insomniac's freedom of speech was being restricted, Price replied: "For the most part, our ability to tweet has been unfettered. However, there are rare times when we're in opposition (like this week) and SIE will have the final say".
The implications for any company that ignores this decision and makes its own statement could be severe, something the studio working on Marvel's Spider-Man 2 and Marvel's Wolverine will want to avoid:
There would be material repercussions for us as a wholly owned subsidiary. Among other things, any progress that we might make in helping change [Sony Interactive Entertainment's] approach would be stopped dead in its tracks. We'd also probably be severely restricted from doing important public-facing work in the future.
Understandably, neither of the two companies have commented on this report.