Skull and Bones gameplay apparently won't offer much more than what Ubisoft has already showcased so far, according to – wait for it – some of the game's own developers. In a damning new report published by Kotaku, folks who have worked on Skull and Bones have said that they remain skeptical that it'll be the hit that Ubisoft needs it to be right now, so you might want to reconsider pre-ordering it.
Skull and Bones gameplay reportedly lacks depth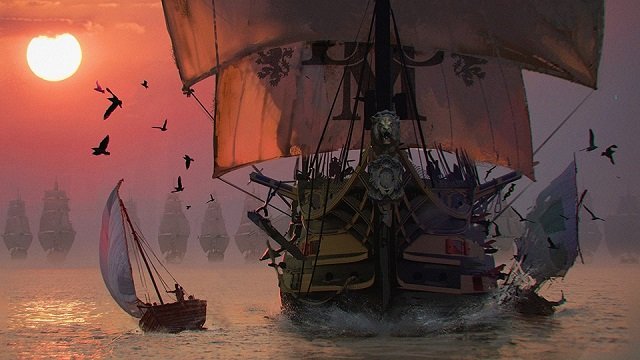 Developers who spoke to Kotaku on condition of anonymity have said that although Skull and Bones' development cost Ubisoft as much as any other blockbuster game, they are skeptical about its success given that there isn't much to offer beyond what's already been showcased. "Despite a bevy of resource-gathering survival sim mechanics, they said each individual part of the game lacked depth," the website wrote in its report.
Skull and Bones went through what seemed like never-ending development hell, and at one point, it was believed that the game will eventually be cancelled. Ubisoft surprised everyone when it announced a release date of November 8th, 2023, with a switch to current-gen platforms. However, it looks like the company would have more to lose if it scrapped the project entirely as opposed to releasing it as it is.
Ubisoft's troubles don't end here, though. The company is going through a cost-cutting exercise, resorting to cancelling a number of projects including Splinter Cell VR and Ghost Recon Frontline, the latter of which was panned shortly after it was announced. What's worse is that the rumored Assassin's Creed Rift featuring Valhalla's Basim has apparently been delayed along with the Avatar game. Ubisoft is reportedly pinning a lot of hopes on future Assassin's Creed games but time will tell if the franchise alone can hold the fort or not.
In other news, PS Plus Extra/Premium users have one last chance to try Killzone Shadow Fall Intercept mode for free before Guerrilla shuts servers down, and Annapurna's Stray has become an instant hit!