Gran Turismo 7 was recently dropped from the esports category of the 2023 FIA Motorsport Games and many were reasoning this was because Polyphonic was building its own official esports series. However, several current and ex-professional Gran Turismo players have said Polyphony Digital needs to change the current format of the esports competitions seeing as they aren't really feasible for players to build a future professional career from them.
Gran Turismo esports players are leaving the competition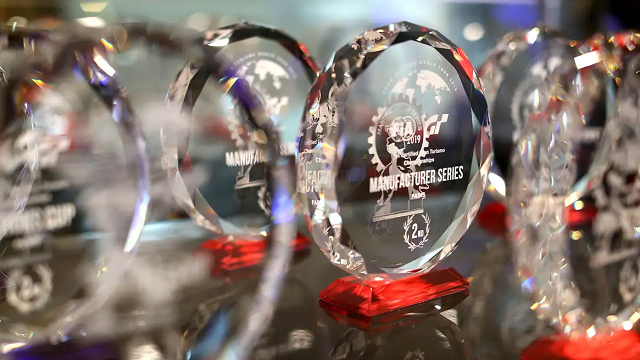 Several Gran Turismo competitors have voiced their concerns about the franchise's future in esports after many of them felt forced to abandon their budding esports careers. They cite the lack of prize money, ability to attract sponsorships, and other support, especially the indifference from staff at the events, according to Jalponik (thanks ResetEra). While the very elite tournaments can offer prizes such as TAG Heuer watches and BBS wheels, the smaller ones offer very little other than a great all-expenses-paid experience. With no prize money coming in, players can't get the support that would let them turn esports racing into a career.
Sponsorship isn't really an option either. Gran Turismo tournaments have a rule that players are barred from wearing any team or sponsor logos during competition. They must wear the franchise's jersey, gloves, and boots on stage instead. With no promotional prospects, some of the Gran Turismo tournaments are struggling to attract sponsors and so are the players. Some have joined esports teams, only for those teams to give up on Gran Turismo because they're getting no returns on their investment. As ex-competitor Florent Pagandet said:
Sure, I love the idea of being in a game franchise I grew up with, but there's always that little part of me saying "all those efforts and events for no money". It may sound greedy, but when we're supposed to be the professional esports players of Gran Turismo, having no money on the line always puts in perspective all the efforts done, especially when visibility doesn't give back much either.
Esports players in other games can earn thousands of dollars per year, but it doesn't look like that possibility will be coming to Gran Turismo tournaments anytime soon. Staff have complained that they're not properly compensated either and that the tournaments lose "loads of money" when they're held. So far, the only monetary compensation players have received was for equipment needed for them to compete in online tournaments during the covid pandemic. Pagandet, who left the esports competitions in 2020, reinforced this notion:
I see no near-term suggestion of big change nor positive changes, which is a shame as I believe there's so much potential to unleash. But it's contained within the small circle of what they want to do/are doing with it. I want to remain hopeful, but I think that if they don't do a big refresh, even on fundamental levels, on their esports scene, it will not help […] I'd be happy to be proven wrong.
In other news, the Uncharted 4 and The Last of Us director Bruce Straley has formed a new studio called Wildflower Interactive. Elsewhere, Minecraft has banned NFTs and blockchain technologies from the game.