Months have passed since we last heard from Resident Evil Re:Verse, prompting questions as to whether the multiplayer game still existed, but we finally got a shred of news. Just in time for Resident Evil Village's first anniversary, Re:Verse received another PEGI rating, this time for Google Stadia, suggesting we might see the game sooner rather than later.
The sound of silence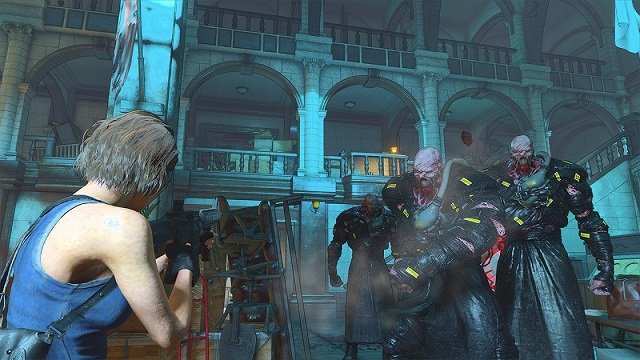 Resident Evil Re:Verse was supposed to launch alongside Resident Evil Village in May 2023. Shortly before the latter's release, Re:Verse was delayed until summer 2023. In July last year, it was further delayed until an unspecified date in 2023. Technically, the game is still on course to hit that release date, but the ten months of silence that followed the last delay has not been encouraging, especially after the open beta resulted in a lot of feedback and a large dose of criticism from players. At least the new Resident Evil Re:Verse rating for Google Stadia, spotted by Gematsu, suggests the game is still alive in some form.
Unsurprisingly, the game has received an 18 rating from PEGI for graphic violence. Re:Verse features multiplayer deathmatches for four to six players that take place across a variety of locations from the entire franchise. Players assume the role of one of a variety of characters, with Chris Redfield, Leon Kennedy, and Jill Valentine all confirmed to be appearing. Upon death, the player is then transformed into a powerful bioweapon to take revenge on anybody who crosses their path. Some believe a new reveal, and maybe even a release date, will now be announced during Summer Game Fest in June. Perhaps even alongside the equally-as-elusive Resident Evil Village DLC.
In other news, a stealthy Playstation Network update has fans hoping Gotham Knights will now have online co-op for up to four players. Elsewhere, many German GameStop retail stores are offering Titanfall 3 for pre-order.